This is a list of fun things to do in Sarasota with kids.
Explore new places.
Let the kids run off some energy.
And make some memories.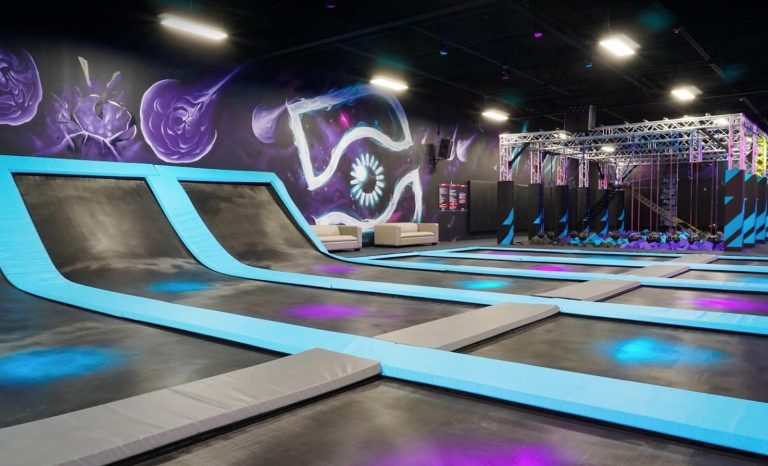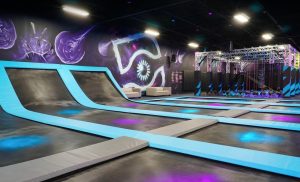 Let's dive right in.
Here are best kid-friendly activities and fun places to go with kids:
Sky Zone Trampoline Park
6180 Edgelake Dr, Sarasota, FL 34240
Sky Zone is the perfect place to go when the weather is rainy or too hot. They've got trampolines, rock climbing walls, foam pits, and zip lines. It's also a great place to bring toddlers who need to burn off some energy. It's ideal for a morning or afternoon activity.
Bearadise Ranch Bear Preserve
6908 245th St E, Myakka City, FL
Bearadise Ranch is a natural habitat preserve for the Welde bears family. It's a great place to go see bears and learn about conservation. If you want to see bears roam around and swim, reservations are required.
Reservations: (941) 322-2462
Children's Garden
1670 10th Way, Sarasota, FL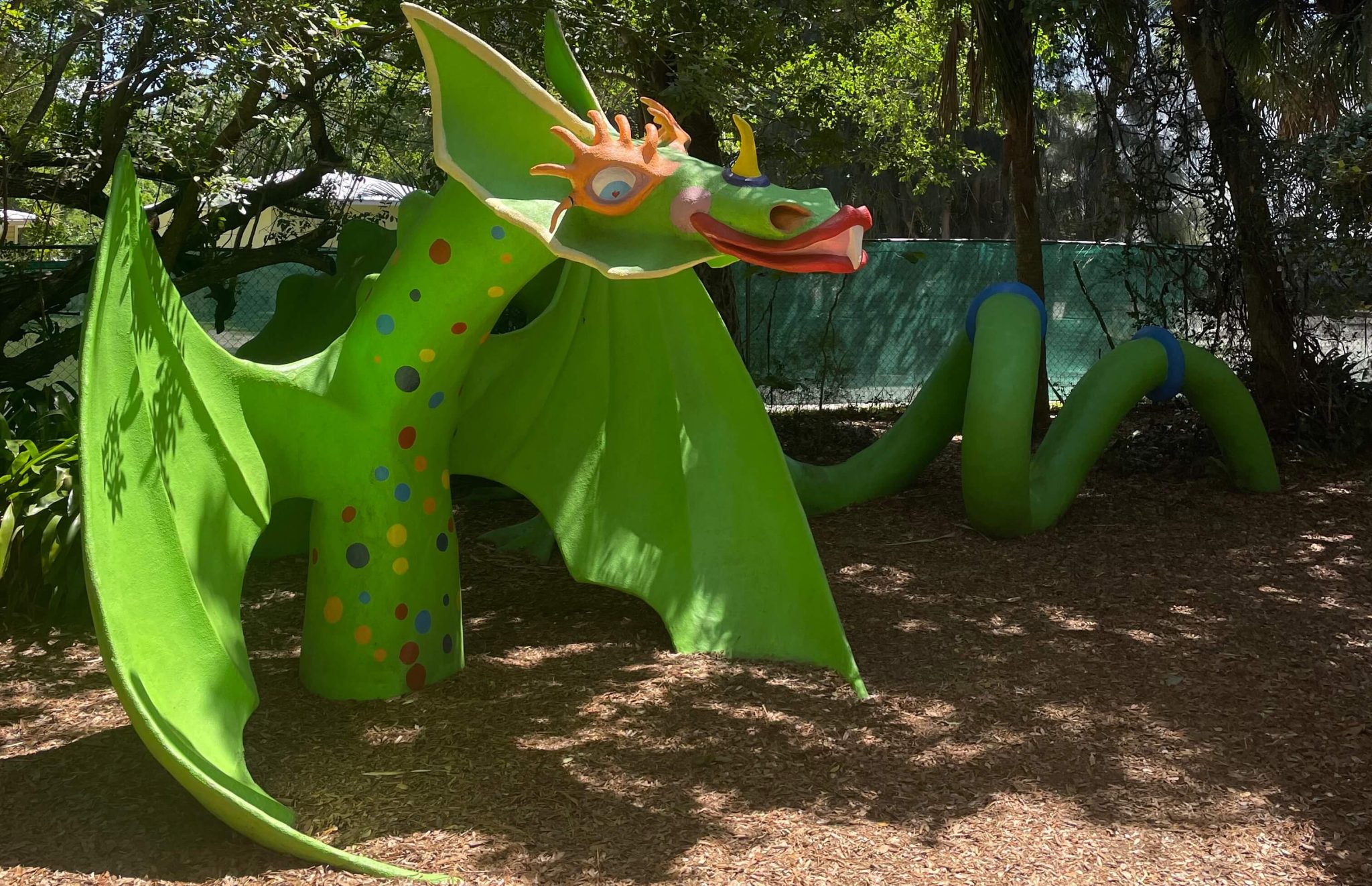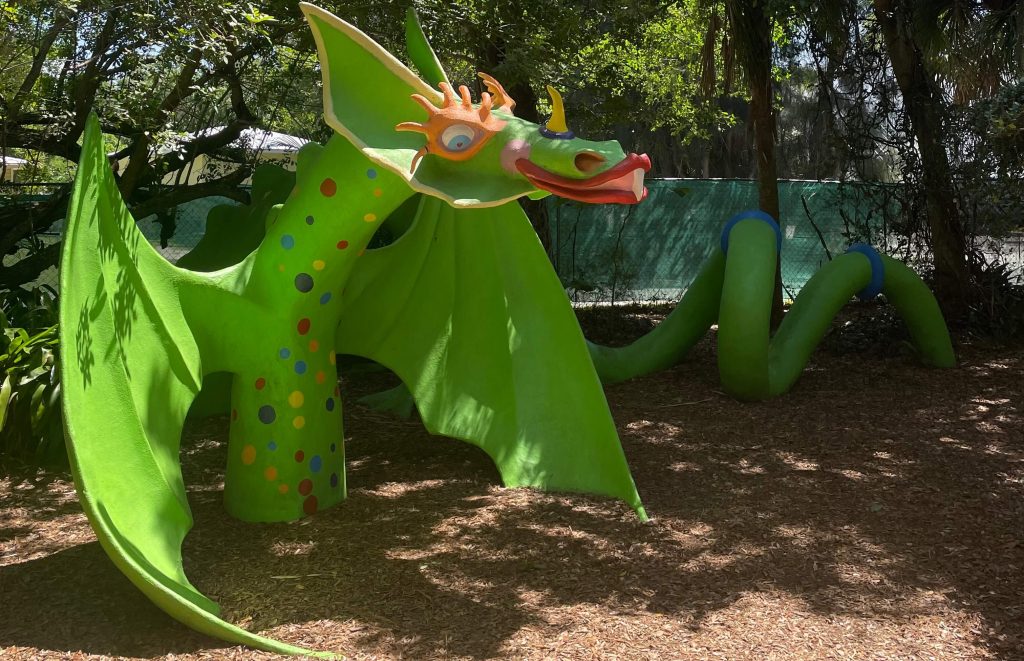 Children's Garden is a whimsical wonderland of repurposed wonders. Discover sensory gardens, hills made of rubber tires, mud pie kitchens, dress-up rooms, magical maze and a woodland stage.
They even have a bamboo forest with a water sprinkler for those hot summer afternoons. Every Wednesday they offer a craft (included with admission) from 11-11:30am.
The Cookie Cottage
335 Gillespie Ave, Sarasota, FL
The Cookie Cottage is a fun spot to decorate your own set of sugar cookies. Choose from different assorted themes like jungle or beach. Drop-ins are welcome but they encourage you to call ahead to ensure they have space. 6 cookies are provided in each kit along with 4 small bags of icing.
Acro Fit
4015 Clark Rd, Sarasota, FL 34233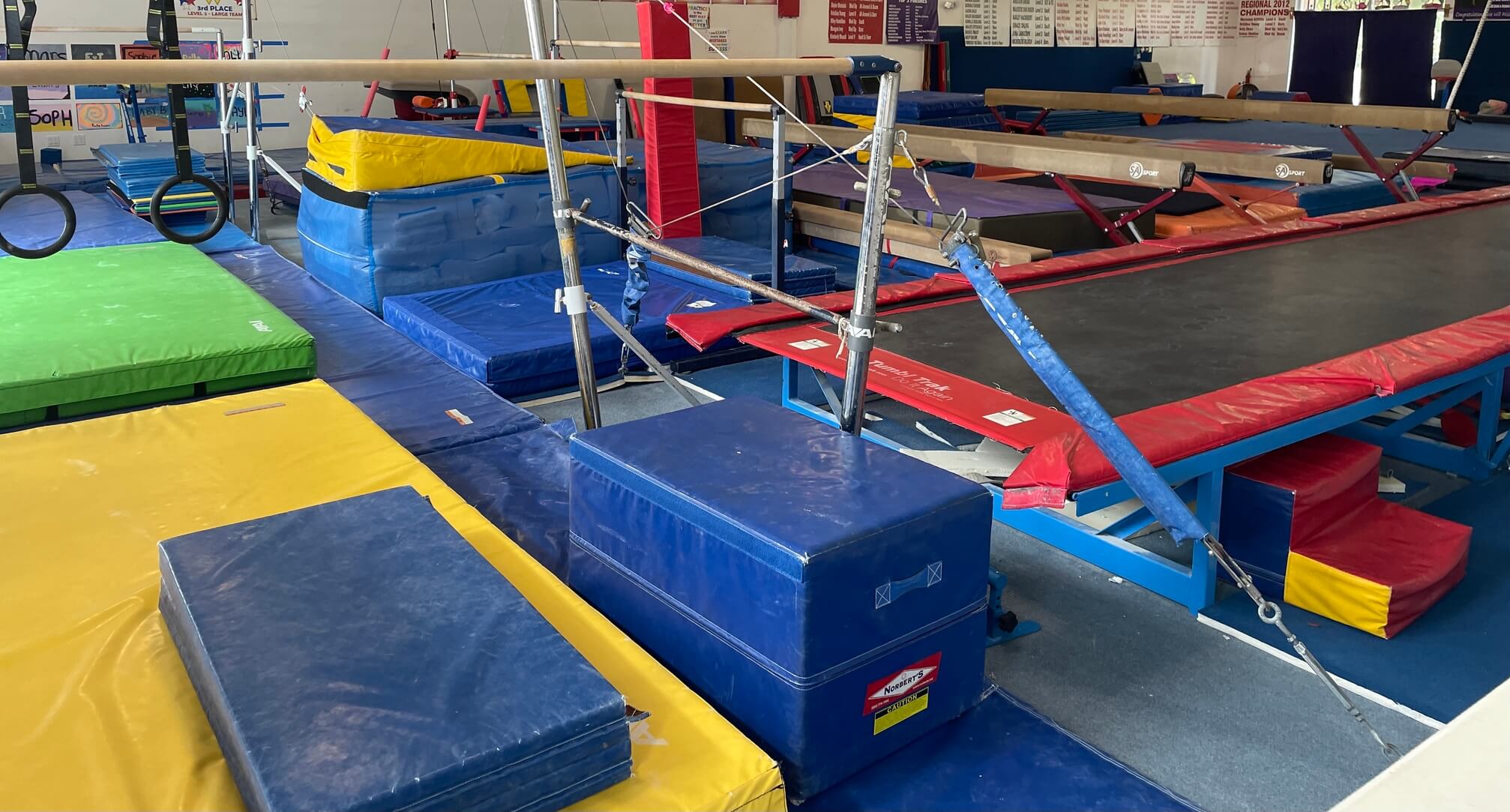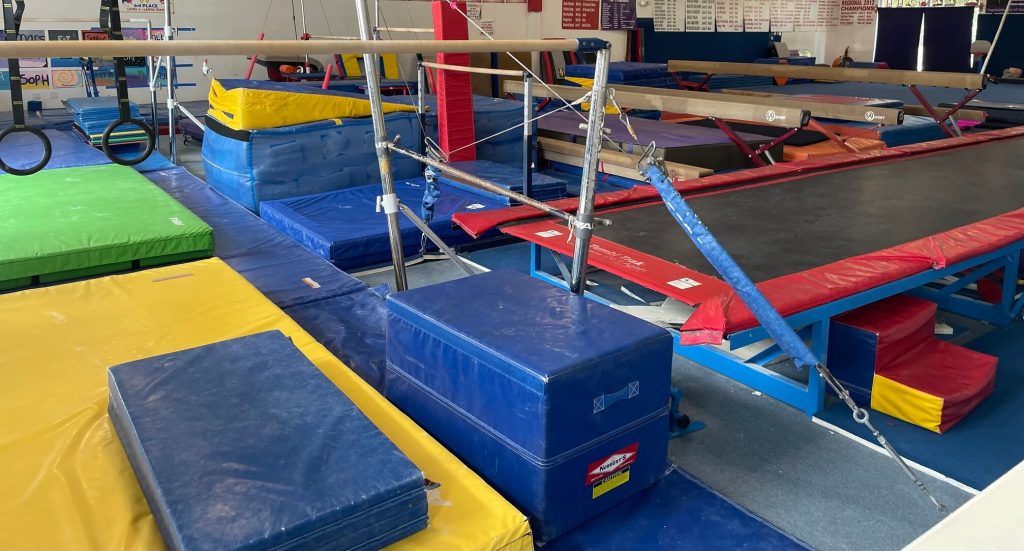 Acrofit is a full service gymnasium that offers gymnastic classes for kids of all ages. They have open play sessions for kids under 5 every Saturday 11:15am-12pm for $10.
Kids can bounce, jump, and swing around the gym's trampolines, high bars, and foam pits. During the last 15 minutes, children gather to parachute, dance, and run through bubbles.
Defy Bradenton
7385 52nd Pl E, Bradenton, FL 34203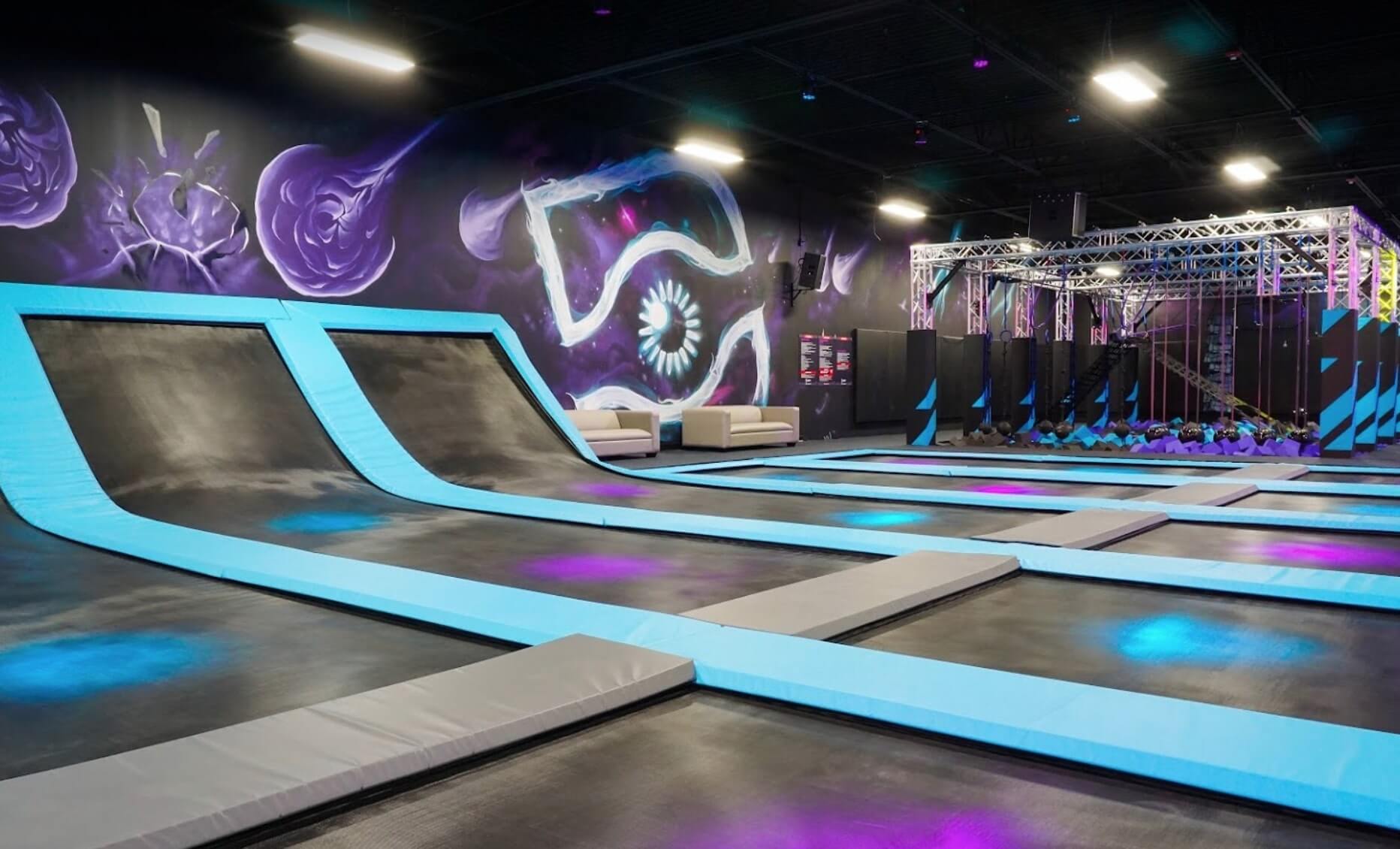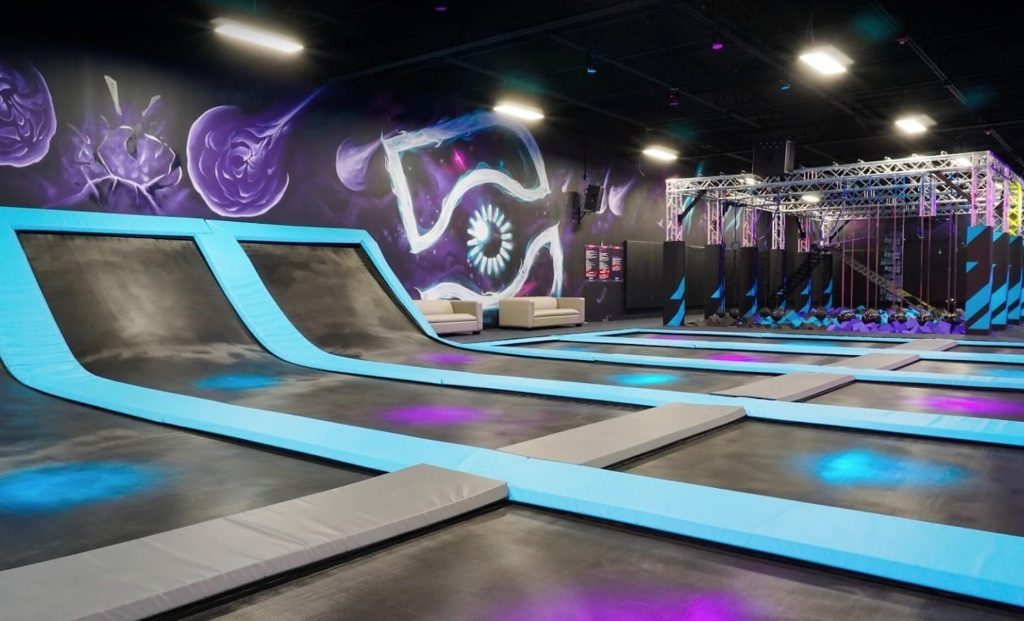 Defy is a trampoline park perfect for kids of all ages. Older children will love the battle beams, ninja course, wall trampoline, zip lines, and tower-high rug slide.
Between the blaring music, snack bar, and countless activities, kids will be delightfully exhausted after a visit. It's also a great place for younger kids to hop around and play freely.
Myakka Elephant Ranch
4450 Verna Bethany Rd, Myakka City, FL
Myakka Elephant Ranch is a non-profit conservatory for elephants. It's a family owned ranch that lets elephants roam free in a natural habitat.
You can learn, touch, scrub, bathe or even feed an elephant breakfast. 72 hour reservations are required. Here are the prices and encounters.
Sarasota Jungle Gardens
3701 Bay Shore Rd, Sarasota, FL 34234
Sarasota Jungle Gardens experience is filled with exotic animals and nature trails. Hand feed flamingos, hold birds and reptiles, feed alligators, stop by the petting zoo, and enjoy their large playground. They offer shows and animal encounters with sea turtles for a small fee.
Arts A Blaze Studio
8111 Lakewood Main St #107, Bradenton, FL
Arts A Blaze offers walk-in ceramic pottery painting for kids and adults alike. Get creative with a piece of your choice and an assorted color palette. They've got lots of different brushes and fun tools to help you make your creation unique and special. Leave your piece for a few days and come back once they've baked it in their kiln.
TreeUmph! Adventure Course
21805 State Road 70 E, Bradenton, FL
TreeUmph! is a 14 acre outdoor zip lining adventure park. There are 6 courses for adults and kids ages 9 and up. There is also an additional course for 5-8 year olds that's 15 feet high. Adults can climb with their 5-8 year old kids on the "Children's Ape Up" course.
Big Cat Habitat
7101 Palmer Blvd, Sarasota, FL 34240
Big Cat Habitat is a non-profit animal sanctuary for lions, tigers, bears, monkeys, alligators, goats and many big cats. There's a little petting zoo for kids and lots of other things to see. You can even feed bears, tigers, koi fish, goats and more at this wildlife refuge.
Jumpin Fun Inflata Park
7321 Trade Ct, Sarasota, FL
Jumpin Fun is a 15,000 square foot inflatable adventure park. There's a 250 foot zip line, bounce houses, inflatable mazes, climbing walls, ball pits and more inflatable fun. This is one of the most fun things to do in Sarasota with kids.
Bounce Down Under
935 N Beneva Rd., Ste 802, Sarasota, FL
Bounce Down Under is an 11,000 square foot inflatable park. They specialize in bounce houses, inflatable slides and tunnels, inflatable dodgeball and more. It's one of the best things to in Sarasota with toddlers.
Marie Selby Botanical Gardens
1534 Mound St, Sarasota, FL 34236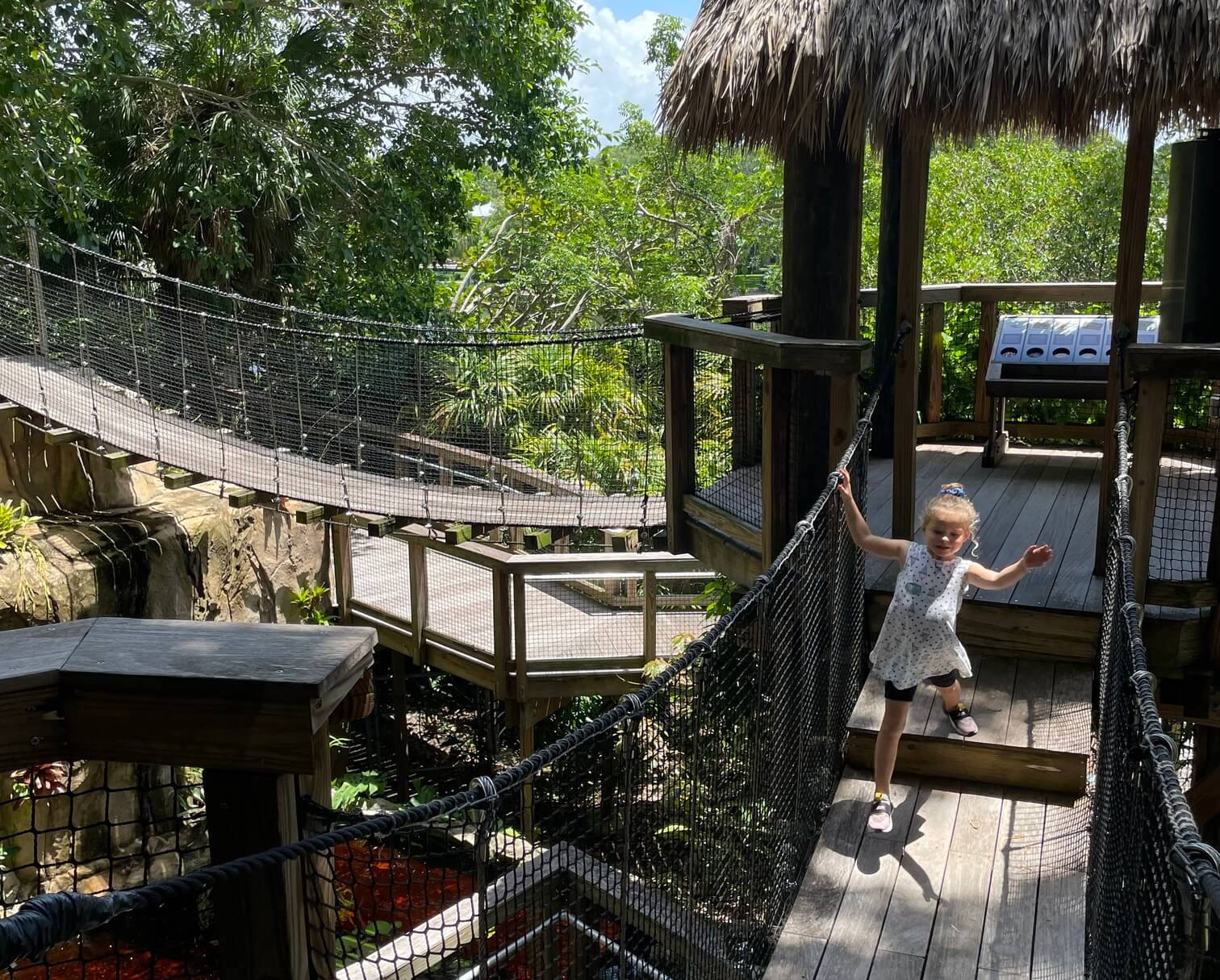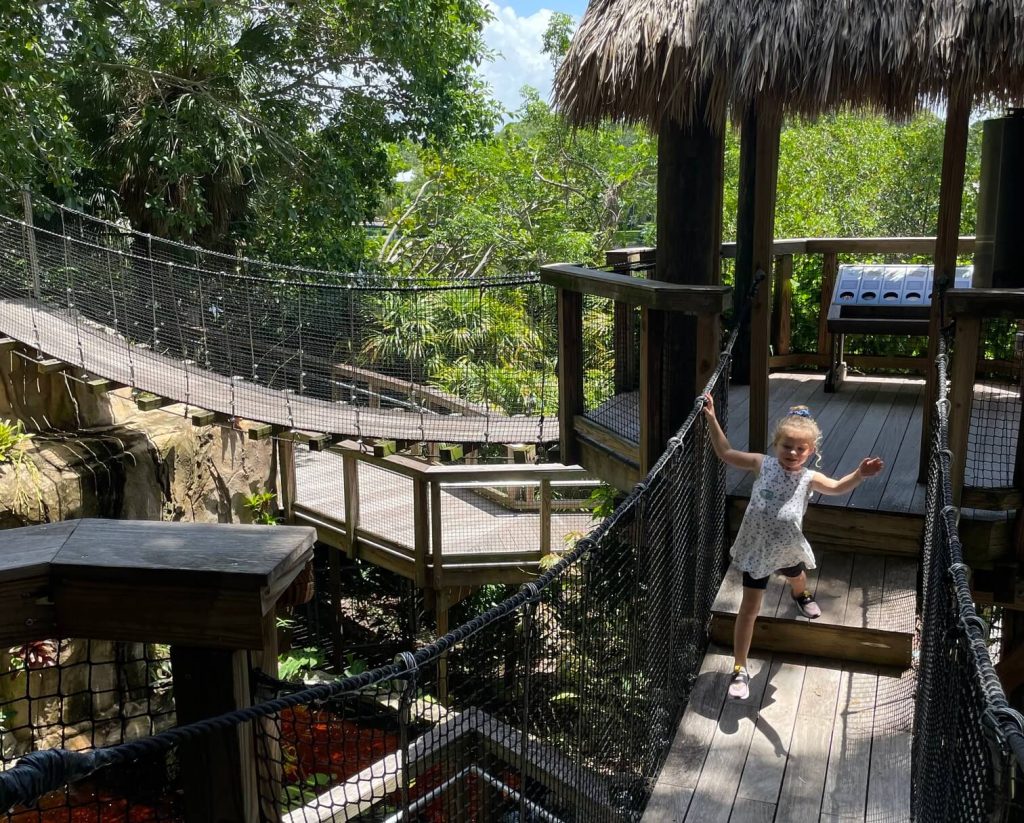 Marie Selby Gardens has multiple treehouses with suspending rope bridges, rope swings, tire swings, outdoor musical equipment for kids, rustic walkways through a Children's rainforest garden and more.
You'll see banyan trees, mangroves, waterfalls, succulent gardens, bromeliad gardens, tidal lagoon, beautiful trees and flowers throughout the park. Then, there are the unbelievable views of Sarasota bay.
The Artful Giraffe
1861 Fruitville Rd, Sarasota, FL 34236
The artful giraffe offers pottery wheel throwing, pottery hand building, painting classes, drawing classes, resin art classes and more! They offer group and private classes that are 1-4 hours long.
The Fish Hole at Lakewood Ranch
10725 Rodeo Drive, Bradenton, FL
The Fish Hole is a super kid-friendly mini golf course. It's wilderness themed with waterfalls, nature and koi fish. If the kids get impatient, they can even feed koi fish for about a $1.
Beaucoop Farm
8000 Fruitville Rd, Sarasota, FL 34240
Beaucoop Farm is a small organic farm that's all about conservation and self sufficient living. They have a petting zoo, but it does require an appointment. You'll see mini donkeys, ponies, rabbits, goats, pigs, turtles, ducks, red turkeys and lots of chickens!
Smugglers Cove Sarasota
3815 N Tamiami Trail, Sarasota, FL
Smugglers Cove Sarasota is a family friendly adventure mini golf course. There's lots of things to see and experience while mini golfing. Caves, a pirate ship, live alligators, hills, obstacles and adventurous paths. You can even feed alligators for $4 from a fishing pole.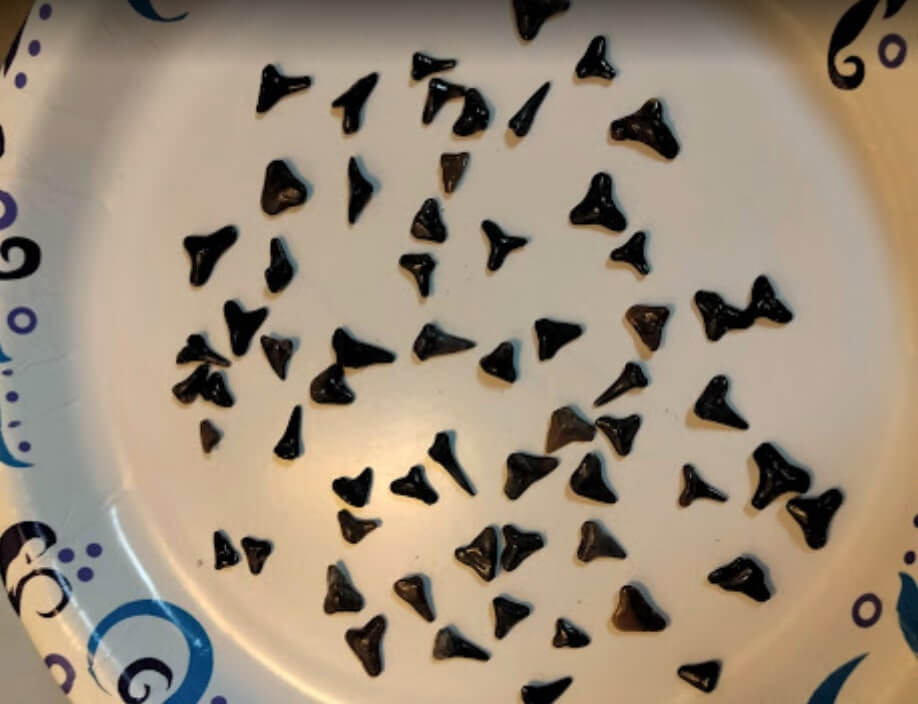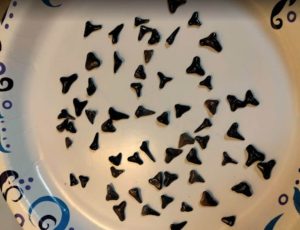 Collect Shark Teeth
One of the best things to do in Sarasota with kids is collect shark teeth! Sarasota County has the best beaches to find shark teeth in Florida. We recommend Caspersen Beach, Venice Beach and Nokomis Beach if you're going with kids.
Riverwalk Splash Park
452 3rd Ave W, Bradenton, FL 34205
The Riverwalk splash pad and park is a unique find for younger kids. Children can enjoy hours of fun on a hot day splish-splashing through the fountains. Just a few steps away is a large neighboring playground with lots of room to play and explore.
Livingston's Amusements
5947 Clark Center Ave, Sarasota, FL
Livingston's is a 50,000 square foot indoor theme park. There are go-karts, arcade games, billiards, bumpers cars and a bar for adults.
PopStroke
195 University Town Center Dr, Sarasota, FL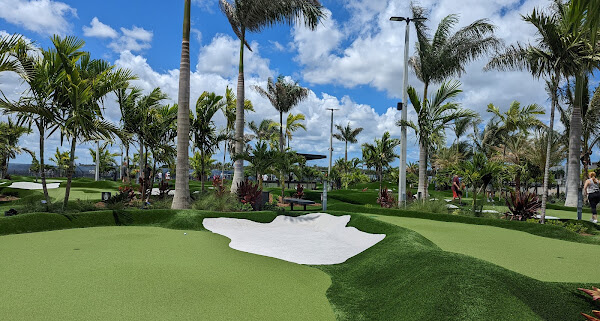 PopStroke has two 18 hole mini golf courses for kids and adults. Designed by Tiger Woods! There's also ping pong, cornhole and an awesome full gated and shaded playground.
It's very social, trendy and fun for the entire family. It was one of the most anticipated fun things to open in Southwest Florida in 2022.
Bowlero Bradenton
4208 Cortez Rd W, Bradenton, FL
Bowlero Bradenton is a super clean bowling alley. It's renovated, welcoming and fun. They offer cosmic bowling, lightweight bowling balls and optional bumpers. It's one of the best indoor kid activities.
Painting with a Twist
5543 Palmer Crossing Cir, Sarasota, FL
Painting with a Twist offers kids canvas painting classes and many kids events where you can even drop off your kids. They offer Llama painting classes, paint your pet classes and choose your own painting classes.
AMF Gulf Gate Lanes
7221 S Tamiami Trail, Sarasota, FL
AMF Gulf Gate Lanes is another bowling alley close to downtown Sarasota. It's something to do with the kids without much notice. They have lightweight balls and optional bumpers.
Albritton Fruit Farms
9600 State Rd 72, Sarasota, FL 34241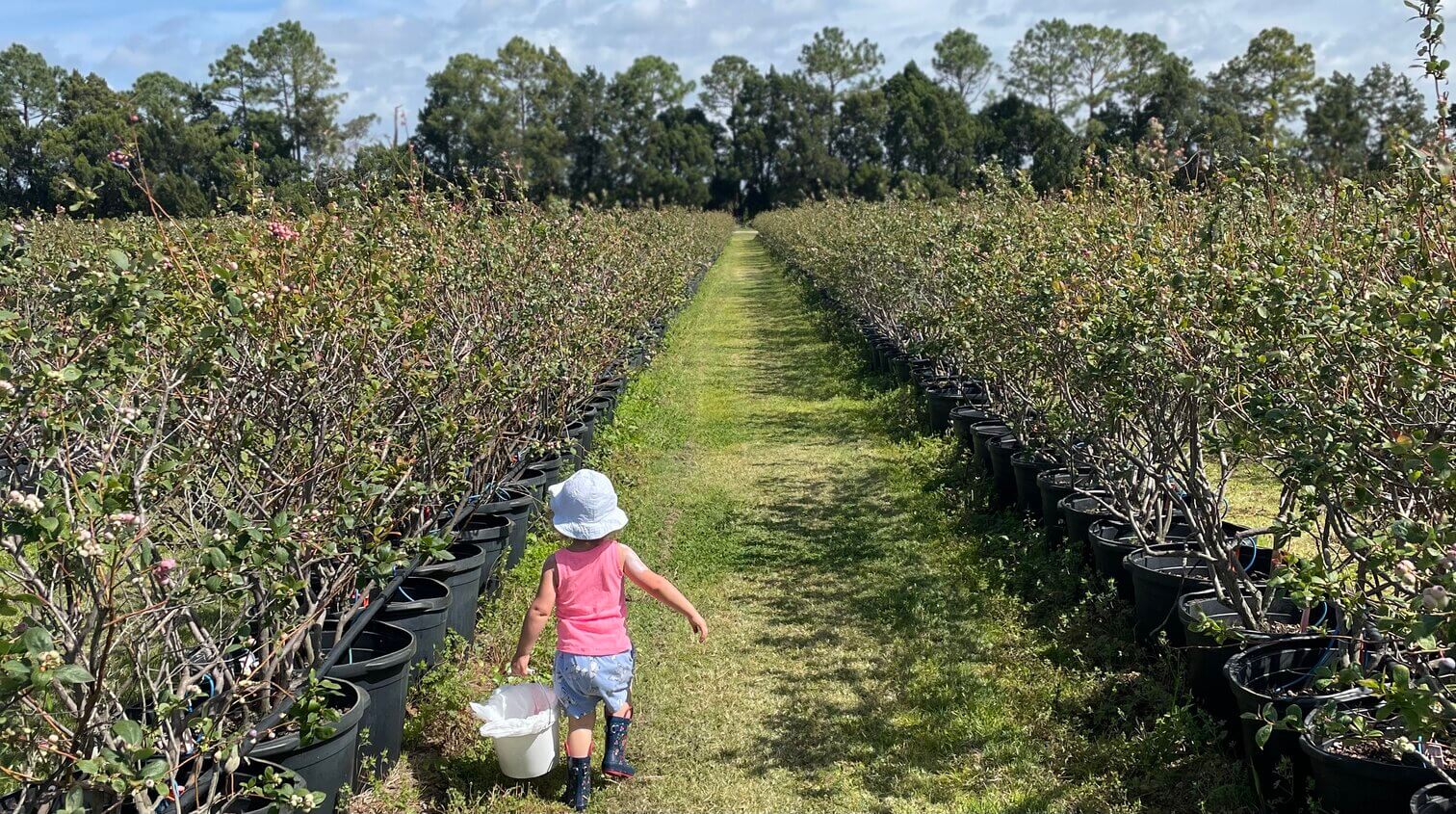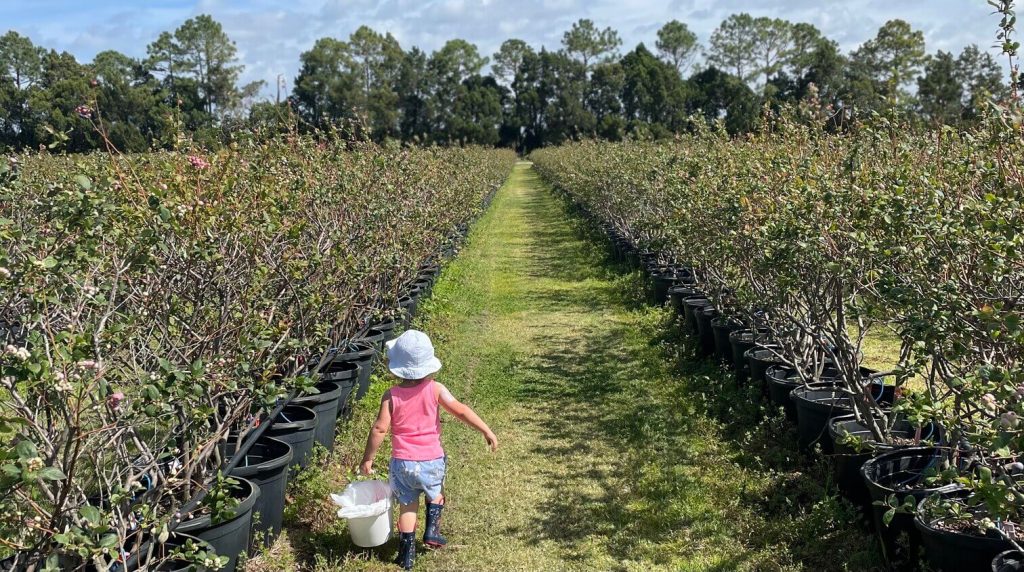 Albritton Fruit Farms is one of the best u-pick farms in Sarasota, Florida that's excellent for kids. They have endless aisles of blueberry picking. 60,000 blueberry plants with 4 different varieties of blueberries.
Hunsader Farms
5500 Co Rd 675, Bradenton, FL 34211
Hunsader Farms is a u-pick farm where you can pick strawberries, tomatoes, eggplant, green beans, okra, black eyes peas, zipper peas and more. Check their website for what fruits are in season in Florida.
Mote Marine Laboratory & Aquarium
1600 Ken Thompson Pkwy, Sarasota, FL
Mote Marine Laboratory & Aquarium offers a fun glimpse into Florida's Gulf Coast unique marine life. Immerse yourself in neon tanks full of marine life animals and exotic fish.
They offer a peak into Florida's Bay habitats, a shark feeding experience, close-ups with otters, and much more. Located minutes from Lido beach.
Fun Life Trampoline Boat
N Shore Rd, Longboat Key, FL 34228
Fun Life Entertainment is an anchored floating water park with trampolines and a water slide. Find them at Beer Can Island on Longboat Key on Wednesday-Sunday 11am-5:30pm. You can also rent it privately for the entire family.
The Nest at Robinson Preserve
840 99th St NW, Bradenton, FL 34209
The Nest is a free outdoor canopy playground made of ropes and slides. It's surrounded by beautiful forestry, lakes, and plants. Kids can enjoy climbing up rope courses and coming down large winding slides. It's fun for kids of all ages.
Robinson Preserve
1704 99th St NW, Bradenton, FL 34209
Robinson Preserve is a 682 acre nature preserve with 7.5 miles of hiking trails and a 5 story observation tower. If you love hiking with your kids, you'll absolutely love this place. Kids will love the scenery and the occasional wildlife.
John and Mable Ringling Museum of Art
5401 Bay Shore Rd, Sarasota, FL 34243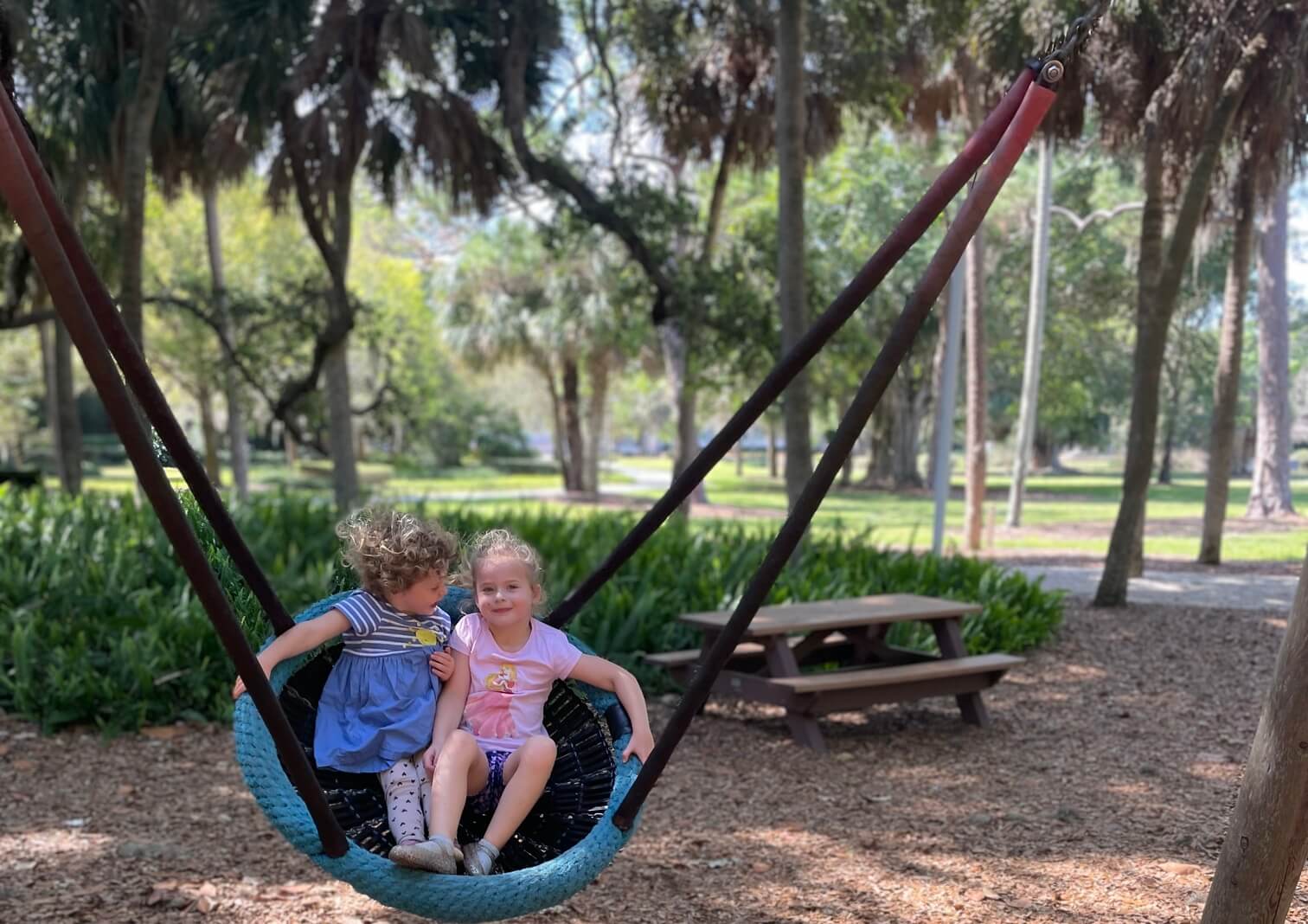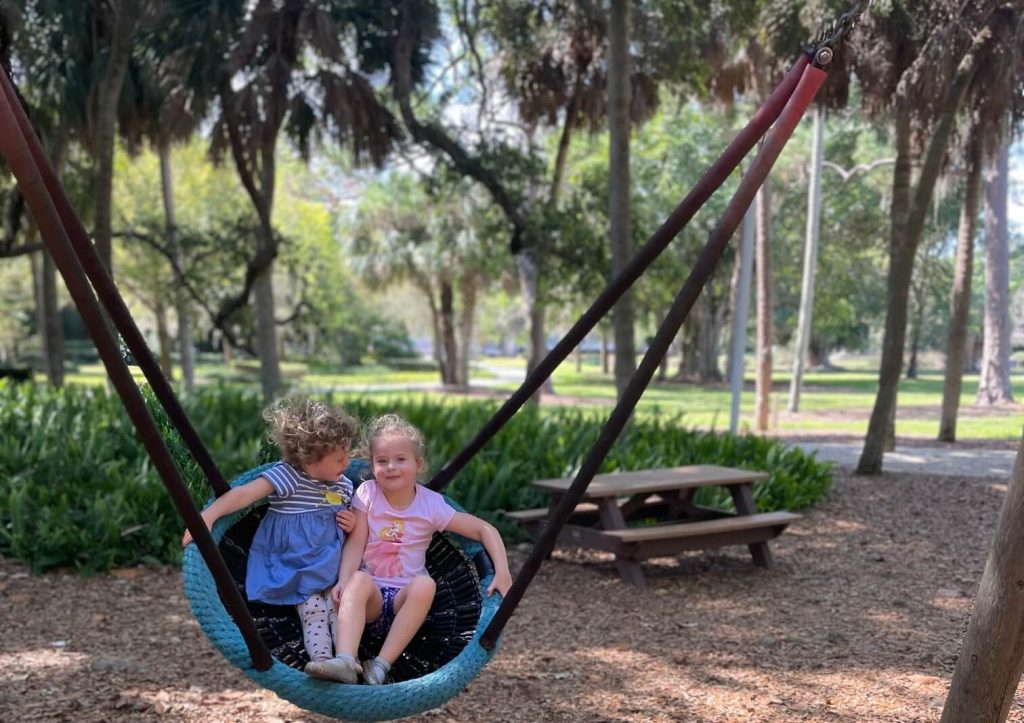 The Ringling Museum of Art has botanical gardens, beautiful property grounds, a cool playground and an art museum. To learn more about the circus history, you can visit the Ca' d'Zan. You'll see the mansion of the circus museum owner (additional fee).
The playground has a large wooden tower with multiple climbing levels leading up to a gigantic slide. Across the playground sit 3 large basket swings. The Circus museum's free days are every Monday. You can easily spend a few hours here.
Ellenton Ice Skating Rink
5309 29th St E, Ellenton, FL 34222
Ellenton Ice Skating Rink is a 115,000 square foot complex with two ice skating rinks, roller blading hockey rink, gym, fitness studio, dance studio and more! Check this out if you're looking for more indoor kid activities on a rainy day.
Astro Skate of Bradenton
3611 3rd St W, Bradenton, FL 34205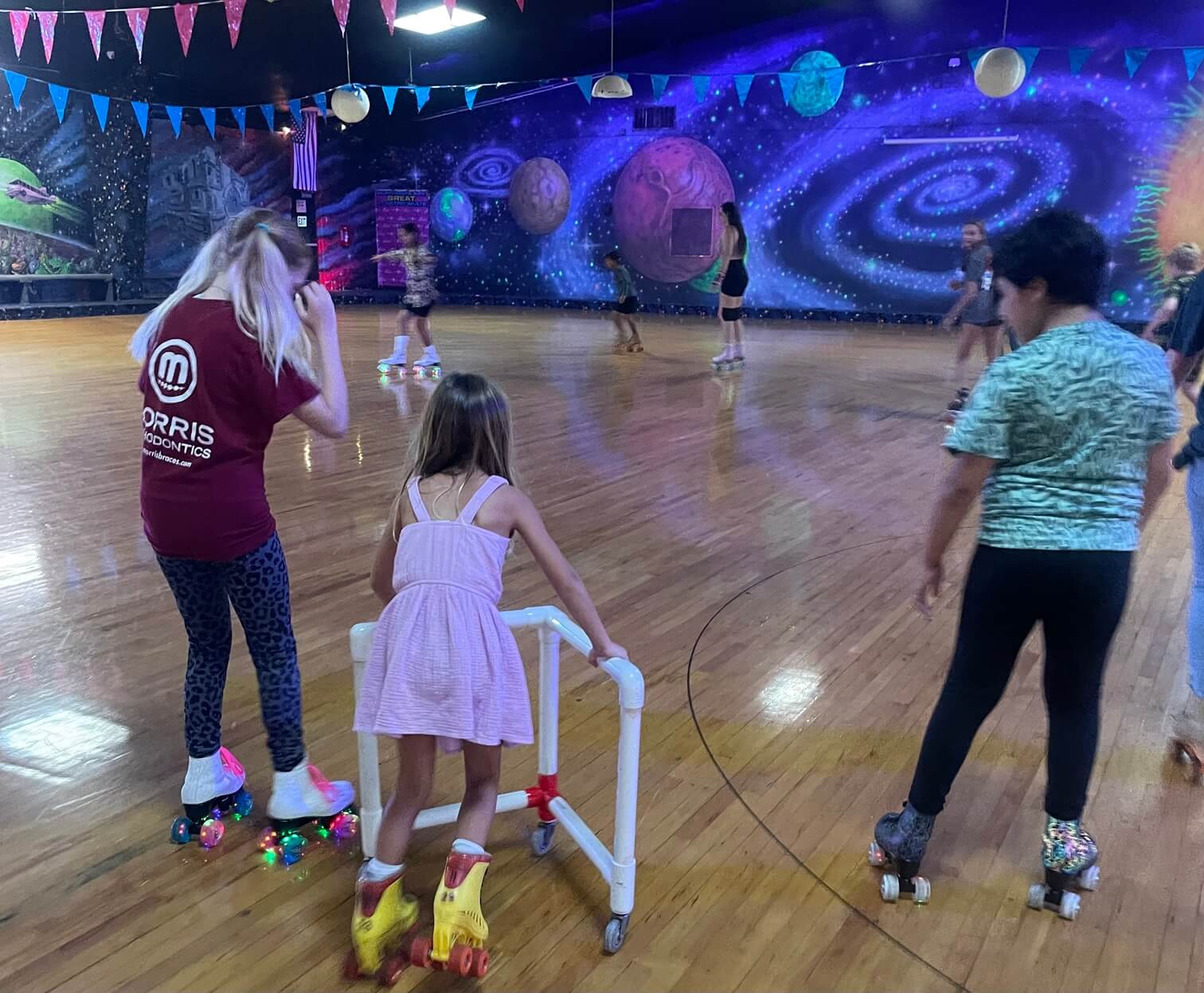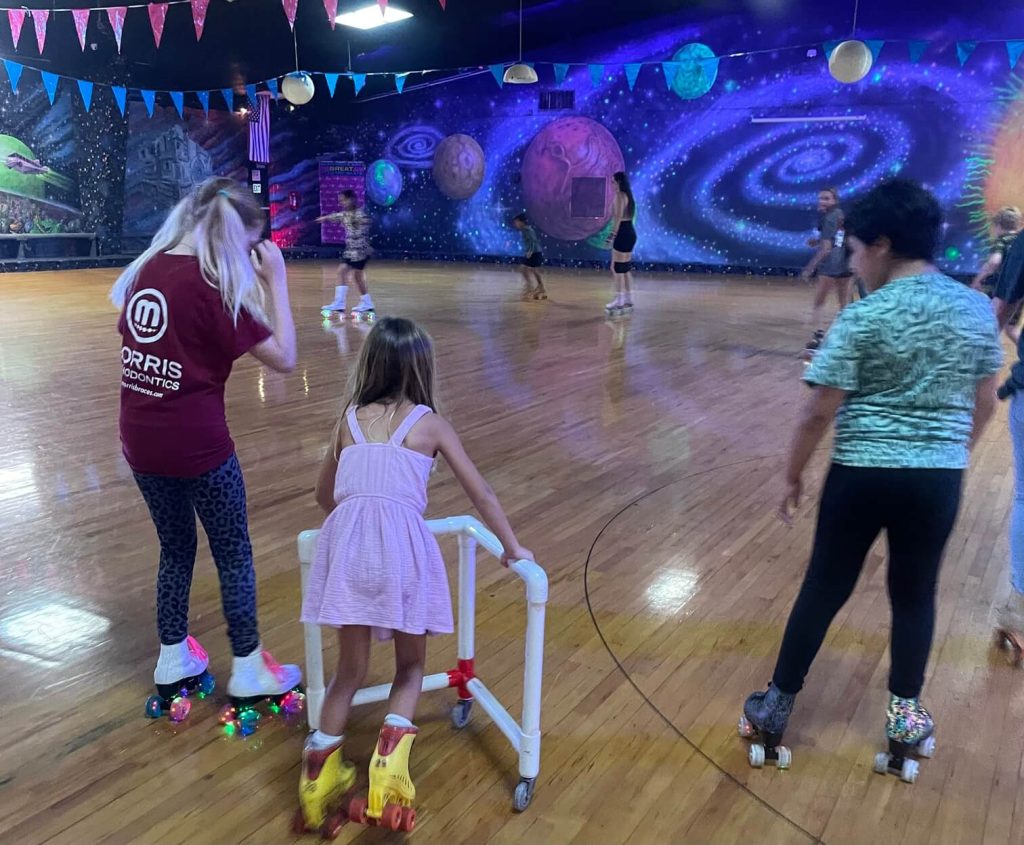 Astro Skate is an 80's intergalactic roller skating rink for some non-stop fun. Kids of all ages can enjoy roller skating and arcade games. The music is loud, the pizza is cheesy, and the disco lights are aglow. For younger kids, they offer tiny tot skating from 10am-12pm, which isn't as loud.
Circus Sarasota
5851 Nathan Benderson Cir, Sarasota, FL
The Circus Sarasota is only open June-August and is one of the best things to do with kids in Sarasota. You'll see acrobats, jugglers, ring gymnasts, magicians, fire breathing acts and more!
Sarasota BMX Track
1590 N Tuttle Ave, Sarasota, FL 34237
Sarasota BMX Track offers drop in classes on Saturdays. You can rent a BMX bike, helmet and take some classes on an open track.
Payne Park Skate Park
2110 Adams Ln, Sarasota, FL 34237
Payne Skate Park is one of the most popular skateboarding parks in Sarasota. It's usually fairly busy with kids of all ages. There's also an awesome playground, free frisbee golf course and a family friendly cafe.
The Sandbar Restaurant
100 Spring Ave, Anna Maria, FL 34216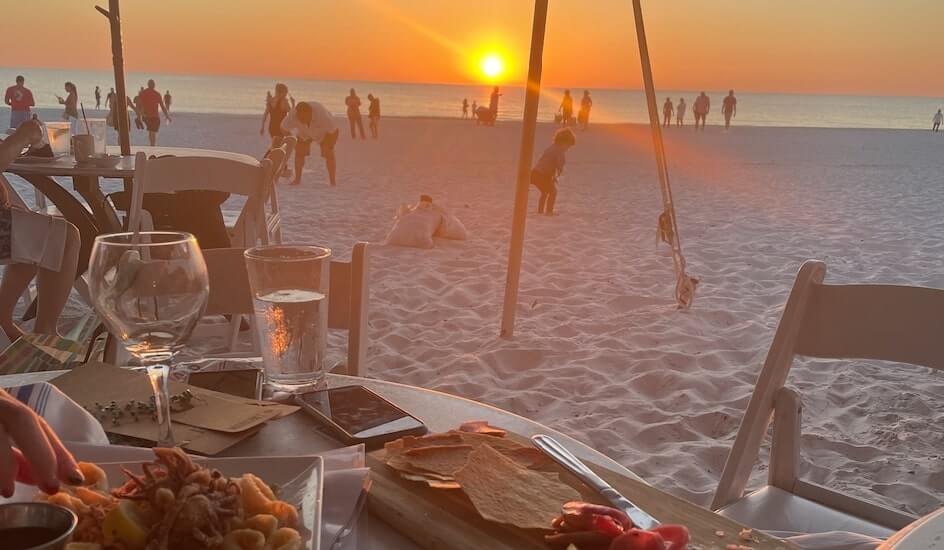 The Sandbar is one of the best Anna Maria Island restaurants on the water. It's family friendly, right on the beach and has great food. Your kids can play in the sand and even swim while you wait for your table.
After you order food, your kids can continue playing in the sand 10-20 feet in front of you. The restaurant is far enough where you can have a mojito and not worry about them going in the water.
Suncoast Science Center
4452 S Beneva Rd, Sarasota, FL 34233
Suncoast Science Center has STEAM classes, science events and long term programs. STEAM classes are Saturdays 9am-12pm. Kids can learn coding, battlebots, engineering, chemistry, vinyl cutting, laser cutting and more.
Crowley Museum & Nature Center
16405 Myakka Rd, Sarasota, FL
Crowley Museum & Nature Center is a 191 acre farmstead with hiking trails, deep history, wildlife viewing and lots of family fun.
Sarasota Pier
420 John Ringling Causeway, Sarasota, FL 34236
Sarasota Pier or "Tony Saprito Pier" is one of the largest fishing piers in Sarasota county. You'll find a 550 foot fishing pier, bait shop, a playground, live music on weekends, beer, wine and even fishing pole rentals.
Marietta Museum of Art & Whimsy
2121 N Tamiami Trail, Sarasota, FL 34234
Marietta Museum of Art & Whimsy is a colorful art gallery. Kids will love the 1,200 pound pink flamingo's, metal sculptures, seashell art, pink flying pigs, seahorses, giraffes, metal wire horses, metal wire moose, blue wired rhino, a silver space ship, a silver submarine and more!
Sun n Fun
7125 Fruitville Rd, Sarasota, FL 34240
Sun n Fun is a small waterpark with slides and a splash pad. They offer day passes for non-guests.
Indoor Playground at UTC
200 University Town Center Dr, Sarasota, FL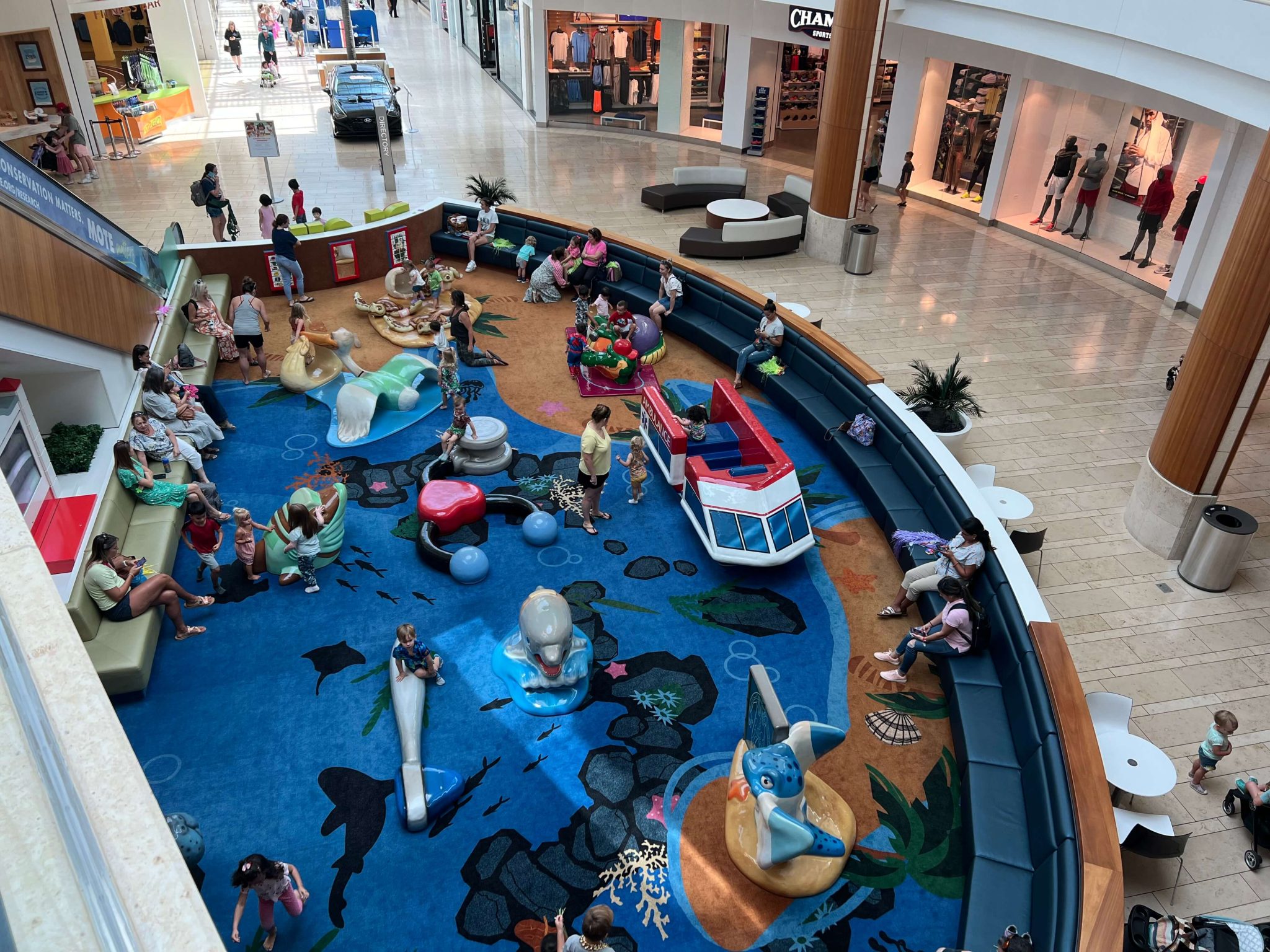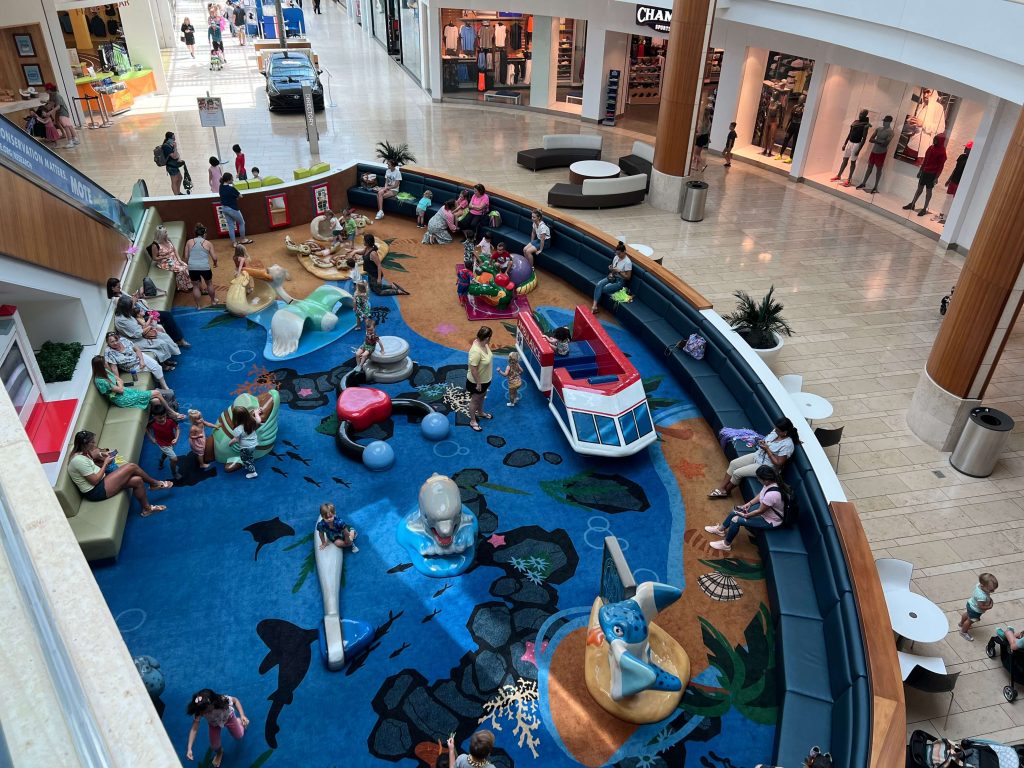 The UTC indoor playground is a great place to go with smaller children. It's small and contained but gives younger children plenty of room to run and climb. The sea-life themed play space is an easy way to let kids play and get that afternoon energy out.
Lido Key Tiki Bar
1234 Benjamin Franklin Dr, Sarasota, FL
Lido Key Tiki Bar is the best beachfront restaurant in Sarasota. Parents can order a few margaritas, turn their chair around and watch their kids build sand castles. It's a tiki bar that's right on Lido key beach.
Dakin Dairy Farm
30771 Betts Rd, Myakka City, FL 34251
At Dakin Dairy Farm, you can learn about milking cows, feed some baby cows and goats and try some dairy. You can try chocolate milk, ice cream, butter and even take home some cheese curds. It's one of the most unique things to do in Sarasota with kids!
Mixon Fruit Farms
2525 27th St E, Bradenton, FL 34208
Mixon Fruit Farms has many kid-friendly activities. You can take a tram through an orchard, try fresh squeezed orange juice, cool off with some orange ice cream and feed koi fish. You can also see parrots, alligators, turtles and lots of other animals on the tram.
Mysterium Escape Rooms & VR
1900 Main St #104, Sarasota, FL 34236
Mysterium Escape Rooms offers the best things to do in Sarasota with kids who are a bit older. They'll have to solve fun puzzles to "escape" the room they're trapped in. They also have free retro arcade games.
Florida Studio Theatre
1241 N Palm Ave, Sarasota, FL
The Florida Studio Theatre offers kid-friendly productions for all ages. Their children's theatre is the perfect place for families to come together and share quality time. Productions vary so make sure to give them a call or check their website for their current showtimes.
Sarasota Art Museum
1001 S Tamiami Trail, Sarasota, FL 34236
Sarasota Art Museum is a 15,000 square foot art gallery. It's a great place for older kids to get exposed to modern contemporary art. Inspire kids with colorful artwork.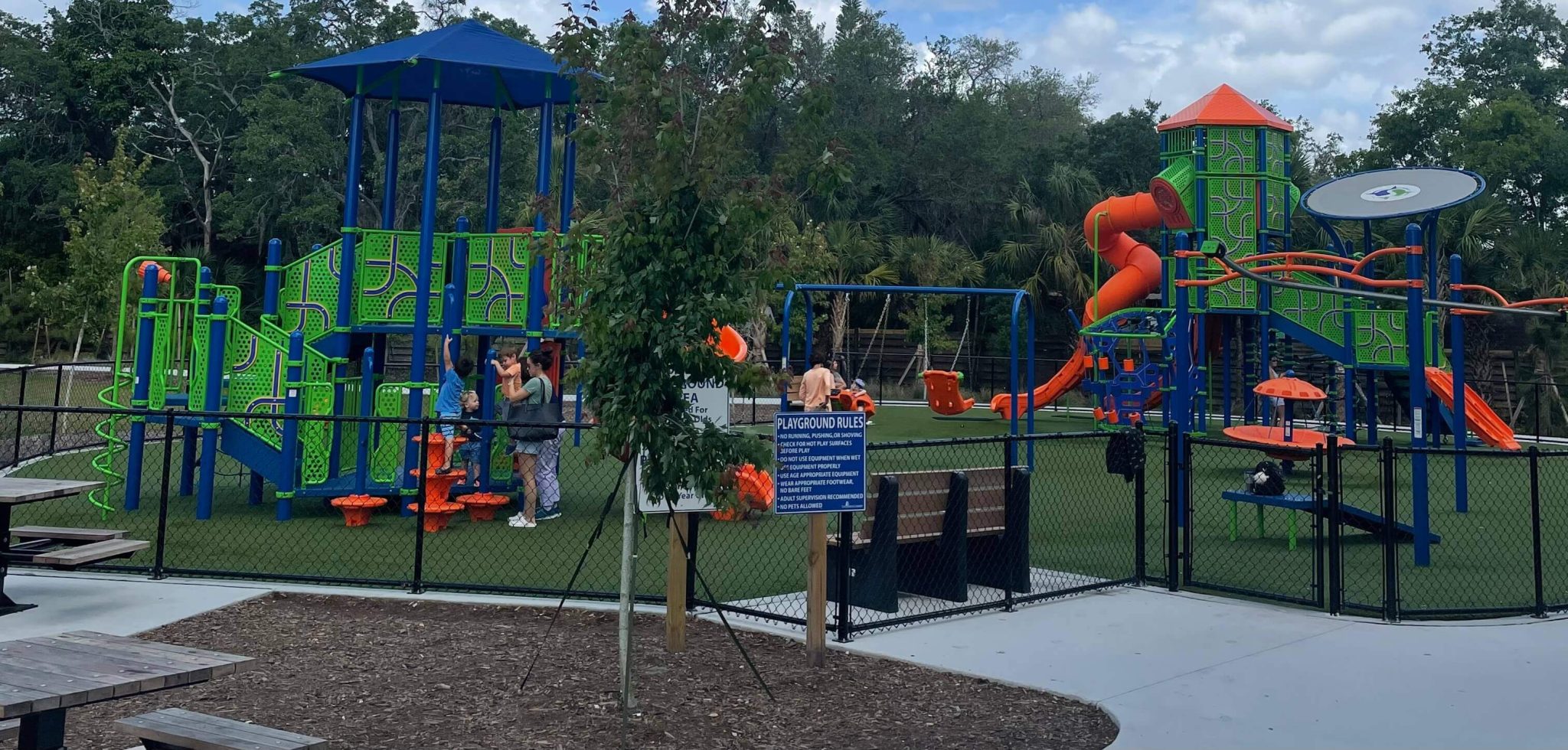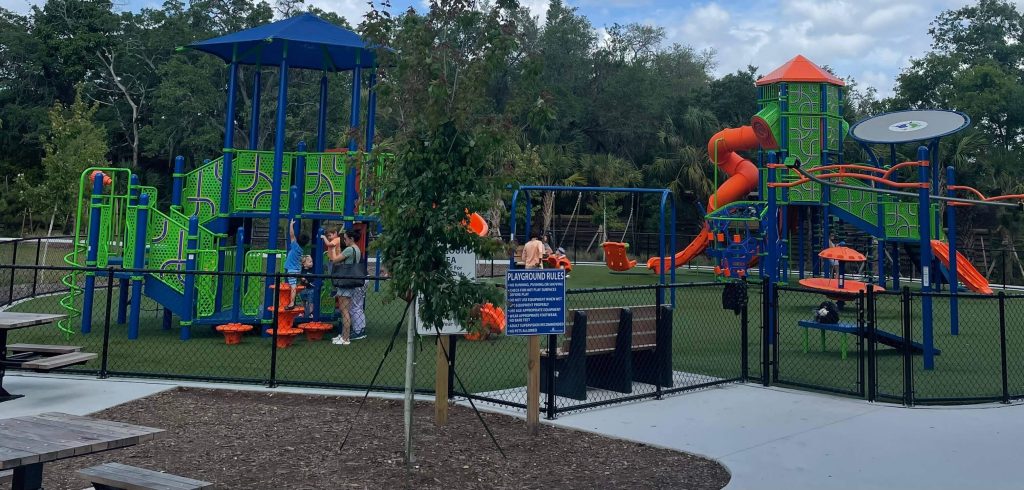 Best Playgrounds in Sarasota
Payne Park
Urfer Family Park
Nathan Benderson Playground
Ashton Trailhead Playground
Sarasota Springs Trailhead
Potter Park
Pioneer Park Playground
Read our article on the best Sarasota playgrounds. Compare how they're different and view pictures before going.
Van Wezel Performing Arts Hall
777 N Tamiami Trail, Sarasota, FL 34236
Van Wezel is an 80,000 square foot theatre that always has something going on. You can get tickets to Aladdin, Disney Princess Concert, Cats, Blue Man Group, Mean Girls and more.
Evie's Family Golf Center
4735 Bee Ridge Rd, Sarasota, FL
Evie's Family Golf Center is an 18 hole family friendly mini golf course. It's well maintained and they even have a giant covered sandbox for little kids to play in.
Siesta Key Drum Circle
948 Beach Rd, Siesta Key, FL 34242
Since 1996, Siesta Key Drum Circle has been one of the best attractions for the entire family. Kids can drum along, dance, hula hoop and listen to the beat. If you're staying near Siesta Key beach and are looking for free things to do on your beach vacation, this is a must.
Sarasota Farmers Market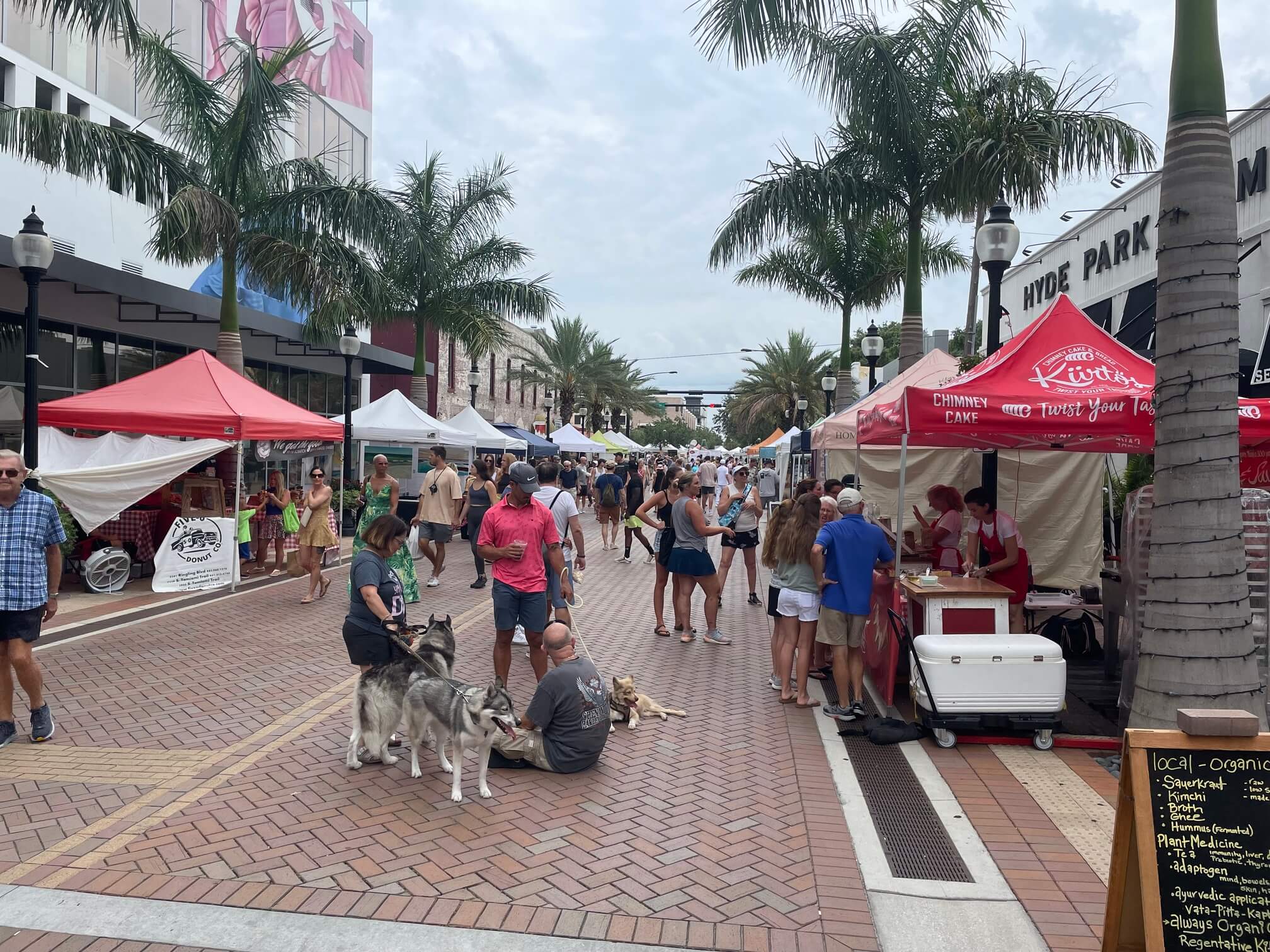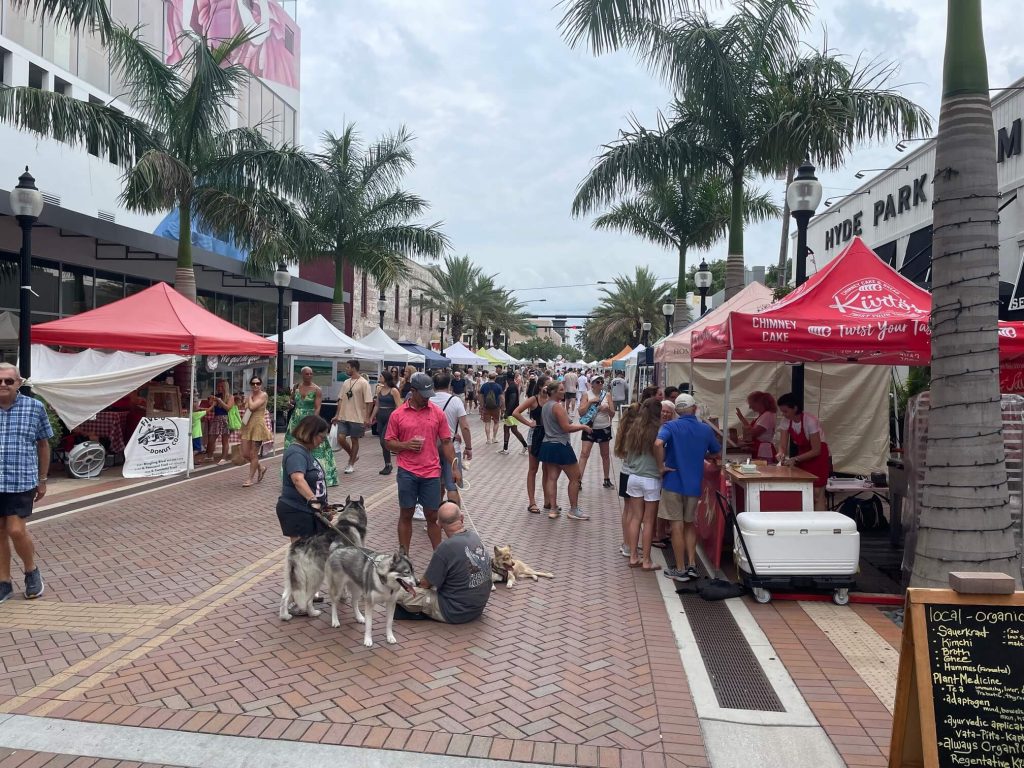 Sarasota Farmer's Market offers families a fun place to discover new tastes, smells, and listen to live music. Vendors offer everything from fresh vegetables to boutique coffee and fresh homemade guacamole.
Looking for more ideas of places to go in downtown Sarasota?
Cat Depot
2542 17th St, Sarasota, FL 34234
Cat Depot is a cat animal shelter that runs events for kids like "reading to Rescues". Kids can pet the cats and even read to them. Who knows, maybe you'll end up taking a cat home?
Myakka River State Park
Myakka River State Park is one of the oldest and largest state parks in Florida. It's about 25 minutes from downtown Sarasota. There's hiking, boating, fishing, canoeing, kayaking, wildlife tours and bicycling.
See dozens of alligators from a safe distance. Walk on the 100 foot hammock canopy walkway that hangs 25 feet from the ground. Hop aboard their boat tours. Or hike the most popular kid-friendly hiking trail, the William S Boylston Nature Trail.
Oscar Scherer State Park
Oscar Scherer State Park is a 1,400 acre state park about 25-30 minutes from downtown Sarasota. There are 15 miles of nature trails, canoeing, fishing, swimming, picnicking, hiking, bicycling, camping and wildlife viewing. The most kid-friendly nature trail for hiking is the Oscar Scherer Yellow Trail.
Faulhaber Fab Lab
Faulhaber Fab Lab is also known as Suncoast Science Center. Drop in one of their classes to make remote control cars, robots, design a rocket to launch, laser etch a pumpkin, learn to code and more.
Historic Spanish Point
Historic Spanish Point is a 30 acre hidden oasis with rich history. Kids will love the butterfly garden and other fun things. Throughout the year, they run fun events like fairy gardens, pony rides, face painting, arts and crafts and more.
Legacy Trail
Legacy Trail is an 18.5 mile nature trail that runs from Sarasota to Venice. If you have young kids, we recommend starting at Ashton Trailhead Playground and walking from there. You can walk it and bike it.
Celery Fields
6799 Palmer Blvd, Sarasota, FL 34240
Celery Fields is the closest you'll get to hiking a mountain in Sarasota. Since Florida is flat and lacks hills or mountains of any kind, Celery Fields is the biggest hill in the area. Your kids will love running up and down this 80 foot hill.
The Fish Hole Miniature Golf
115 Bridge St, Bradenton Beach, FL
Fish Hole Miniature Golf is right on Anna Maria Island. It's super kid-friendly and fun! You can even feed koi fish while mini golfing!. If you've never been, this is how all the Sarasota mini golf courses are different.
Anna Maria Island Beach Cafe
4000 Gulf Dr, Holmes Beach, FL 34217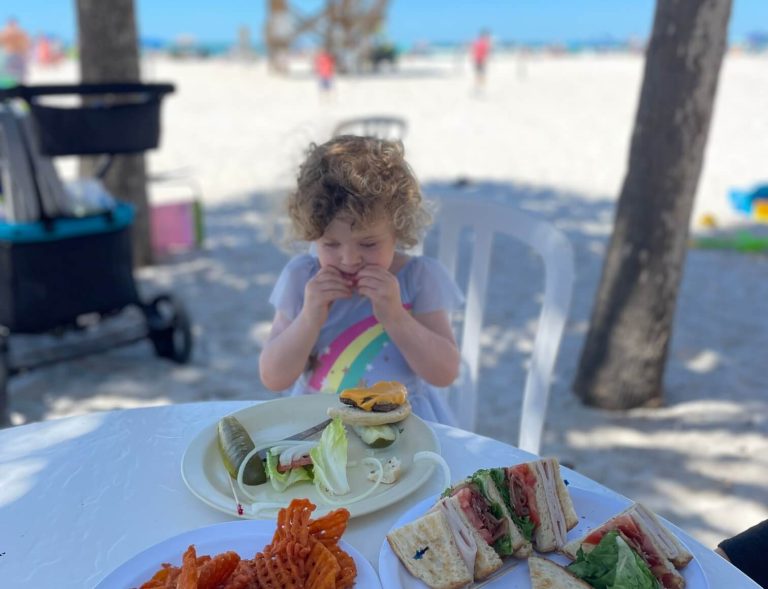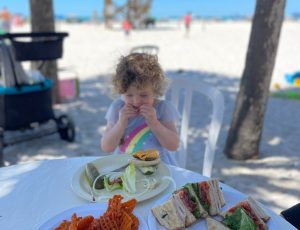 Anna Maria Island Beach Cafe is one of the best places to have breakfast on the beach near Sarasota! Your kid can play on the sand while you wait for your food to come.
We recommend all-you-can-eat pancakes, french toast, sweet potato fries and eggs Benedict. Here's a list of all the Sarasota beachfront restaurants.
Smugglers Cove Bradenton
2000 Cortez Rd W, Bradenton, FL
Smugglers Cove Adventure Mini Golf has another location in Bradenton. The scenery is fun, filled with caves, live alligators, waterfalls, a pirate ship and more. It's great for older kids!
Map of Things To Do in Sarasota with Kids
This is a map of things to do in Sarasota with kids near your location.