This is a list of Instagram celebrities that live in Sarasota, FL.
These are most followed and most influential locals.
Who also put out the best content!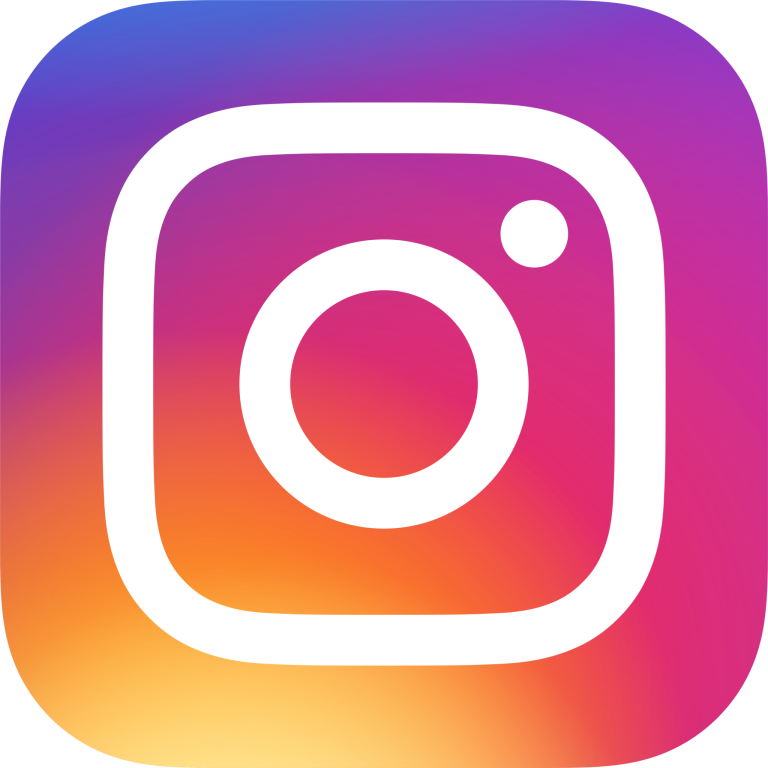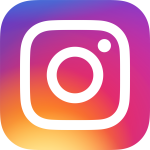 Let's get started!
Here are the locals putting Sarasota on the map that we'll talk about!
sarasota_foodie_couple
Sarasota Foodie Couple visits new restaurants, trendy restaurants, fine dining restaurants, romantic restaurants, etc. They've almost dined at our entire list of the best restaurants in downtown Sarasota! When it comes to finding new restaurants, they're a must follow.
If you loved our list of the best Sarasota restaurants on the water… you'll really like their posts. Sarasota Foodie Couple tends to check out places with outdoor dining. So if you're into that, check them out.
beccaeatssrq
Beccaeatssrq loves going after the best flavors in Sarasota. There are restaurants that are amazing at food presentation, but lack taste. This is where Becca steps in. She goes after eclectic restaurants in Sarasota and rates every entree. She even gets opportunities to try new restaurants in Sarasota… before they open!
Becca tries the small restaurants you may not consider, trendy restaurants you've been thinking about and bubble tea places you wanted to stop at!
sarasotaguide
Sarasotaguide is a couple who recently moved here. They're exploring Sarasota while posting their adventures on Instagram. Since they're new… they're curious, fun and love to try anything and everything. They make an effort to try different coffee shops in Sarasota, bagel sandwiches, trendy restaurants, bakeries, etc.
eating.sarasota
Eating.Sarasota is a family of foodies who love to try new foods. They try family friendly restaurants, local cafes, healthy restaurants and lots of pizza restaurants in Sarasota! Think Fresh Kitchen, Ford's Garage, Jeni's, Blaze, Valentino's Pizzeria, etc. If you have kids, this is a great local Instagram account to follow!
influencestyle
influencestyle is a Sarasota and Lakewood Ranch fashion social media account. They post the hottest new clothing for hot weather. Think summer dresses, maxi dresses, bikinis, swim suits, jumpsuits, bodysuits, casual shirts, skirts, etc. All for Sarasota's hot weather.
sofrench_bynaty
So French By Naty is a social media fashion influencer in Sarasota, Florida. She runs a successful fashion Instagram account and website blog. If you're looking for the hottest street style fashion tips and outfits, check sofrench_bynaty out. It's exciting to have someone local who's this good at what she does.
socialmediawithmeg
Meg helps build local businesses, online businesses and social media creators on Instagram. If you're looking to grow on Instagram, she's the best account to follow. She explains Instagram's algorithm changes, how to make reels, what people are doing wrong, what you can improve, etc. Every post is extremely valuable.
If you're looking for a Instagram expert in Sarasota, she's one of the best! You'll find Instagram growth hacks, new Instagram filters, how to batch and so much more! Meg is one of the most helpful Sarasota Instagram influencers we have locally.
giulianavann
Giulianavann is a Instagram expert and influencer coach based in Sarasota. If you're part of local Facebook groups, you'll find she's pretty active. She has over 100+ clients and helps businesses grow nationwide via Instagram. If you're looking to grow your brand, she should be your go to. She also posts great Instagram tips and what works well on social media.
_sunshine_state_of_mom_
Ashley helps local moms in Sarasota and Lakewood Ranch find new things to do. She explores Sarasota with the kids and posts her experiences. She also posts local events that are going on. If you're always looking to know what's going on the weekend, give her a follow.
wellnessjovi
Jovanna Morgan runs wellnessjovi. She focuses on clean low carb eating and intentional living. If you're looking for someone to be inspired by, this is your girl. All her posts are positive, inspirational, clean and easy to digest. She's a healthy, modern and successful mom living in Sarasota, Florida. If you're looking to break up with your bad habits, give her a follow.
thesarasotamoms
The Sarasota Moms is an Instagram account for local moms in Sarasota. They provide high quality information for local places and local events. They promote local families and local moms in business. They're always offering great tips like when Target starts offering car seat trade ins. Or when blueberry picking season starts. You get it.
It's basically a great page that's targeted at moms with kids living in Sarasota. If you're looking for things to do with kids in Sarasota, this is a great place to start.
salesgod
Salesgod is a high intensity… real sales psychology strategist. If his posts don't get you pumped, you might be out of luck. Ron Earley is all about closing. He offers high quality sales advice, business advice, business consulting and business opportunities.
His posts are easy to digest and emotionally driven. He focuses on getting you to act and be a better self. His posts are intense and break through the noise of Instagram.
trod
Tommy Rodriguez specializes in Amazon automation sales. If you've always wanted to start a successful Amazon store, he's your guy. He explains how drop shipping works, automated ordering, virtual assistants and more. He's often seen with Salesgod and cody_theconqueror. Tommy is the most followed Sarasota Instagram influencer on our list.
cody_theconqueror
Cody Cornwell focuses on business automation and digital marketing. He works with businesses on delegating repetitive tasks and marketing Amazon stores. He's all about teaching financial freedom and getting out of your comfort zone.
julietteporter
Juliette Porter is part of the Siesta Key tv show. She's a successful actress and started her own clothing company. She runs the JMP The Label. A swimwear, active wear and clothing company for hot weather. She's always traveling and finds the coolest places in Sarasota! Juliette is one of most popular and viral Sarasota Instagram influencers.
amanda_marie_miller
Amanda Marie Miller is also part of the Siesta Key tv show. She posts the coolest pictures around Sarasota. So if you're looking for new places, check her profile out. Amanda is one of the most popular Sarasota Instagram influencers.
alex_kompo
Alex Kompothecras is an actor on the Siesta Key tv show. However, he's also a personal injury lawyer in Sarasota, Florida. He practices law at Alpha Law Group.
lexiesalameh
Lexie Salameh is a Siesta Key tv show actress. She's also a realtor at Living Vogue Real Estate in Sarasota. She also goes to the coolest places in Sarasota and travels all over Florida.
allsarasota
allsarasota captures the best of local life in Sarasota. If you're looking to discover the best Sarasota beaches, new areas of Sarasota and tropical picturesque places… you have to give them a follow. We guarantee you will find places you never thought existed in Sarasota! They only post original content, so you'll always have a fresh look.
alwayssunnysarasota
alwayssunnysarasota plays around with HD and vibrant colors to make Sarasota look super awesome. They use the best filters and go to the best areas of Sarasota! Their account is an Instagrammers dream. Every post is vibrant, lively, colorful and full of life. There's no account like it. They focus on local restaurants and Sarasota areas that are off the beaten path.
If you're into that, check out the best things to do in downtown Sarasota.
visitsarasotacounty
visitsarasotacounty goes to all the cool places around Sarasota county! They go to new restaurants, beaches and help you experience Sarasota in a completely differently way. You'll find beach areas you've never been to, roads you've never seen and spots you haven't found. Since they focus on Sarasota county, you'll get to see a lot of places in Venice and other surrounding areas.
aroundsarasota
aroundsarasota goes to cool places around Sarasota. She also posts content from other locals that she finds is interesting for her followers. She won't help you find new restaurants, but you'll discover a lot of new places arounds town. She does a great job of showing you what it's like to live in Sarasota.
sarasotaexperience
sarasotaexperience will show you Sarasota from a completely different angle. Expect high quality drone footage from angles you've never seen before! It's a whole new way of exploring Sarasota. Your welcome! You'll see Sarasota in a way you haven't seen before. Truly mesmerizing.
sarasota_florida
sarasota_florida puts a twist on areas in Sarasota. You're find areas you're familiar with and places you've never seen. But what they really are good at, is capturing moments. There's no Instagram account that captures moments of time like sarasota_florida. Timelapse of the moon along the Sarasota skyline. A perfect red sky sunset on an empty road in downtown Sarasota. Dozens of seagulls flying on Siesta Key. You get it.
dovydasmusic
Dovydas is an awesome guitarist who's occasionally seen at St. Armands Circle or the Green at UTC. He's different, unique and awesome in every way. If you see him live, you won't be able to leave. His music is upbeat, different and captures you in the moment.
sean_daniel_music
Sean Daniel is a viral guitarist who's huge on YouTube, but also has a decent following on Instagram. He's inspired many to play guitar and plays some of the most beautiful songs ever. Many of his songs went viral and he's often seen playing in Sarasota, Florida.
andreasilvestromusic
Andrea Silvestro is a professional singer and musician. She's extremely talented and well known within the community. You may have seen her singing with Sean Daniel or Dovydas. She's got a beautiful voice that will calm your cortisol levels down to 0. If you're looking to support someone locally, start here.
tim_steller
Everyone has seen Tim Steller work somewhere. He's usually at one of the farmers markets in Sarasota. Tim specializes in beautiful tabletop epoxy resin art. He makes backlit wall art, wooden slab tables with resin art, resin art cutting boards and more. His work is as unique as every one of his posts. Everything is custom, personalized and coastal living themed.
sarasota.girl
Tatiana runs sarasota.girl and sarasota_foodie_couple. This Sarasota girl posts pictures from all around the world and of course Sarasota, Florida. If you love to travel, you'll love her profile. You'll find lots of places she's traveled to. She'll help you discover new places in Sarasota and maybe even get you to travel! Tatiana is one of the best Sarasota Instagram influencers in our area.
nckstagram
Nick Hearn is a digital creator in Sarasota who travels the world and shows you what's out there. Nick and his wife love exploring the world and now they're exploring Sarasota. They just recently moved here and are happy to call Sarasota their new home.
cshrem
Charlie Shrem is a serial entrepreneur and is extremely involved with cryptocurrency. He's started BitInstant LLC, one of the earliest Bitcoin start ups. He's also one of the founding directors at the Bitcoin Foundation. Charlie also runs Untold Stories, a podcast based in Sarasota, interviewing crypto's most influential leaders.
He's a general partner at Druid Ventures, senior analyst on InvestorPlace and president of Amalgamated Suncoast Portfolio LLC. It's safe to say, he's a serial entrepreneur and worth following.
cortniwash
Cortni Renae Wash is a professional shuffler that also lives in Sarasota. Shuffling is huge right now, so it's awesome that we have someone local that's part of the community.
jaeatleta
Maggie De Francisco is a viral lifestyle blogger on Instagram! She's a Sarasota mom, athlete and local REALTOR® with Preferred Shore at Florida Gulf Coast Homes. Her posts are trendy, modern and very stylish. She's very inspirational and one of the best Sarasota Instagram influencers.
sarasota20s
Sarasota20s is a group for 20-29 year olds living in Sarasota. They meet on the 1st Saturday of every month. Usually starting at O'Leary's and then to Perspective Rooftop Bar after. At 9pm, Perspective Rooftop Bar plays techno and house music, so it's always a good time.
While they do have a decent presence on Instagram, the group is mainly on Facebook. They have around 4,000+ active members who are always down to meet up.
thecouturemom
Thecouturemom empowers women by guiding them to success. Kaye Dixon built a million dollar business before the age of 30. She's now helping women start their own businesses right from their phones. She focuses on creating a supportive community, flexible schedules and VIP coaching.
If you're looking to work from home, check thecouturemom out.
followmetolongboatkey
Sheila is a professional photographer in Sarasota and Longboat Key. She pays attention to small details and finds the most beautiful parts of Longboat Key. She's a great follow if you want to explore Sarasota in a new way. Every post is a digital art piece.
sarasotadrinks
Alex and Gail celebrate life through drinks around Sarasota. If you're looking for the best drinks in Sarasota, this would be the account to follow! They try different coffee drinks, shakes, alcoholic drinks, daiquiri's, you name it. They're among the newest Sarasota Instagram influencers, but they're already rocking it!
Are we missing any Instagram celebrities that live in Sarasota?
Contact us if we're missing any Instagram celebrities that live in Sarasota. We'll be happy to add them to this list.