This is a list of things to do in downtown Sarasota, FL.
Finally!
Just downtown places and NOT somewhere 10 miles away!


Let's start…
Here are the most fun and unique places to visit with family or friends.


Sarasota Farmers Market
Main St. & Lemon Ave, Sarasota, FL
Sarasota Farmers Market focuses on local farms, local produce, local art, craft coffee and other small businesses. Start off with a strong espresso from O & A Coffee. Or some organic juice from Ionie Juice. Then get a breakfast pizza from Polpo Pizza or an empanada from The Empanada Girl.
Sample the mouth watering guacamole and chips from Dynasty Guacamole. Take home fermented sauerkraut from Fermentlicious or homemade pasta made daily by Peperonata Pasta.
Don't forget to get the key lie pie that's been made in Sarasota for over 30 years. Exclusively from Caribbean Pie Co. Since the vendors change every week, here's a map with the full list of vendors.
It's by far the best among other farmers markets in Sarasota.
Hours
Every Saturday 7am-1pm. Even if it rains. It's open on all holidays except Christmas & New Years Day.
Parking
The closest and easiest parking is on the 2nd & 3rd floor of the Whole Foods parking garage. The entrance is on 2nd Street. If you're lucky (or persistent), you can make 2-3 circles on Main Street and Orange Ave. Need more parking garages near the farmers market in Sarasota?
Westin Roof Bar & Eats
100 Marina View Dr, Sarasota, FL
The Roof Top Bar and Eats is on the 19th floor of the Westin. It's the tallest rooftop in Sarasota with the best views of Sarasota Bay, downtown Sarasota and Bayfront Park. The best time to go is right before the sunset. Order a craft cocktail and watch the sunset with the best water views in the background.
Since it is a rooftop, expect the drinks to be expensive. But thankfully the food is reasonably priced. The atmosphere is sophisticated but casual. The service is a bit slow, so order right away or sit closer to the bar. It's a great place if you're looking for things to do in downtown Sarasota this weekend.
Hours
Sunday-Thursday 11am-10pm
Friday-Saturday 11am-11pm
Perspective Rooftop Pool Bar
1255 North Palm Ave, Sarasota, FL
Perspective Rooftop Bar is a trendy poolside bar on the 8th floor of the Art Ovation Hotel. During the day, you can grab some drinks and have a great view of downtown Sarasota. It's also one of the most romantic places to watch the sunset while drinking speciality cocktails.
Drinks are a little pricey, but that's expected from any rooftop bar. The decor is modern contemporary with chill vibes around a pool. They also organize fun events during the day. It's an awesome place for young adults and couples.
While it's relaxing during the day, it practically turns into a nightclub at night. When it comes to nightlife, this is one of the best bars in Sarasota.
On Fridays & Saturdays, there's a live DJ from 9pm-1am. Around 11pm, they start playing a mix of techno and house music. People are dancing. Young people are just getting there with friends. The mood is lively and fun. If you're wondering what to do tonight, start here.
Sarasota Pier
920 John Ringling Causeway, Sarasota, FL
Hart's Landing at Sarasota Pier offers the most unique things to do in Sarasota. It's the only place where you can drink beer, buy live bait and go fishing. All while your kids are on a playground. It's also one of the largest fishing piers in Sarasota.
Hart's Landing
Fishing pier
Bait shop
Kids playground
Beer & wine
Live music
Fishing pole rentals
Kayak rentals
Fishing charters
Snacks, chips & candy
Ice cream
Public bathrooms
Not only do they have kid-friendly activities, they also have cheap bottled water and ice cream. If you're looking for places to take the kids today, Hart's Landing is a no-brainer.
John Ringling Causeway Bridge
920 John Ringling Causeway, Sarasota, FL
John Ringling Causeway connects downtown Sarasota to St. Armands Circle and Lido Key. If the weather is nice, we highly recommend walking, running or biking on the Ringling Bridge. The scenic views of Sarasota Bay and the downtown skyline are spectacular!
At night, it's one of the most popular places to fish for snook. Since there are lights under the bridge, they tend to attract snook to the area. Therefore, you'll find many cars parked directly in the middle of the bridge between St. Armands and Bird Key.
If you're looking for things to do at night, take a relaxing drive. Drive to St. Armands Circle and back. You'll get the most beautiful view of the Sarasota skyline at night.
Marie Selby Botanical Gardens
1534 Mound St, Sarasota, FL
Some days you just want to envelope yourself in the beauty of nature. Selby Botanical Gardens is the perfect place to do just that. When the weather hits just right and you want to enjoy that light breeze and cozy sunshine. This is place to go. Take in some great water views of the Sarasota Bay.
If you have kids, there's a whole section just for them to enjoy. The kid's area boasts a treehouse, rope swings, bridged wooden towers, and even some colorful decorated huts. This is where imagination runs wild.
There's also a plethora of events and fun exhibits depending on the time of year. There are different food trucks that come by and a permanent Selby House Cafe. The cafe is operated by Michael's On East, which is one of the best restaurants in Sarasota.
What you'll find:
Tropical plant conservatory
Banyan trees
Mangroves
Children's rainforest garden
Waterfalls
A succulent garden
Bromeliad garden
Tidal lagoon
Admission Prices:
Adults: $15
Ages 5-17: $10
Age 4 and under: Free
McCurdy's Comedy Theatre
1923 Ringling Blvd, Sarasota, FL
In a world so dark and glum, kick back and have a laugh at this Sarasota hot spot. Recent comedians include Lynne Koplitz, Jim Breuer and Rob Schneider. Our favorite menu items are the Bavarian pretzel logs and caramel sea salt cheesecake. Come with friends and grab a table for a hilariously fun night out!
Things you should know…
They require a minimum of two drinks or food items.
Tip is automatically included.
There are usually 1-2 opening acts before the headliner.
Club Schedule
Check out the future shows on McCurdy's Comedy Club schedule.
Dress Code
The dress code is casual for all of you who live in shorts and flip flops.
The Cookie Cottage
335 Gillespie Ave, Sarasota, FL
One of the best things to do on a rainy day in Sarasota, is the Cookie Cottage. This fun spot offers cookie making classes, drop-in decorating, and take-home cupcakes and cookie kits.
Whether you're with kids or not, you'll have a blast spending the afternoon decorating something delicious in a cute and cozy cottage downtown. If you're looking for fun places to go with kids today, this is a great option.
The Artful Giraffe
1861 Fruitville Rd, Sarasota, FL
The Artful Giraffe offers privates art classes, private group parties, workshops and others events. You can learn to draw, take a class on pottery or even make a suncatcher. You can even learn how to make beach resin art that you'll find at the Sarasota Farmer's Market.
You can learn:
Pottery wheel throwing
Pottery hand building
The basics of painting
How to paint with acrylics
How to draw
How to make resin art
How to make macramé
Stop by when it rains or if you're looking for unique things to do in downtown Sarasota.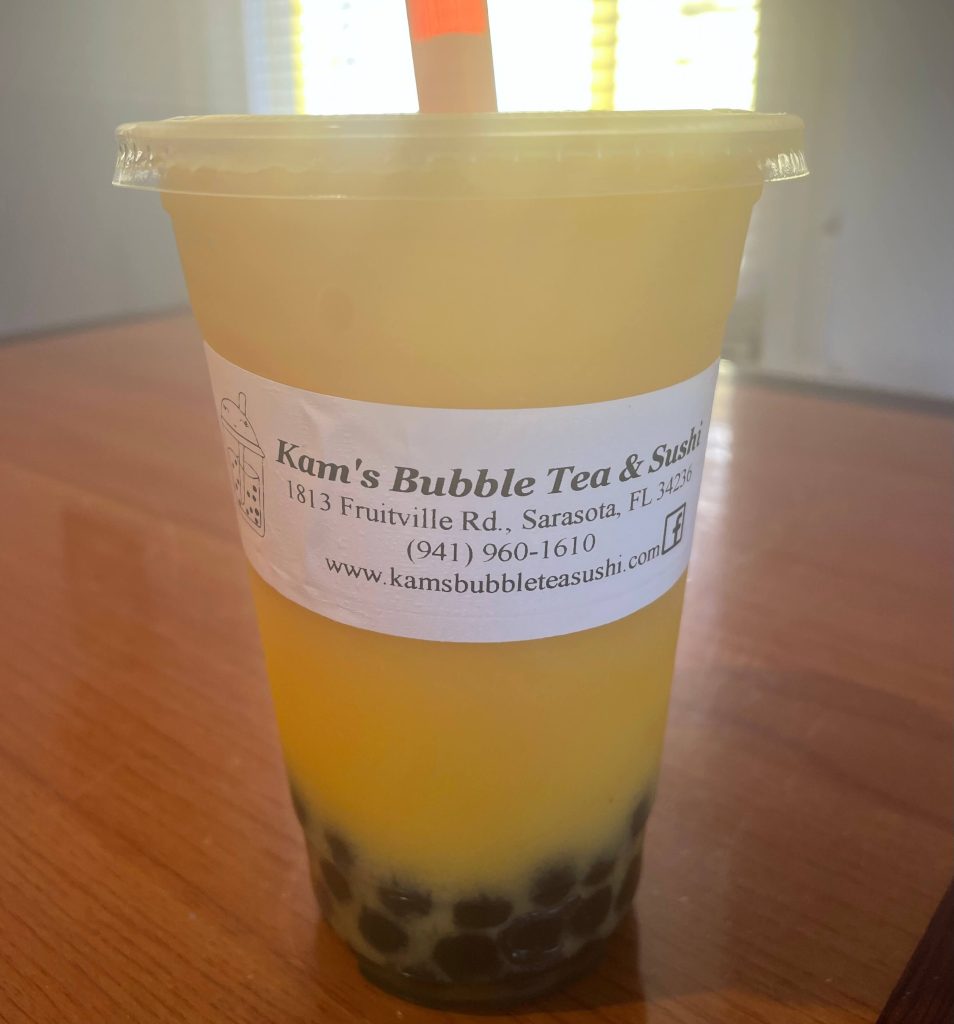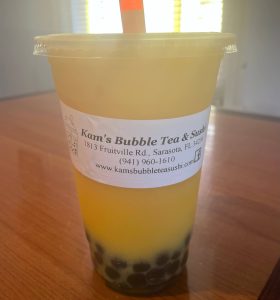 Kam's Bubble Tea
1813 Fruitville Rd, Sarasota, FL
While there are a few bubble tea shops in Sarasota, Kam's is the only one downtown. Depending on the season, they will use real fruit or canned fruit in all of their smoothies. If you're into boba tea, you will love their tapioca balls. They have dozens of boba flavors on their menu and never use powder in their smoothies.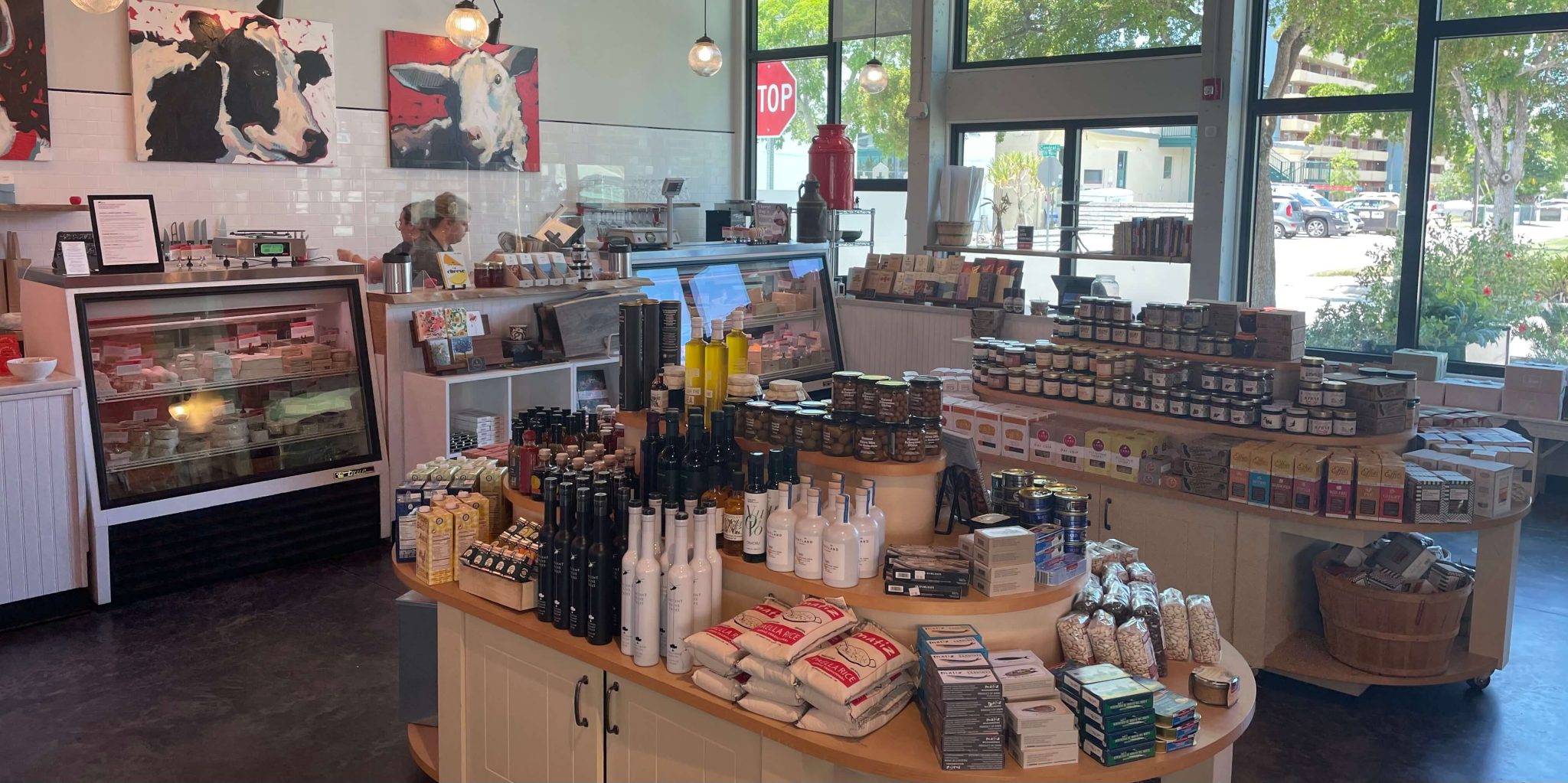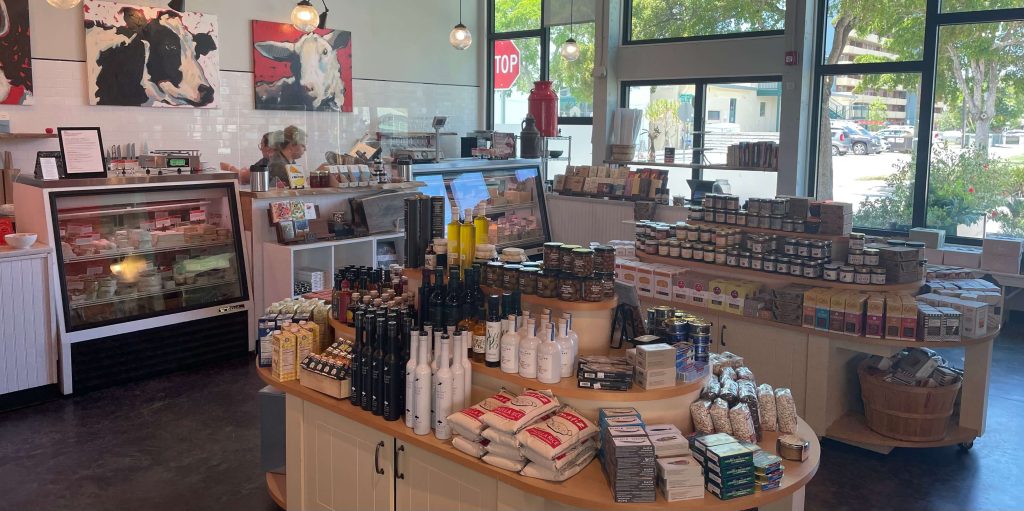 Artisan Cheese Company
550 Central Ave, Sarasota, FL
Artisan Cheese Company is the best cheese shop in Sarasota. It has a great selection of gourmet cheese and charcuterie. This is a great place to try different types of artisan cheese. Order a glass of wine and one of their famous cheese plates to get started.
Since their lunch menu is always changing, there's always something new to try. We highly recommend trying their grilled cheese sandwiches with a side of tomato soup. If you're looking for couples activities, this is a great option.
Five-O Donuts
2241 Ringling Blvd, Sarasota, FL
Looking for a traditional donut shop? Well this ain't it! Folks, welcome to the path to nirvana! 5-O is a Florida staple. This fun downtown eatery offers an extensive menu of creatively crafted donuts and cronuts with many locations across Sarasota.
It's the perfect place to visit with friends or on a day of solo self-care. Come bask in the rich smells of their famous strawberry shortcake and cookie monster creations.
This is not your grandma's donut shop. With fanciful toppings and mouth watering combinations, this should be on your must-try list of activities.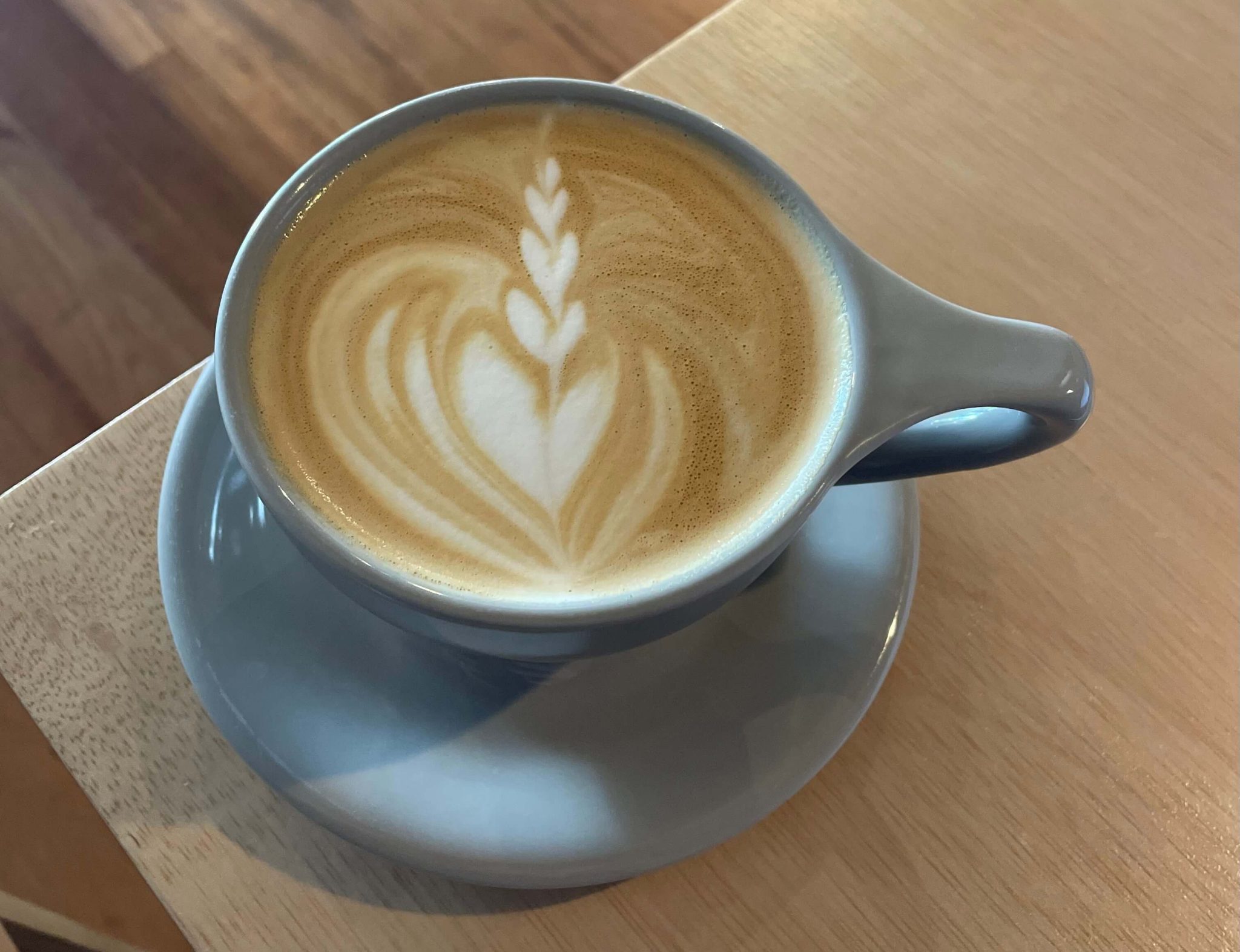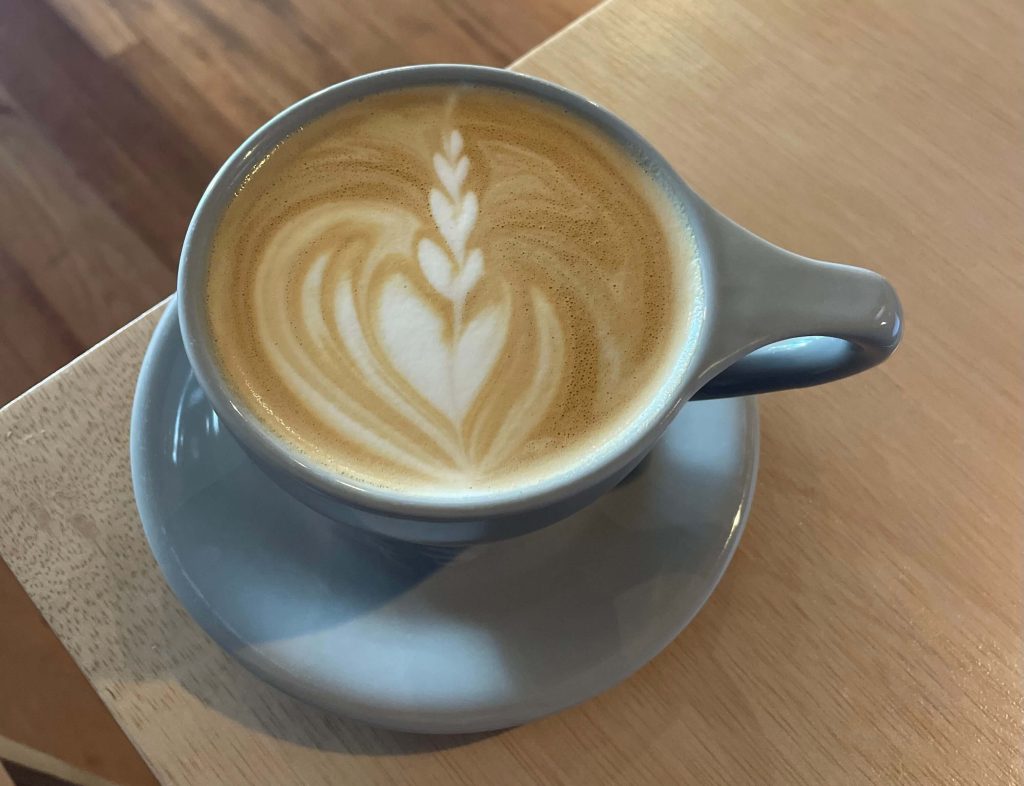 Breaking Wave
1310 Main St, Sarasota, FL
Breaking Wave is the best coffee shop in Sarasota. They specialize in strong espresso roasts with Instagram-friendly latte art. This is a great place for early morning coffee or your daily pick-me-up. They also offer insanely fast wifi, a comfortable and quiet atmosphere and the best coffee in town.
Best Coffee Drinks [Breaking Wave]
Coffee
Espresso roasts
Flat whites
Cappuccino's
If you're looking for coffee shops to work from, this is a great place. Especially if you're looking for things to do on a rainy day.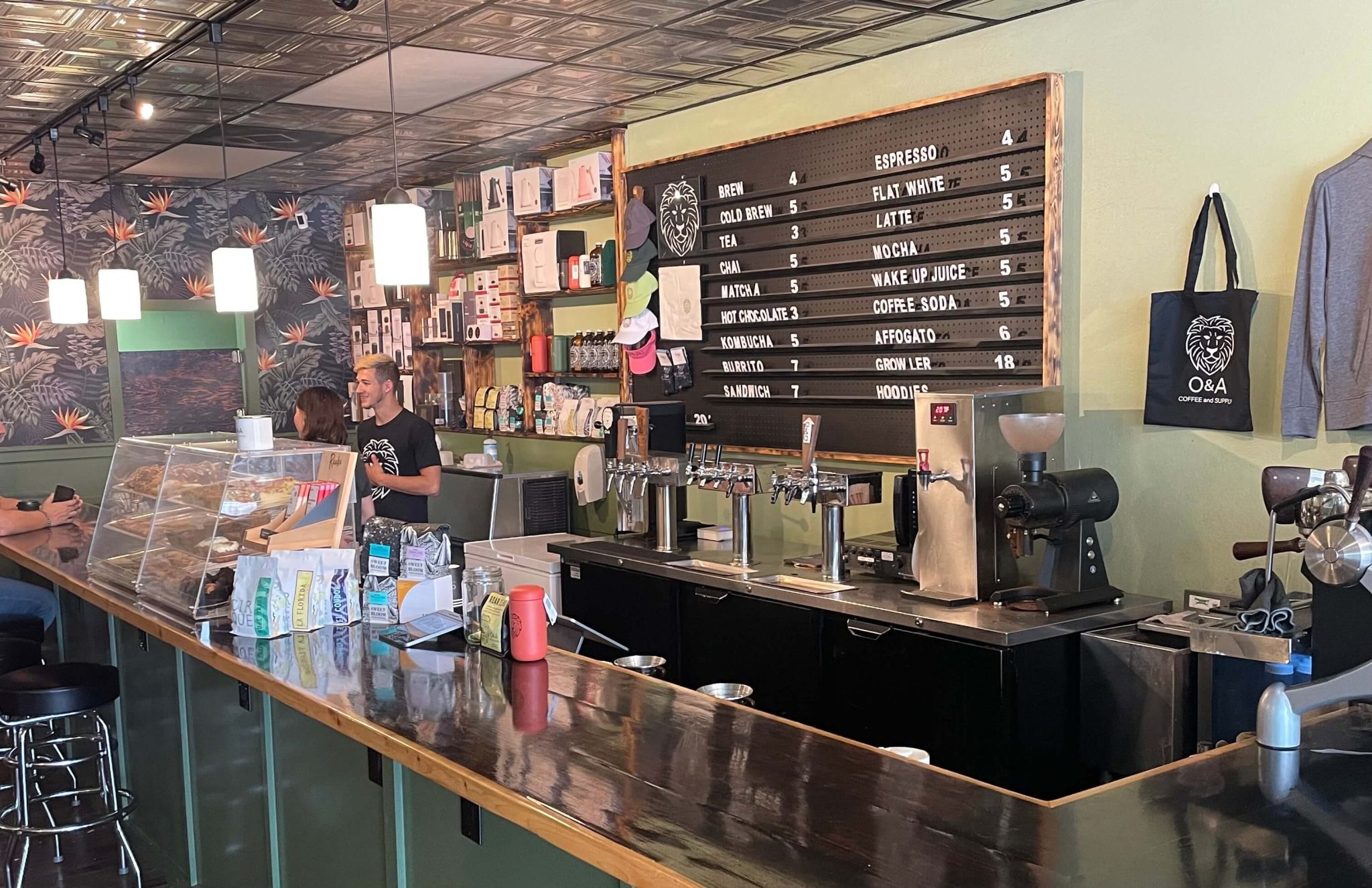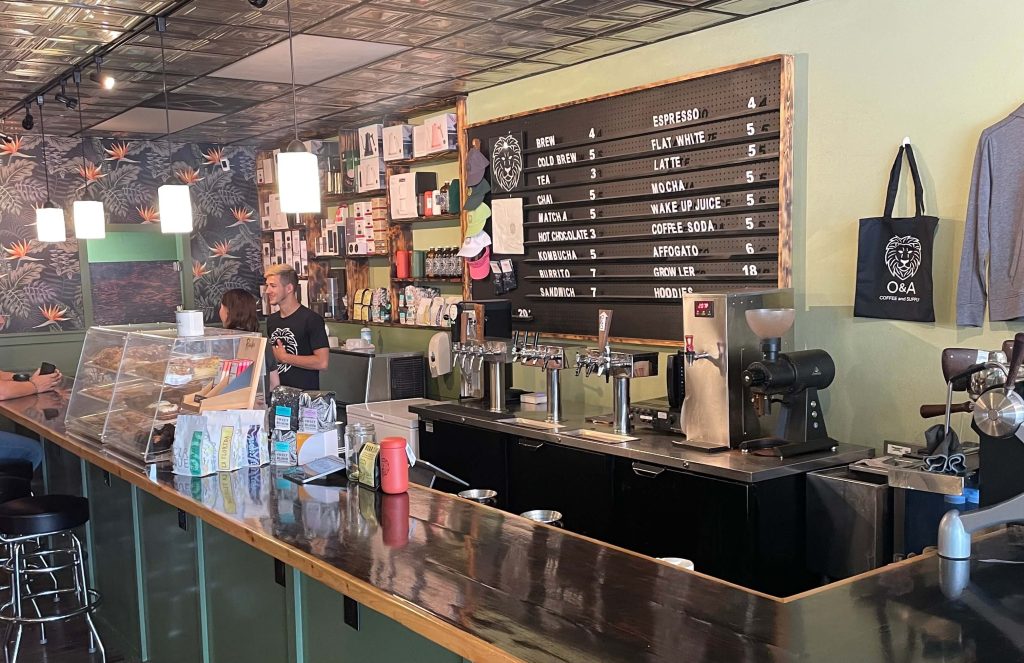 O & A Coffee & Supply
1316 Main St, Sarasota, FL
O & A Coffee is also one of the best downtown Sarasota coffee shops and it's literally next door to Breaking Wave. They have a strong cult following and focus on high quality single origin coffee beans. If you're into speciality espresso drinks, this is an awesome place to go. Especially when it rains.
Best Coffee Drinks [O & A]
Craft coffee
Latte
Flat white
Iced cappuccino with oat milk
Don't forget to try their vegan baked goods and vegan ice cream.
Bayfront Park
5 Bayfront Dr, Sarasota, FL
Bayfront Park is just a 5-7 minute walk from the coffee shops and restaurants in downtown Sarasota. It's a beautiful place to walk around after getting some coffee. You'll have a great view of sailboats on Sarasota Bay with the Ringling bridge in the distance. There are lots of benches to enjoy the scenery and/or people watch. In the evening, it's the best place to watch the sunset in Sarasota.
What's at Bayfront Park?
Scenic views of downtown
Walking paths
Marina with boats & yachts
Waterfront restaurants
Tiki bar
Kids playground
Picnic tables
If you decide to stay for lunch or dinner, Marina Jacks and O'Leary's are within a 2 minute walk.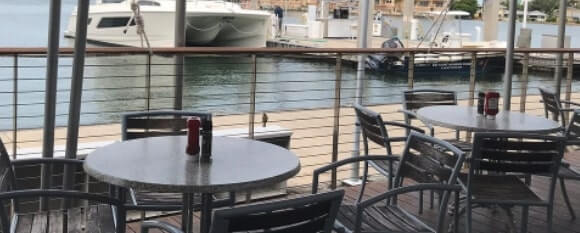 Marina Jacks
2 Marina Plaza, Sarasota, FL
Marina Jacks is the best waterfront restaurant in Sarasota. If you want a casual lunch by the water, ask for a table on the Blue Sunshine Patio. If you want a more sophisticated atmosphere, they have an indoor dining room on the 2nd floor.
It's one of the most romantic restaurants in Sarasota to have dinner and watch the sunset at the same time. If you're meeting some friends, this is one of the best things to do in downtown Sarasota.
We recommend you:
Try the blacked grouper sandwich
Try grouper tacos
Check their live music calendar
Make a reservation before coming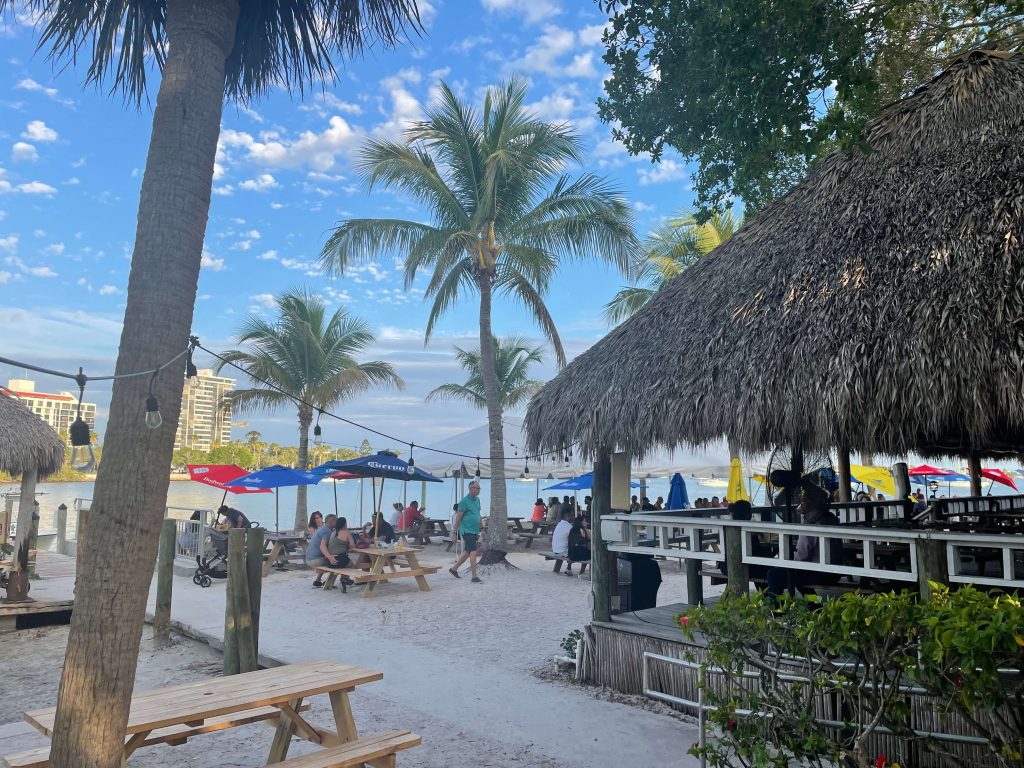 O'Leary's Tiki Bar
5 Bayfront Dr, Sarasota, FL
O'Leary's is the most casual Sarasota restaurant on the water. There's a covered tiki hut with live music, outdoor seating with picnic tables and a traditional tiki bar. When it rains, you can also dine indoors with air conditioning.
This is one of the best places to go with family or friends. They have a great draft beer selection and awesome margaritas.
If you're coming with toddlers or young kids, bring a bucket and a shovel. Your kids can build a sand castle while you down a margarita. There's also a fully gated kids playground next to O'Leary's where the kids can run around safely. Since their picnic tables are on the sand, it also made our list of Sarasota restaurants on the beach.
Mandeville Beer Garden
428 N Lemon Ave, Sarasota, FL
If you're looking for more unique things to do in Sarasota, Mandeville should be on your list. It's a really cool beer garden with outdoor seating and indoor seating. The dog-friendly and kid-friendly restaurant is fully gated with only 1 entrance. So if you're coming with toddlers, young kids or your puppy, it's a little more relaxing.
They have cornhole for adults, but it's usually dominated by kids. They also have a ping pong table, but they're in the process of getting a new one. Definitely an awesome weekend spot.
Did we mention they have a HUGE rotating draft beer selection? We're talking 3-5 pages long.
Pangea Alchemy Lab
1564 Main St, Sarasota, FL
Pangea Alchemy Lab is one of the most unique bars in Sarasota. It's a speakeasy-style bar right on Main Street. The entrance is through the back alley. Good luck.
You. Will. Think. It's. Closed.
The doorman can be a little rude, but it's part of the speakeasy concept. You'll either be laughing with the doorman or angry. 50/50. They don't take reservations, so make sure you know it's first come first serve. There's also an odd smell when you walk in, here's why…
They set cocktails on fire. They make smoke cocktails and even burn herbs. They serve cereal cocktails. Yes. Cereal cocktails and even rabbit tacos. There's going to be an odd smell but that comes with the experience. Unfortunately, they do not allow anyone under 21 inside.
The Gator Club
1490 Main St, Sarasota, FL
Ask any Sarasota local. Everyone knows The Gator Club.
This place is a nightlife staple of Sarasota's Main Street. It's got a cool crowd, loud music, and the occasional live band playing on the first floor. Come on a weekend and see the hustle and bustle of Sarasota's young adults and elderly alike… this place does not discriminate. Grab a drink and hit the dance floor!
Live Music Schedule
Check out their live music schedule to see who's playing and when.
Mysterium Escape Rooms
1900 Main St #104, Sarasota, FL
Mysterium Escape Rooms offer cool experiences to test how smart you are. There are well made puzzles in high-tech rooms that are challenging and fun. It's a great thing to do on a rainy day. There are a few different escape rooms, virtual reality arcade games, free retro games and awesome drinks.
Escape Rooms
Wild Wild West
Tiki Trouble
Area 941 (space themed)
Sarasota Opera House
61 N Pineapple Ave, Sarasota, FL
The Sarasota Opera House is located right in the heart of downtown. If you love opera or ballet, you'll really appreciate this venue. It has history that dates back to April 10, 1926 when the original theatre was built. It also recently underwent a $20 million renovation in 2008.
The inside is clean, sophisticated and has exceptional acoustics. When it comes to seating, their theatre can hold 1,100 people. There are also many downtown restaurants near the Sarasota Opera House.
Tickets & Events Calendar
Here is the Sarasota Opera House schedule for 2022.
Parking [Sarasota Opera House]
Valet parking is complimentary. There is also street parking on Pineapple Ave. and Main Street.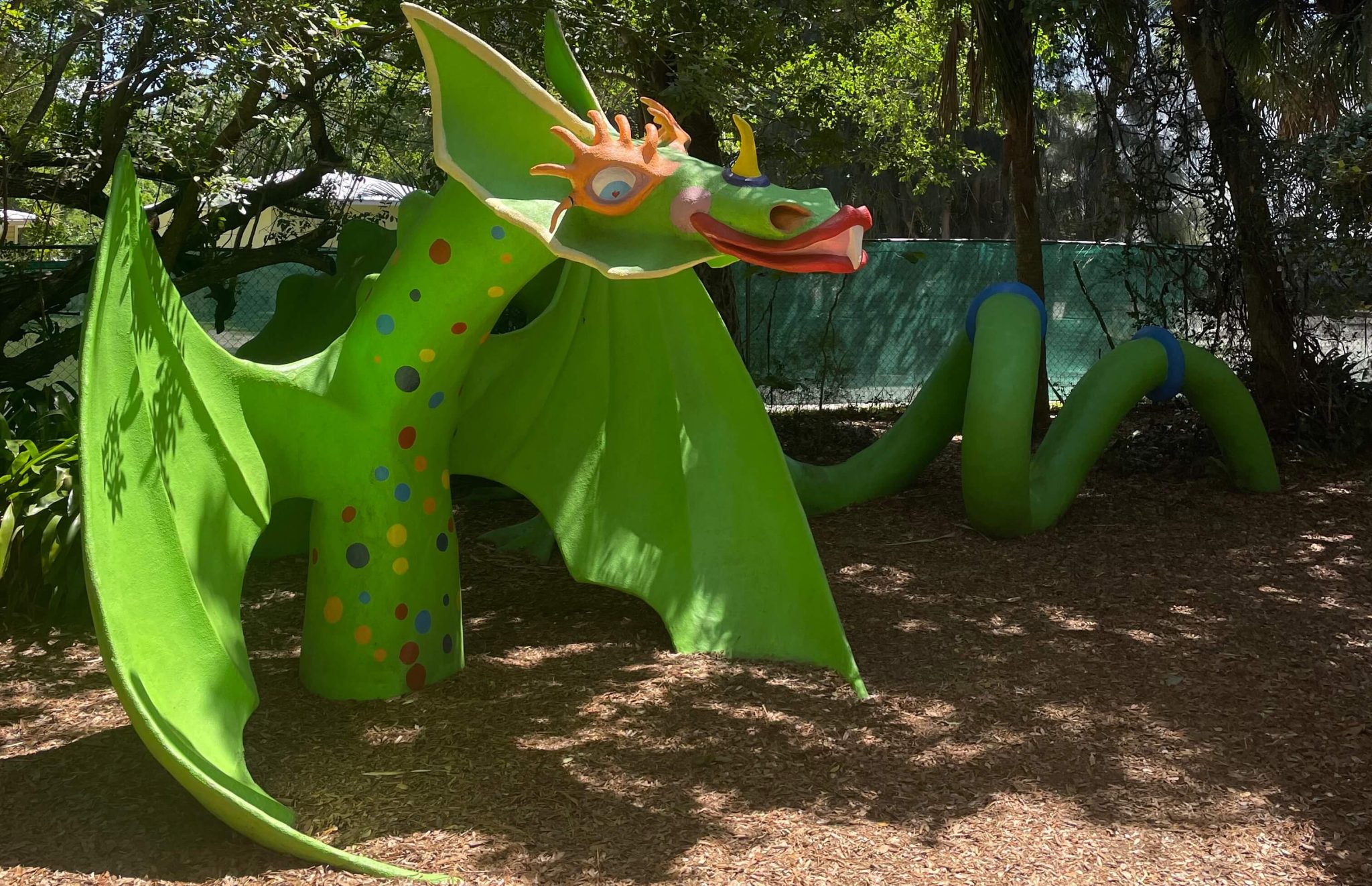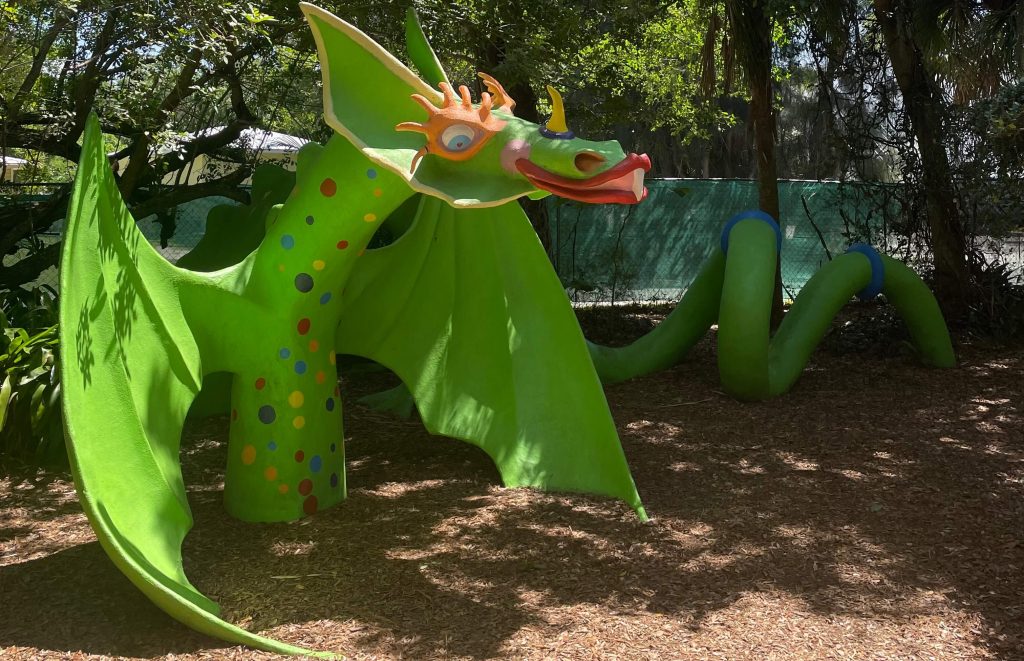 Children's Garden
1670 10th Way, Sarasota, FL
Tucked neatly in the corner of downtown Sarasota, you'll find this fun and whimsical family retreat. Be prepared to enter a wonderland of plants, a pirate ship, tropical bamboo rainforests, and a forest kitchen filled with mud pies. It's truly an imaginative haven for both kids and their parents.
They've got a costume room filled with outfits and props to make your child's creative play last for hours. It doesn't get more kid-friendly than this.
Costume room (100+ outfits)
Pirate ship
Maze
Forest kitchen
Playground
Rope swing
Climbing mountain of tires
Coloring
Puppet show
Dance stage
3 Little pig homes
Payne Park
2010 Adams Ln, Sarasota, FL
Payne Park has a playground, skate park, 9 hole disc golf course and a cafe. The skate park is really popular with the older kids and is usually pretty busy. While the disc golf course is for beginners, it's still pretty cool. The circus themed playground is the largest playground in Sarasota.
It's fully gated and has different sections for various ages. There are giant canopies creating ideal shade. Since the weather in Sarasota is usually hot, they have cooling fans. It also have a small splash pad that turns on every hour for 30 minutes.
If you're looking for the best playgrounds in Sarasota, Payne Park is the most kid-friendly playground and it's right downtown.
Sarasota Slingshot Rentals
1680 Fruitville Rd Suite #520, Sarasota, FL
Sarasota Slingshot Rentals offer the Polaris Slingshot cars for rent. They are the fun 3 wheel convertible cars you see driving around downtown. They are legally considered three-wheeled motorcycles, but let's be honest… they're cars. This is the one of the most popular and fun things to do in downtown Sarasota.
Do I need a motorcycle license to rent a slingshot in Sarasota?
No. Since they're legally classified as auto-cycle's, you just need a regular valid drivers license.
Rent a VEO Scooter, Moped or Bike
In March 2022, VEO started offering electric scooters, electric mopeds and electric bikes for rent in Sarasota. You can rent scooters by the minute or bikes for half an hour. This is one of the newest things to do in downtown Sarasota.
Renting an electric scooter or moped is probably the most fun way to explore Sarasota. Especially for locals. Tourists love renting them because it's fun. Locals rent them to explore downtown in a new way. If you don't have a bike, this is your chance to bike across the John Ringling Causeway Bridge.
Little Five Points Park
600 S Orange Ave, Sarasota, FL
Little Five Points Park is a cute little area with a historic fountain and lots of little shops and restaurants. It's a brick paved square with a building that strongly resembles Chicago architecture. We recommend taking a few pictures and enjoying the scenery. It's also known as Burns Court Herald Square, named after Owen Burns.
Selby Five Points Park
1 Central Ave, Sarasota, FL
Selby Five Points Park is a brick paved city park in the heart of downtown Sarasota. It's in the middle of Selby Public Library, Sarasota Opera House and all the downtown restaurants on Main Street. You'll find many events here, especially during the holidays. In December, there's a giant Christmas Tree and beautiful decorations. On New Years Eve, Sarasota does a pineapple drop in the Five Points Park.
Legacy Trail
Legacy Trail runs 18.5 miles from downtown Sarasota to Venice. You can choose to walk, run or bike it. If you don't have a bike, you can always rent a VEO bike (no excuses).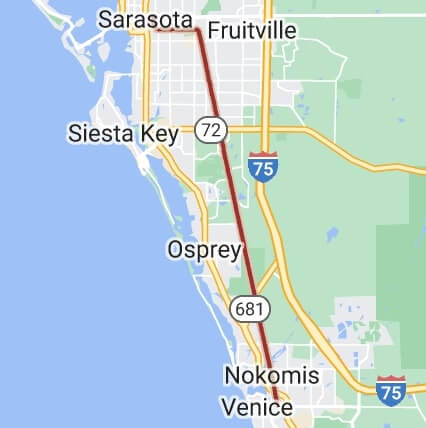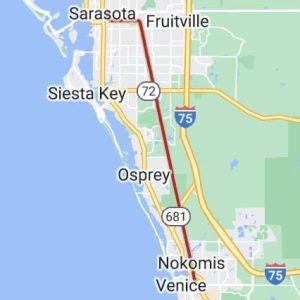 You can start at Fruitville Rd. or Ringling Blvd. right next to Payne Park. The easiest way to find Legacy Trail is outside of Five-O Donuts. It's great if you're looking for free things to do.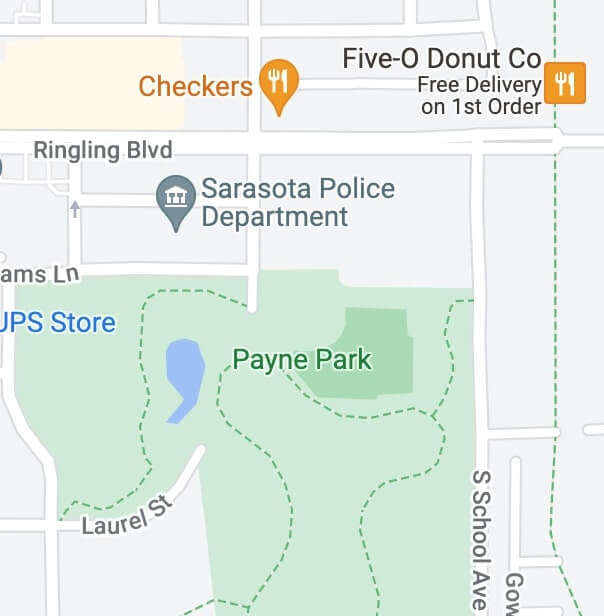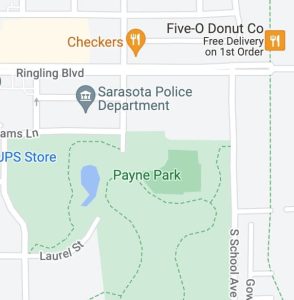 Fun Things to do in Downtown Sarasota [Today]
Looking for fun things to do in downtown Sarasota? We created a shortcut to find activities and places to visit near you!