This is a list of the best restaurants in downtown Sarasota, Florida.
You'll find farm to table, locally sourced seafood, fine dining, foodie heavens and trendy new restaurants.
All in downtown Sarasota.
Not somewhere 10 miles away.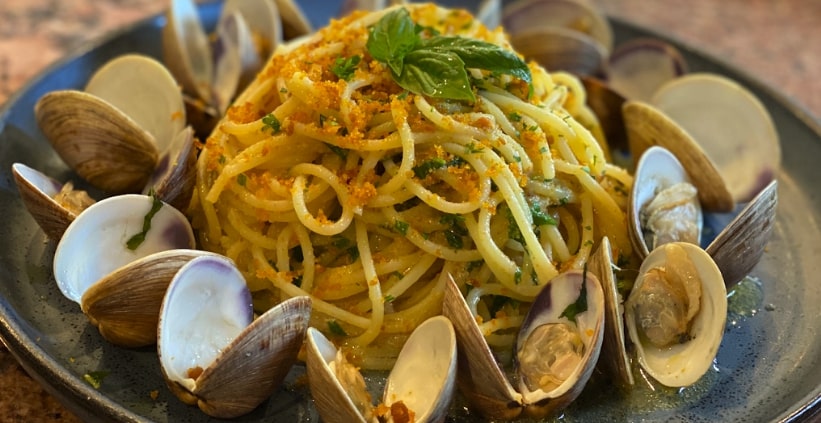 Let's get started.
Here are the best places to dine that we'll talk about: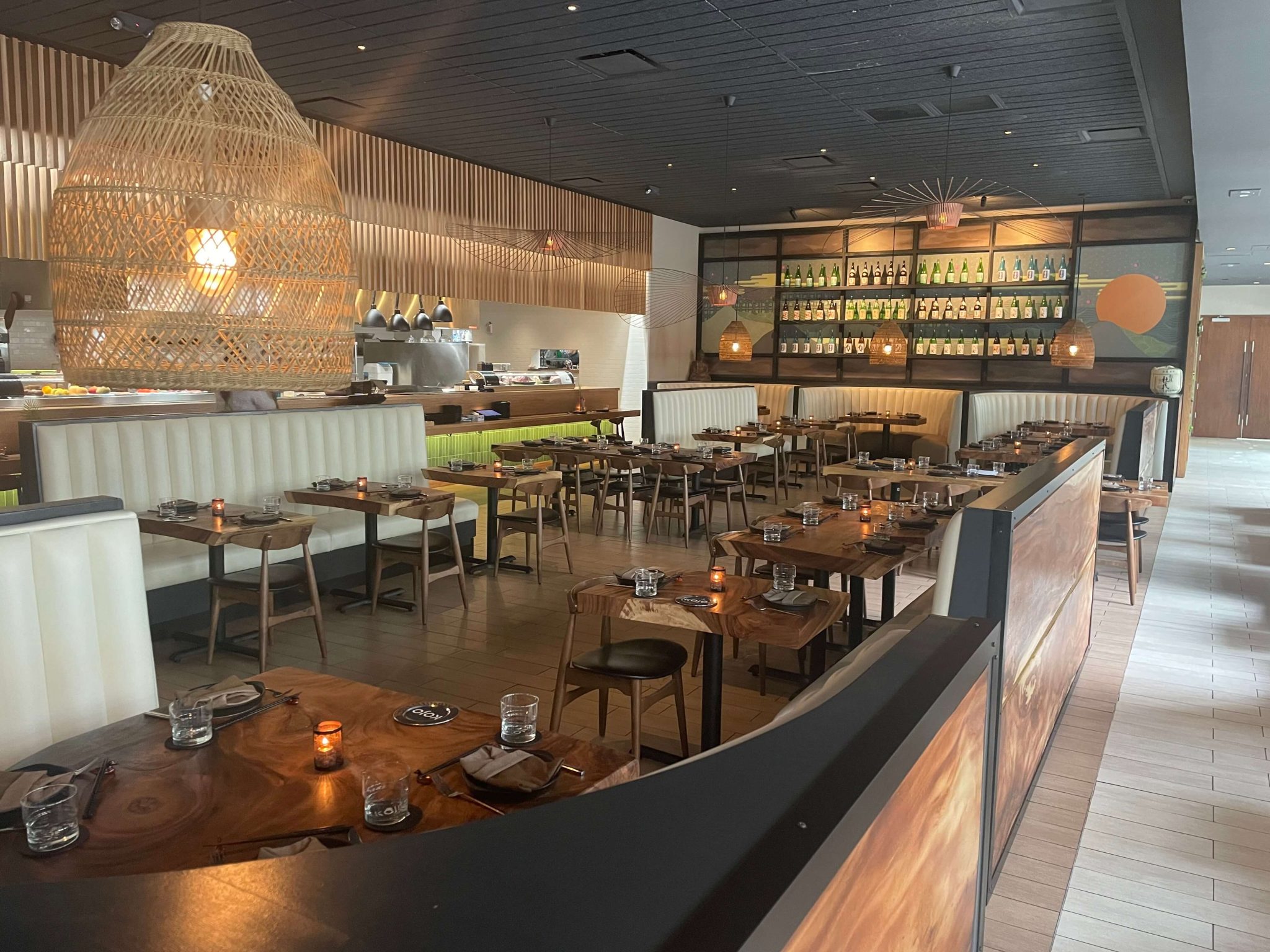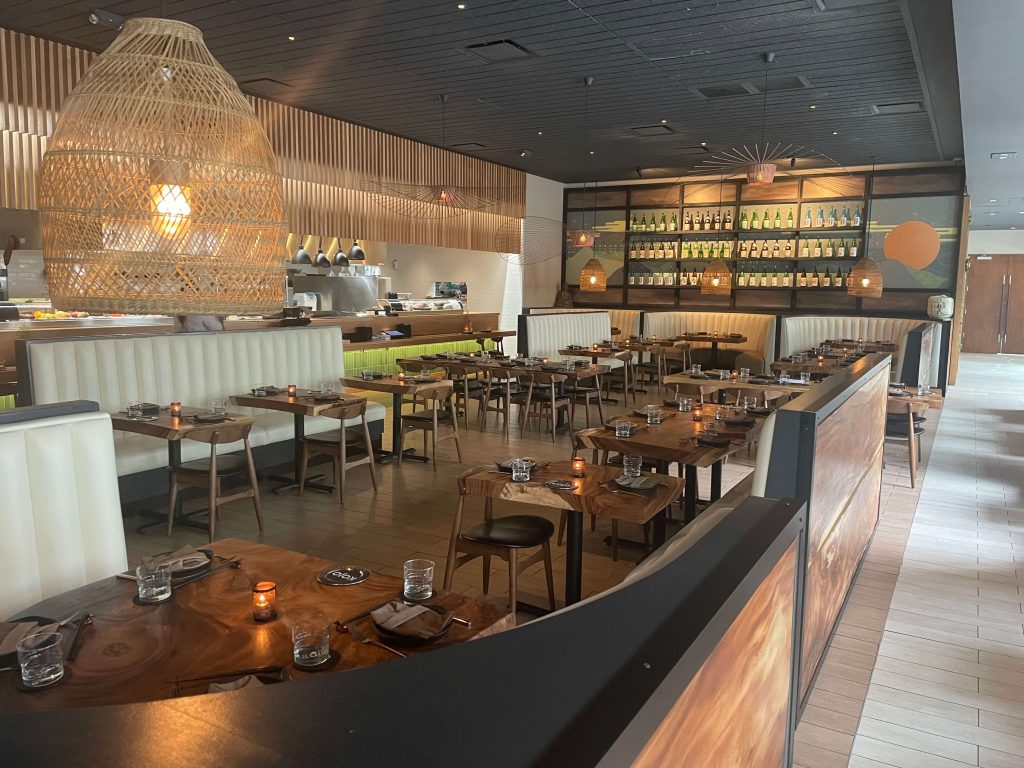 KOJO
1289 N Palm Ave, Sarasota, FL
KOJO just opened in 2021 and it's already one of the best restaurants in Sarasota. They specialize in Asian inspired cuisine, sushi and other Japanese dishes. But, this is not your typical Japanese restaurant.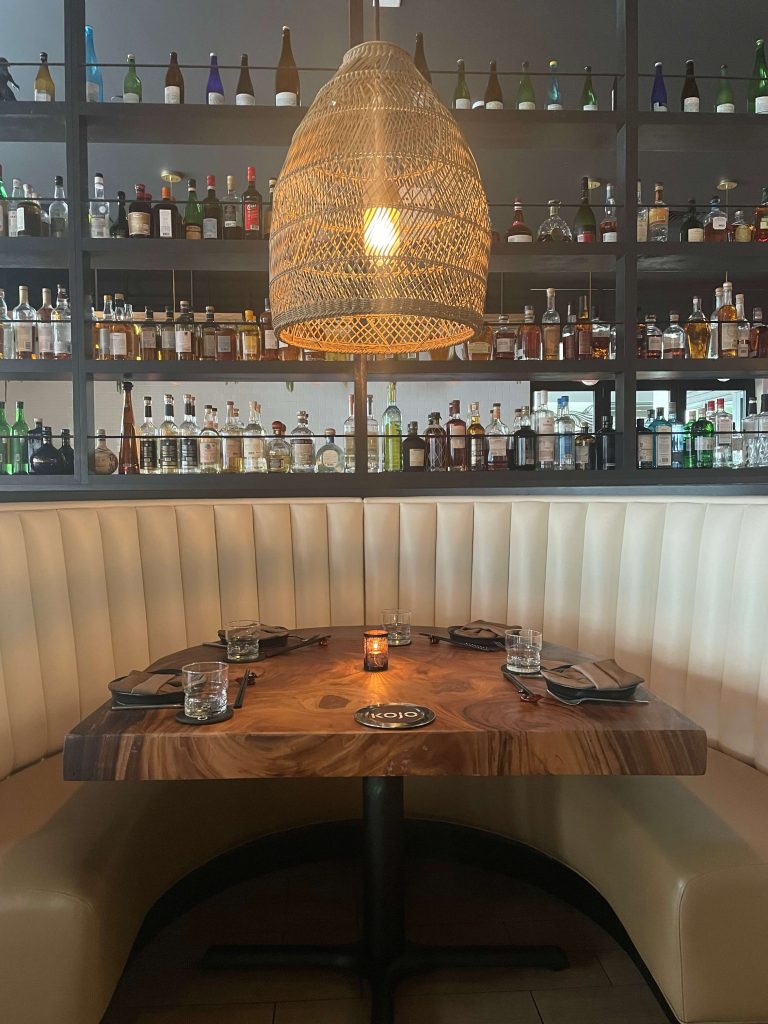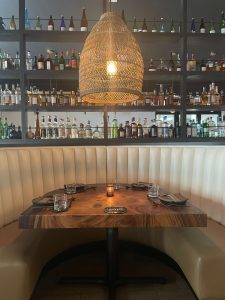 The interior design is a modern hipster's dream. Perfectly polished wooden tables with Instagram friendly wall decor. Luxurious leather booths with Japanese inspired bamboo lights.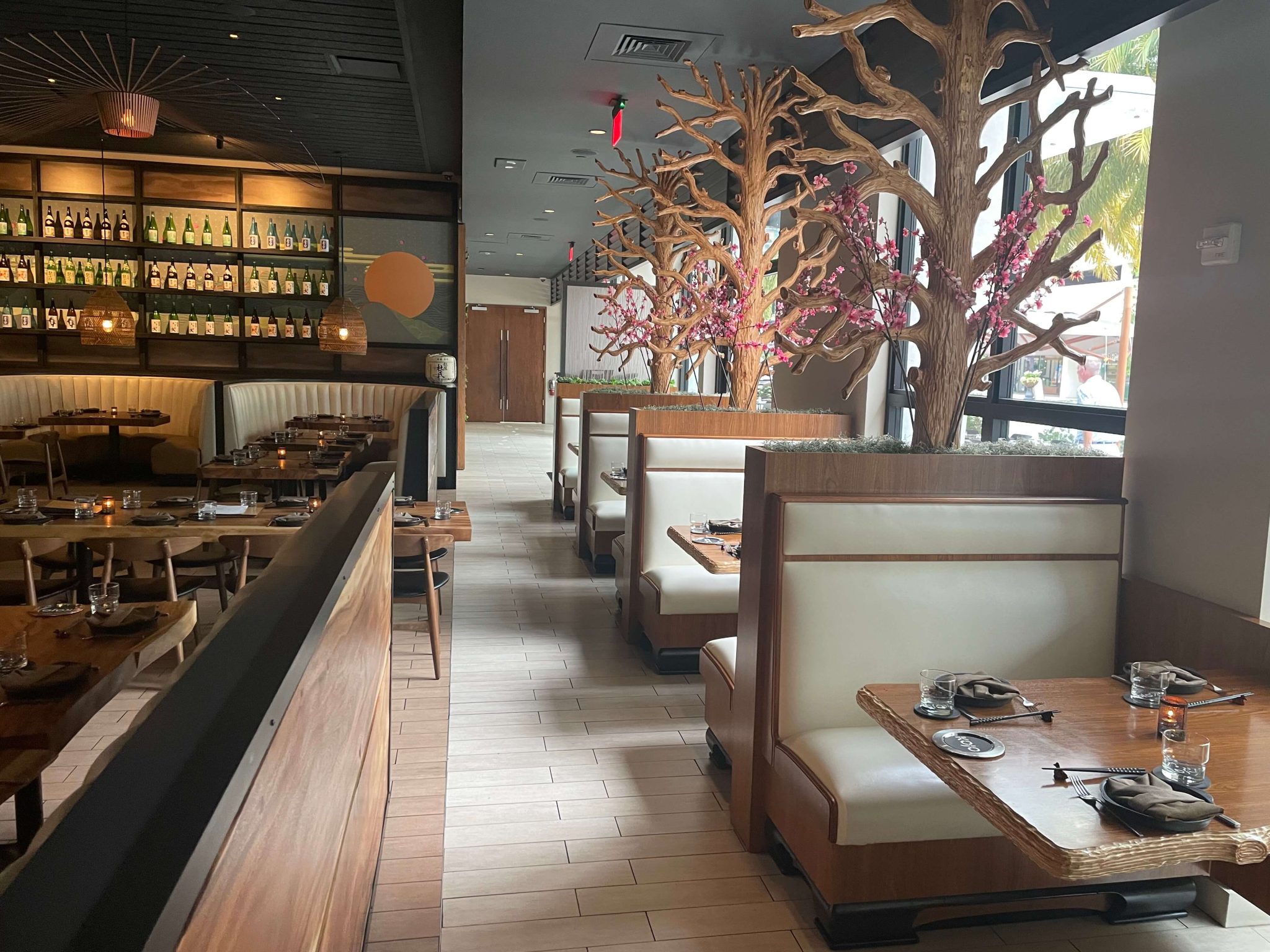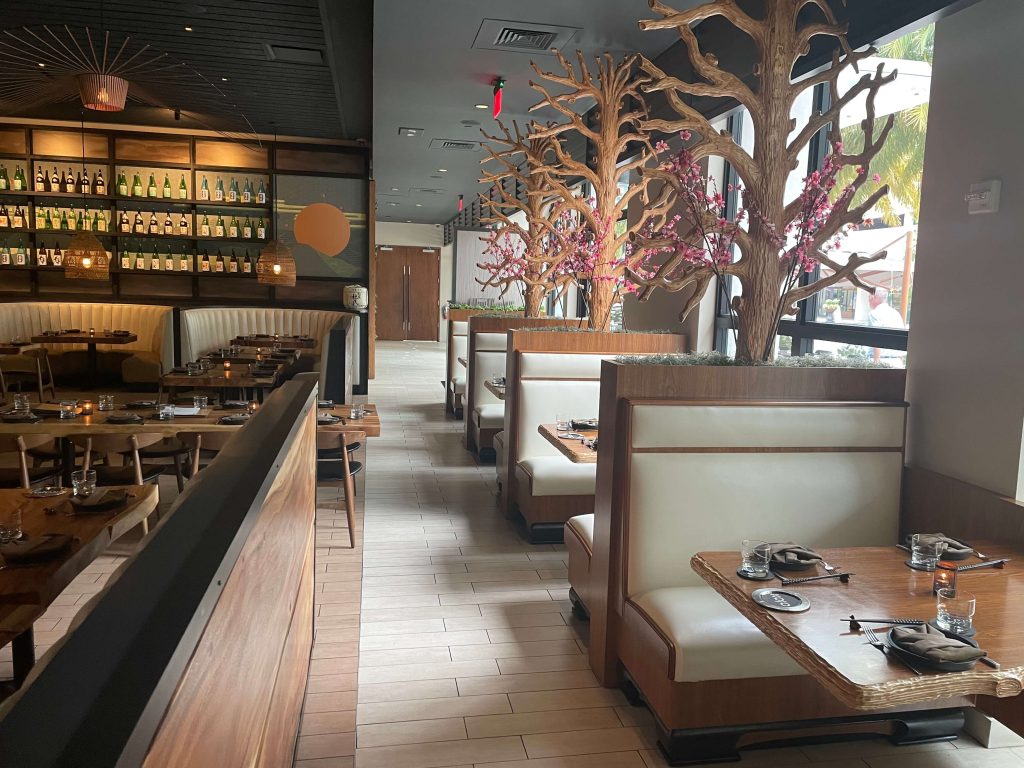 For many locals, it's already the best dinner restaurant. The Kojo restaurant in Sarasota is honestly foodie heaven. Unique dishes with expert-level food presentation. If you're looking for a new upscale restaurant that'll beat all your expectations, make a reservation.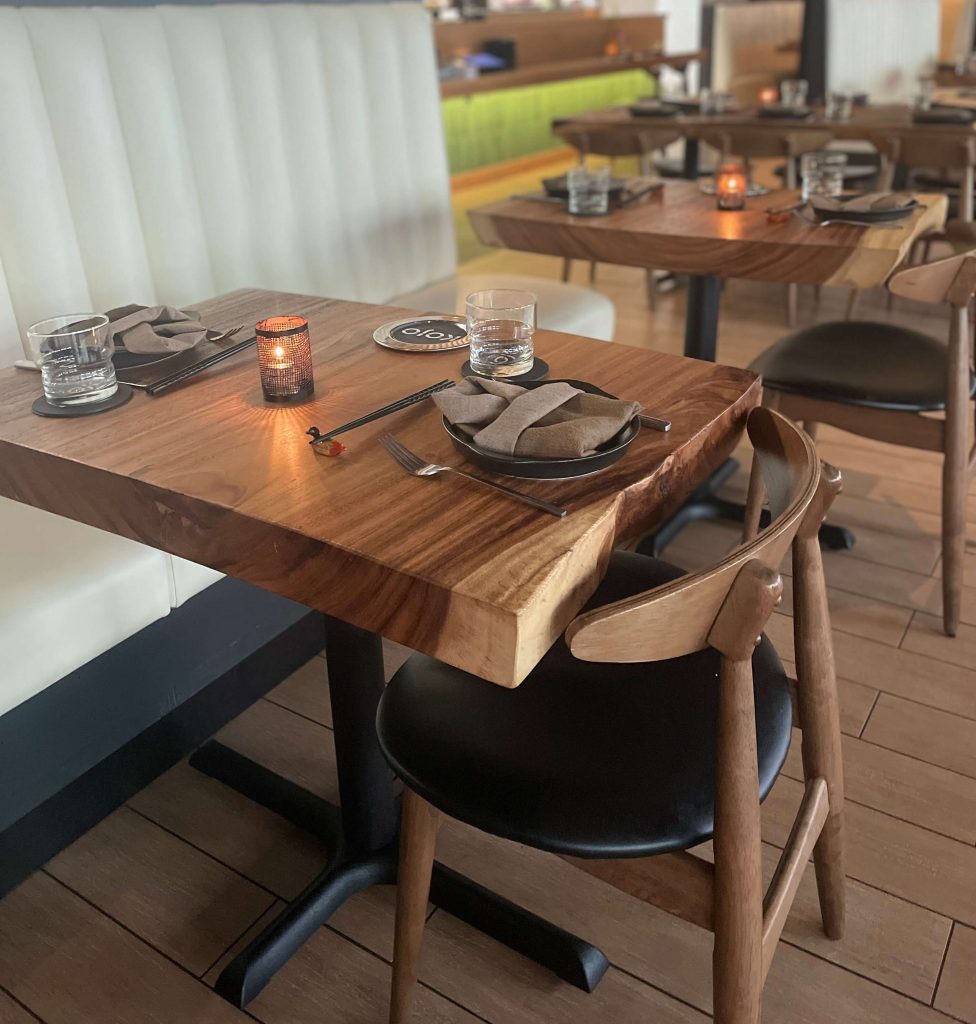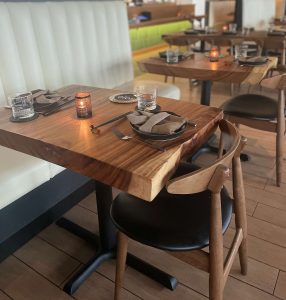 KOJO Sarasota Favorites
Shanghai noodles
Wagyu skirt steak
Spicy tuna nori tacos
Mushroom nori tacos
Pork belly bao buns
Matcha donut holes
Handcrafted cocktails
Selva Downtown Sarasota
1345 Main St, Sarasota, FL
Selva Grill is a Peruvian restaurant that specializes in Latin fusion cuisine. It's like a red dress in a room of black suits. Expect gourmet dishes and impeccable presentations. Not to mention consistent and excellent service.
While it does have a sophisticated atmosphere, it can get loud. This is not one of those downtown restaurants that are "quiet". Come here if you want to feel alive. Considering they have one of the best happy hour menu's in Sarasota, Selva is a no-brainer.
Known for: Ceviche, mirin roasted Chilean sea bass, short rib spring rolls, rack of lamb, lomo saltado, skirt steak and crab cakes.
Indigenous Restaurant
239 S Links Ave, Sarasota, FL
Indigenous is a farm to table romantic restaurant. It focuses on sustainable seafood & locally sourced ingredients. The menu changes almost daily depending on what local seafood and vegetables are in season. They source ingredients from Homestead Hydroponic Farm and other regional farms.
Where Locals Eat
If you're looking for the best restaurants in downtown Sarasota… ask the locals. Locals love Indigenous and everything it stands for. You'll absolutely love this little restaurant in a quiet neighborhood.
Since Chef Steve Phelps is all about sustainability, you want to order local seafood.
Indigenous Popular Dishes
Cobia
Cobia crudo
Parmesan beignets
Wild mushroom bisque
Everglades baked sun shrimp
Owen's Fish Camp
516 Burns Ct #7030, Sarasota, FL
Owen's Fish Camp is one of the best places to eat in downtown Sarasota. It's a casual restaurant in the historic Burns Court neighborhood. When it comes to local seafood and outdoor dining, nothing comes close. Here's why.
Their famous backyard has picnic tables nestled under a Banyan tree originally gifted by Thomas Edison. You'll also find a tire swing and live music (bluegrass). It's safe to say, there are no fish restaurants like it. This is definitely another place where locals eat (takeout only).
Why takeout only? Because they don't take reservations and the wait can be 1-2 hours! However, many times the kitchen is too busy and they don't take to go orders. Yes, it's that popular. It's by far one of the best restaurants in downtown Sarasota for dinner!
Owen's Popular Dishes
Spicy Jambalaya
Low country boil
Grilled red snapper
Bloody Mary oyster shooters
Spicy local collard greens
Owen's cool succotash
Bourbon pecan pie
Duval's Fresh. Local. Seafood.
1435 Main St, Sarasota, FL 34236
Duval's is a modern contemporary seafood restaurant in downtown Sarasota. They pride themselves on having the freshest local seafood in town. Since they buy from local fishermen, expect a constantly rotating menu of fresh fish.
They also work with local farmers to ensure the highest quality ingredients. They offer free delivery in downtown, a free shuttle that takes you to and from Duval's and they even deliver to Lido Key Beach! However you choose to dine, order their fresh catch of the day.
Duval's Popular Dishes
Signature shrimp po' boys
Eggplant rollatini
Lobster bisque
Scallops Rockefeller
Blackened fresh-caught grouper
Blackened triple tail
Seafood bouillabaisse
Bread pudding
Key lime pie
Lila
1576 Main St, Sarasota, FL
Lila specializes in fresh and healthy restaurant food. They use simple ingredients, heart healthy cooking oils, sprouted grains, grass fed meats, organic vegetables… you get the picture. They support local farms, Sarasota based food producers and organic farms in Florida.
"Lila focuses on healthy, organic vegetable centric menu items, many of which are vegan and vegetarian. Our meat and fish items are grass fed, sustainable and Wild" – Lila SRQ
If you're looking for the best vegan restaurants in downtown Sarasota try Lila. Nothing comes close. Like their menu options, the atmosphere is clean, hip and trendy.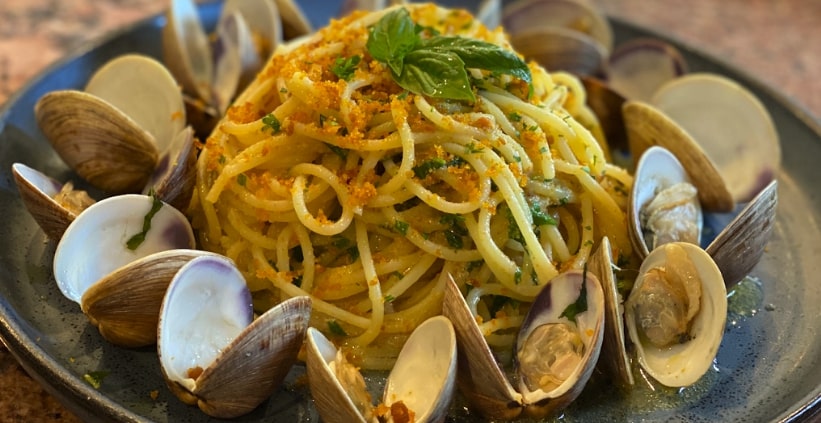 Mediterraneo
1970 Main St, Sarasota, FL
When it comes to the best Italian restaurants in downtown Sarasota, Mediterraneo clearly stands out. Since it opened in 1996, it almost always made the lists of top rated restaurants. And they have excellent reviews to back it up.
The atmosphere is pleasant, food presentation is beautiful and the service is superb. If you're in the mood for some traditional Italian dishes with a modern twist, give it a try.
Mediterraneo Famous Dishes
Cotoletta di vitello alla milanese con pomodorini e rucola
Tagliata di Manzo con Salsa al Gorgonzola
Boca Sarasota
19 S Lemon Ave, Sarasota, FL
Boca Kitchen is a farm to table restaurant in downtown Sarasota. Known as a trendy eatery with the best happy hour specials and Sunday brunch. Ask any young person and that's the first place they'll tell you to go.
It screams West coast with its industrial style atmosphere. It's got big city vibes, vertical farming wall decor and an awesome menu items with fresh ingredients. Not to mention their signature handcrafted cocktails. Hence it's always rated among the best restaurants and bars in Sarasota.
Expect it to be lively, loud and almost always busy. But they are one of the best breakfast spots on Sundays.
Here's what to get…
Fried green tomatoes
Grandma's flatbreads
Brie and apple flatbreads
Skirt steak
Sweet potato gnocchi
Pink shrimp & grits
Sambuca P.E.I. mussels
1592 | Wood Fired Kitchen & Cocktails
1592 Main St, Sarasota, FL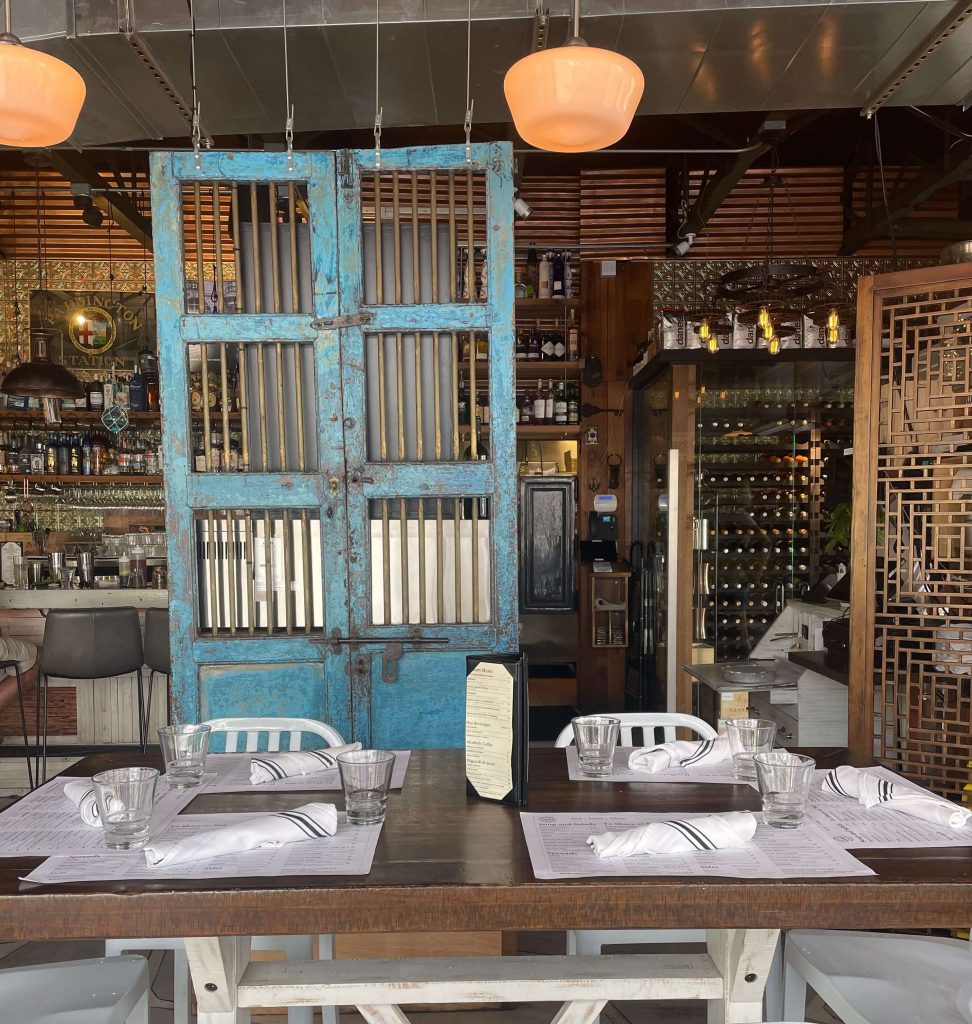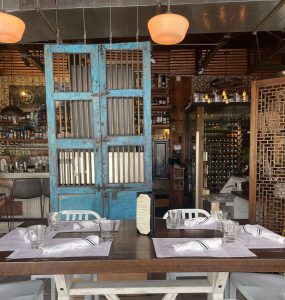 1592 Wood Fired Kitchen is a modern Mediterranean restaurant that cooks everything on a wood fired grill. It has a great happy hour menu and is by far the best lunch restaurant in downtown Sarasota. Here's why you should try their greek food…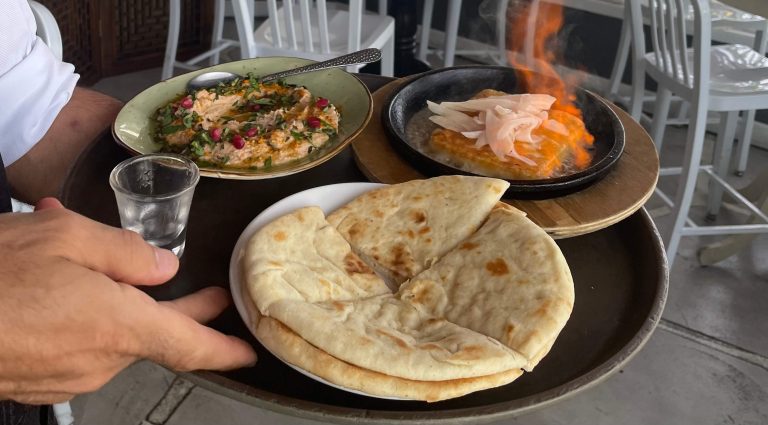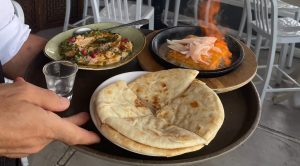 They strive to create new "eclectic combinations of flavors" using traditional Mediterranean dishes. It's also a fairly new restaurant since its opening in 2019. Since it is very popular among the locals, you should consider making online reservations before coming.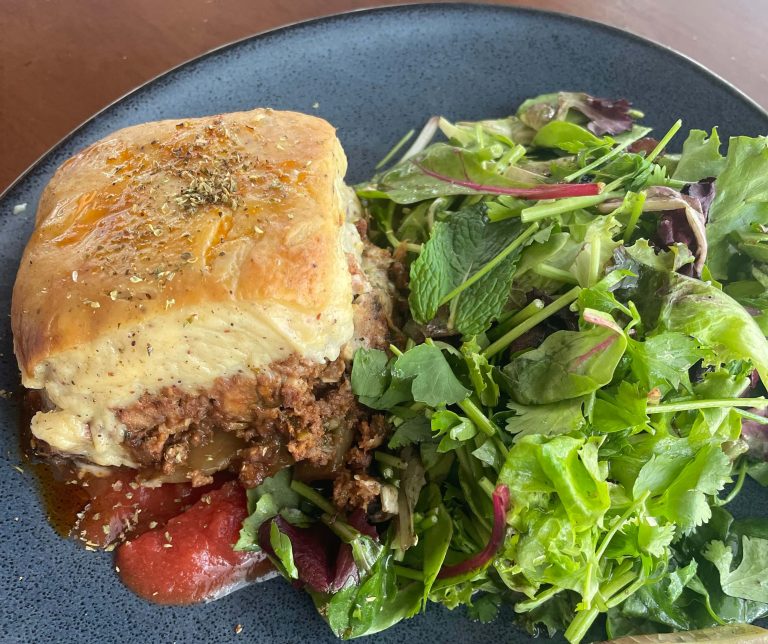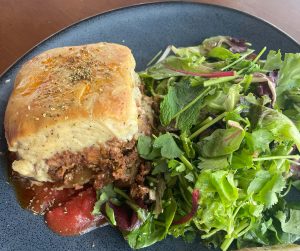 1592 Restaurant Favorites
Saganaki
Baba ghanoush
Fried zucchini beignets
Moussaka
Grilled octopus
Baklava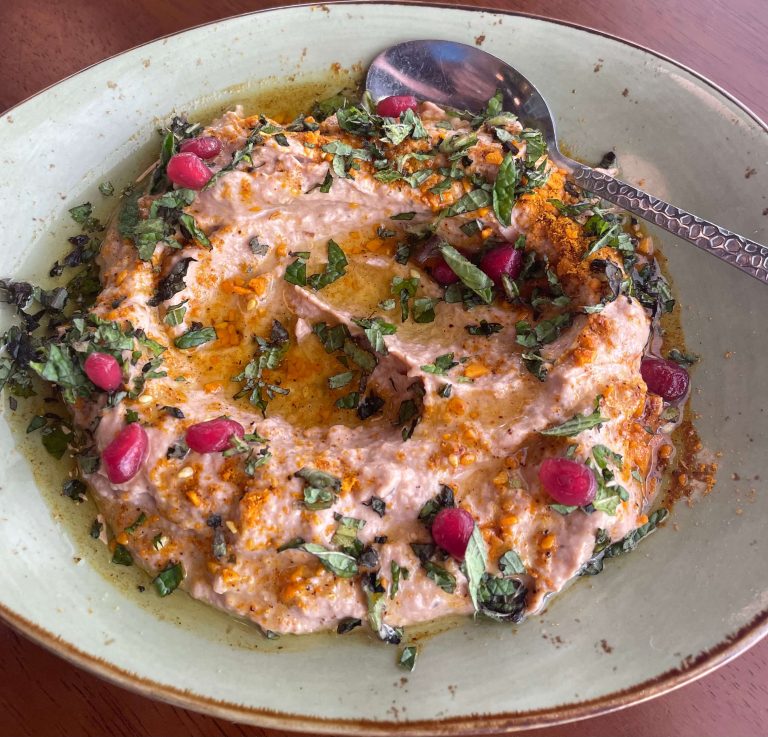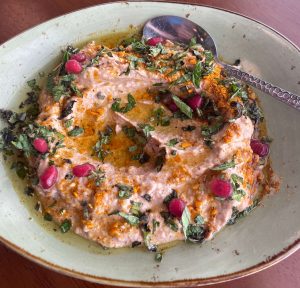 Caragiulo's Italian American
69 S Palm Ave, Sarasota, FL
Caragiulo's is an Italian restaurant in downtown Sarasota. It's got history and is a great place for Italian food. It's got all the traditional Italian dishes, pizza and award winning pasta. If you're in the mood for some carbs, this is the best place to eat.
We would highly recommend trying chicken parmigiana, tortelloni a la vodka, veal piccata and spaghetti with meatballs.
MADE Restaurant
1990 Main St #112, Sarasota, FL
MADE is known as the best place for brunch in downtown Sarasota. Specifically their award winning Sunday brunch menu. They're a modern and healthier twist on American comfort food. Excellent food presentation, reasonable prices and high quality ingredients.
Some of their locally sourced ingredients are from Worden Farms, Kinsey Produce, Chef's Choice and Dakin Dairy. Considering they're one of the best lunch restaurants on Main Street, make a reservation. You'll easily find free parking in the Ringling parking garage right behind the restaurant or right on Main St. (if you're lucky).
MADE Menu Favorites
Double dipped fried chicken
Smoked pork shoulder mac & cheese
MADE burger
Brunch burger with billionaire bacon
Green fried tomatoes
Pan fried corn bread
Disco fries
Bloody Mary (best drink)
La Mucca Ballerina
1668 Main St, Sarasota, FL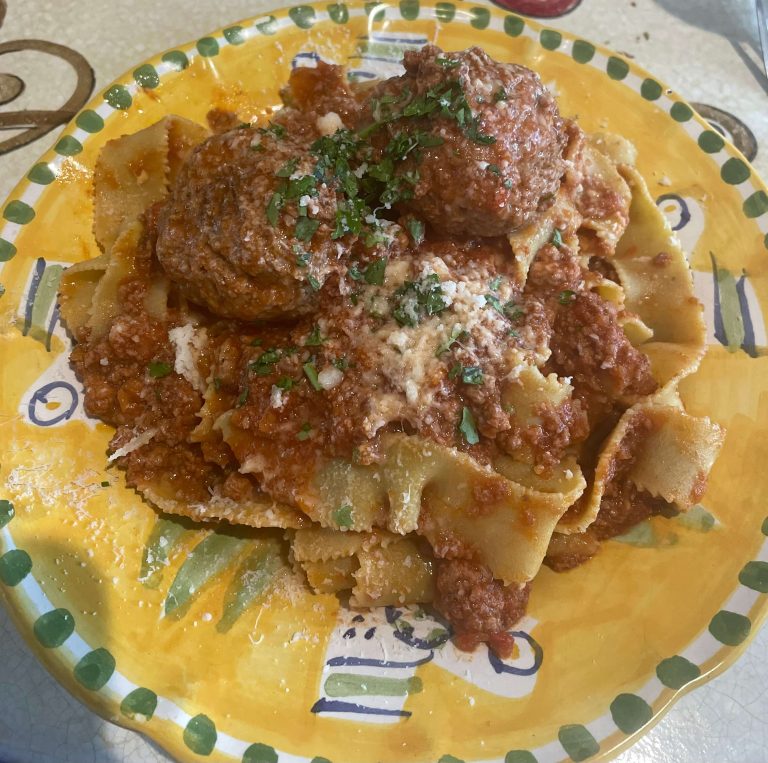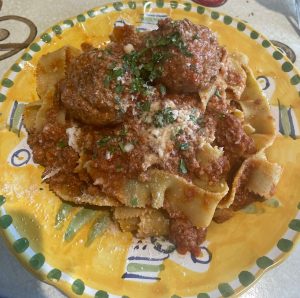 La Mucca Ballerina is a casual and authentic Italian restaurant. They specialize in Italian comfort food. It's a little cozy downtown restaurant with a true Italian atmosphere.
Other than Italian dishes, you'll also find Italian plates and Italian themed wall decor. Definitely one of the best restaurants for lunch if you're looking for a quick bite to eat.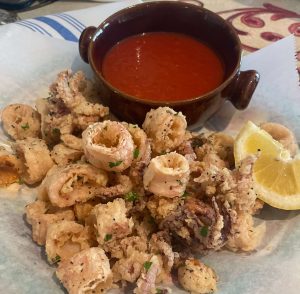 La Mucca Ballerina Dinner
Calamari fritti
Ragu bolognese with meatballs
Eggplant parmigiana
Vongole
Tiramisu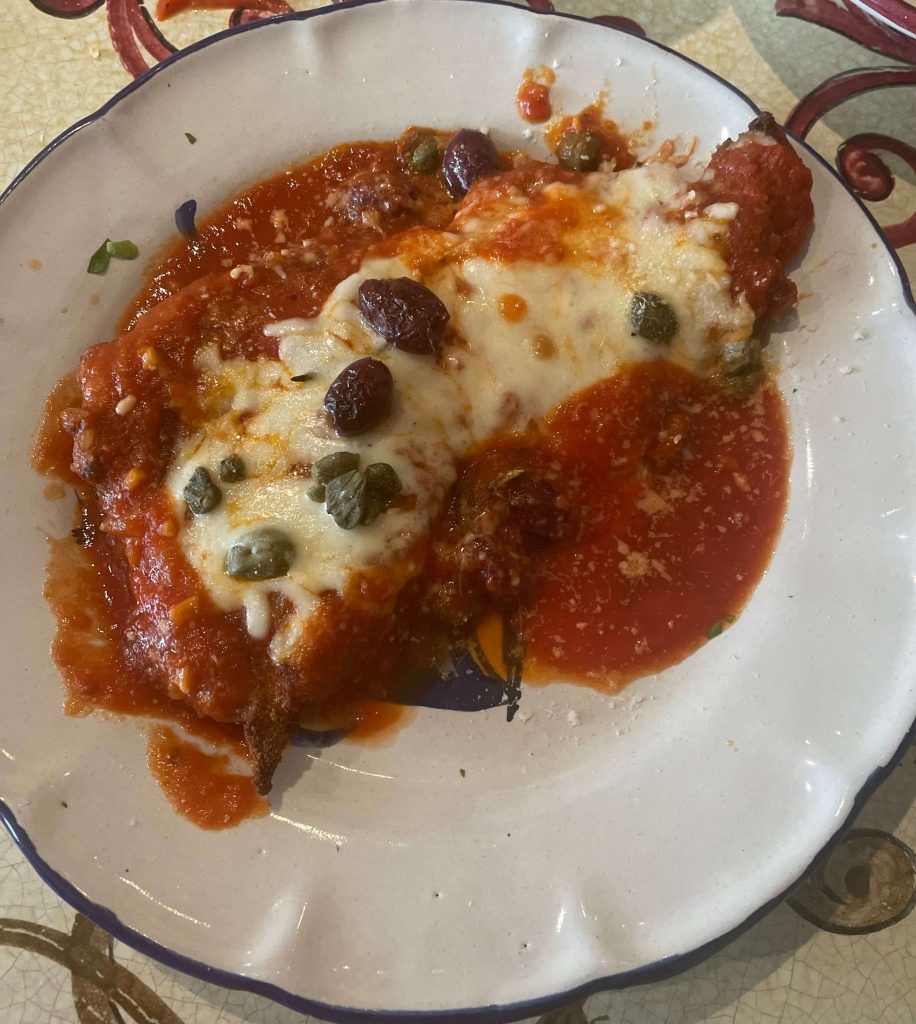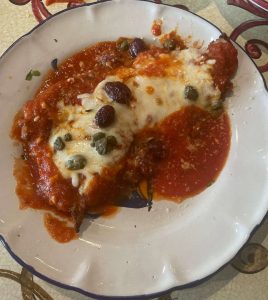 After dinner, try La Mucca Ballerina's famous tiramisu!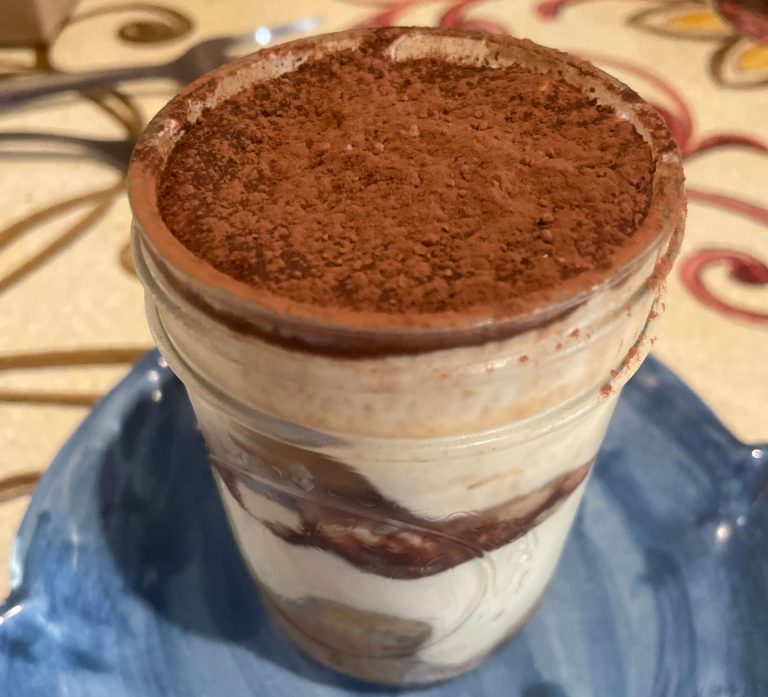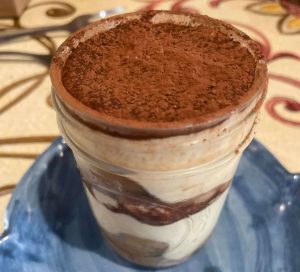 Bijou Garden Café
1287 1st St, Sarasota, FL
The Bijou Cafe is one the best restaurants in downtown Sarasota for fine dining. It's an upscale restaurant that specializes in French inspired cuisine. Expect your food to be perfectly prepared with beautiful presentation.
If you're looking to go somewhere for a special occasion, this is an excellent choice. You should also considering dining here if you're going to the Sarasota Opera House, since it is within 1 minute walking distance.
It's been part of Sarasota's historic scene for over 35 years. However, Bijou was sold in 2021 to the Realm Restaurant Group (who own Sage), so hopefully they will maintain quality.
Bijou's Best Dishes
Shrimp Piri Piri
Herb-Roasted Rack of Lamb
Duck Confit
Sage
1216 1st St, Sarasota, FL
Sage is an upscale fine dining restaurant in Sarasota. It's an excellent restaurant for special occasions, date night or even an engagement. Expect high end decor, beautiful table settings, eclectic flavor combinations and a very sophisticated atmosphere.
While the food and atmosphere is exceptional, the service is not. We experienced extremely slow service and pretentious waiters. People have complained on TripAdvisor, Yelp and Google reviews, but they haven't addressed the problem.
They also have one of the best rooftop bars, so make sure to order a drink there. It easily makes our list of downtown Sarasota best restaurants, but they need to fix the slow service.
MeLange
1568 Main St, Sarasota, FL
The MeLange Restaurant in Sarasota offers the most unique dining experience. They specialize in eclectic dining, so expect new flavors that'll spike even the most overstimulated taste buds. Truly foodie heaven. The inside has clean cut contemporary design with white backsplash tiling and art decor. When you're looking for explosive flavors, think of MeLange.
MeLange Best Dishes
Rabbit tacos with curry sauce and mango
Crispy duck spring rolls
Duck brie crepes
Beef short ribs
Ama La Vita
1551 Main St, Sarasota, FL
Ama La Vita is a small family owned cozy Italian restaurant. They don't advertise, they're extremely personal, and family oriented. They closed the entire restaurant for over a week for their daughters wedding. Danny and Tricia (owners) are warm, pleasant, polite and their food reflects that.
This is truly a hidden gem right on Main Street. You must try the rice balls, eggplant parmesan bites and Cacio E Pepe. For dessert, don't leave without trying Tricia's coconut cake. You won't regret it. They're also one of the newest restaurants in Sarasota considering they opened in 2020.
State Street Eating House + Cocktails
1533 State St, Sarasota, FL
State Street is a fun, social and creative restaurant with one of the best bars in Sarasota. It has a sophisticated intimate atmosphere with modern industrial vibes. Dining tables are comfortably spaced out with optional privacy curtains from the bar area.
We recommend sweet potato ricotta gnocchi, the cheese and charcuterie board and the catch of the day. Specifically their delicious grouper or snapper. Don't forget to order a craft cocktail from their highly trained and knowledge bartenders.
Hyde Park Prime Steakhouse
35 S Lemon Ave, Sarasota, FL
Hyde Park is an upscale steakhouse that's great for special occasions, weddings or for an anniversary. It's consistent, offers steak cooked to perfection, complimentary valet parking and is great for groups. Not to mention it has an extensive wine list and one of the best happy hour menu's in Sarasota.
Hyde Park Best Dishes
Twin petite fillet mignon
Dry aged ribeye or chopped steak
Lobster mac and cheese
You'll find Hyde Park restaurants in Michigan, Indiana, Ohio and Daytona Beach, Florida.
Siegfried's Restaurant
1869 Fruitville Rd, Sarasota, FL
Siegfried's is a casual German restaurant in Sarasota with an outdoor beer garden. It would be wrong, possibly borderline illegal to come here and not order some German beer.
You don't have to commit to a das boot, but at least order a Bitburger, Hofbrau or Hefeweizen draft beer. They have an excellent selection of imported draft beers, you can't go wrong. If you're looking for the best restaurants in downtown Sarasota with excellent German food, this is it.
Siegfried's Menu Favorites
Wiener veal schnitzel
Rheinischer sauerbraten
German pork schnitzel
Red cabbage
Cucumber salad
Marina Jacks
2 Marina Plaza, Sarasota, FL
Marina Jacks is one of the top rated restaurants on the water. The best restaurants in downtown Sarasota usually have exceptional food, service and atmosphere. Marina Jacks takes it to the next level.
Their Blue Sunshine Patio offers casual outdoor dining right by the harbour. The second floor dining room is more formal, but doesn't have a dress code. You'll also find Deep Six Lounge, a piano bar on the first floor with live music.
Since they are a popular waterfront restaurant, we recommend making a reservation beforehand.
Flirt Sushi Lounge
1296 1st St, Sarasota, FL
Flirt Sushi Lounge is one of the newest restaurants in Sarasota that opened in 2022.
If you love sushi restaurants, you'll love this upscale, trendy and super romantic restaurant. The food presentation is out of this world. The inside is creative, fun and very modern. Makes you feel like you're in Miami with its big city vibes. The atmosphere is lively and very social.
In time, it'll easily make the top 10 restaurants in Sarasota. If not the top 5. But since it is a new restaurant, we have to give it more time. If you're looking for new downtown Sarasota restaurants, check them out!
The Flirt Sushi Lounge outdoor patio will influence the future of nightlife in Sarasota. Make sure to stop by and order a crafted cocktail to see why.
Mattison's City Grille
1 N Lemon Ave, Sarasota, FL
Mattison's City Grille is one of the most popular restaurants in downtown Sarasota. If you've ever been to the Sarasota Farmers Market, you simply can't miss it. It's always busy and there's always something going on. It feels like those sidewalk cafes with outdoor dining in Europe.
They have the best happy hour specials in Sarasota. They also have live music or jazz music playing in the background. You'll see people dancing, having fun and being social.
The Bodhi Tree Cafe
1938 Adams Ln, Sarasota, FL
The Bodhi Tree Cafe is a super cute restaurant in a quiet neighborhood that's great for dinner. You'll find many healthy Mediterranean and Italian dishes. It has a relaxing atmosphere and peaceful ambience. If you're looking for a vegan restaurant or a vegetarian restaurant, you'll love their Vegan & Vegetarian menu.
Bodhi Cafe Favorites
Eggplant parmigiana
Homemade gnocchi
Tiramisu
Circo
1435 2nd St, Sarasota, FL
Circo is a casual Mexican restaurant that specializes in Tex-Mex cuisine. If you're looking for the best taco restaurant in downtown Sarasota for Taco Tuesday's, this is it! They offer the best happy hour menu and buy 1 get 1 free tacos on Taco Tuesday's. This is a great spot for really good cheap food downtown.
They have almost perfect reviews on TripAdvisor, Yelp and Google. Here's why.
The atmosphere is fun and interior design is very cool! They have great music, excellent tacos and amazing margaritas. There's also different seating options depending on who you're coming with and how you feel. You can order with the waiter or by phone right at your table.
You can even pay the check with your phone and not have to wait for the waiter!
Clasico Italian Chophouse
1341 Main St, Sarasota, FL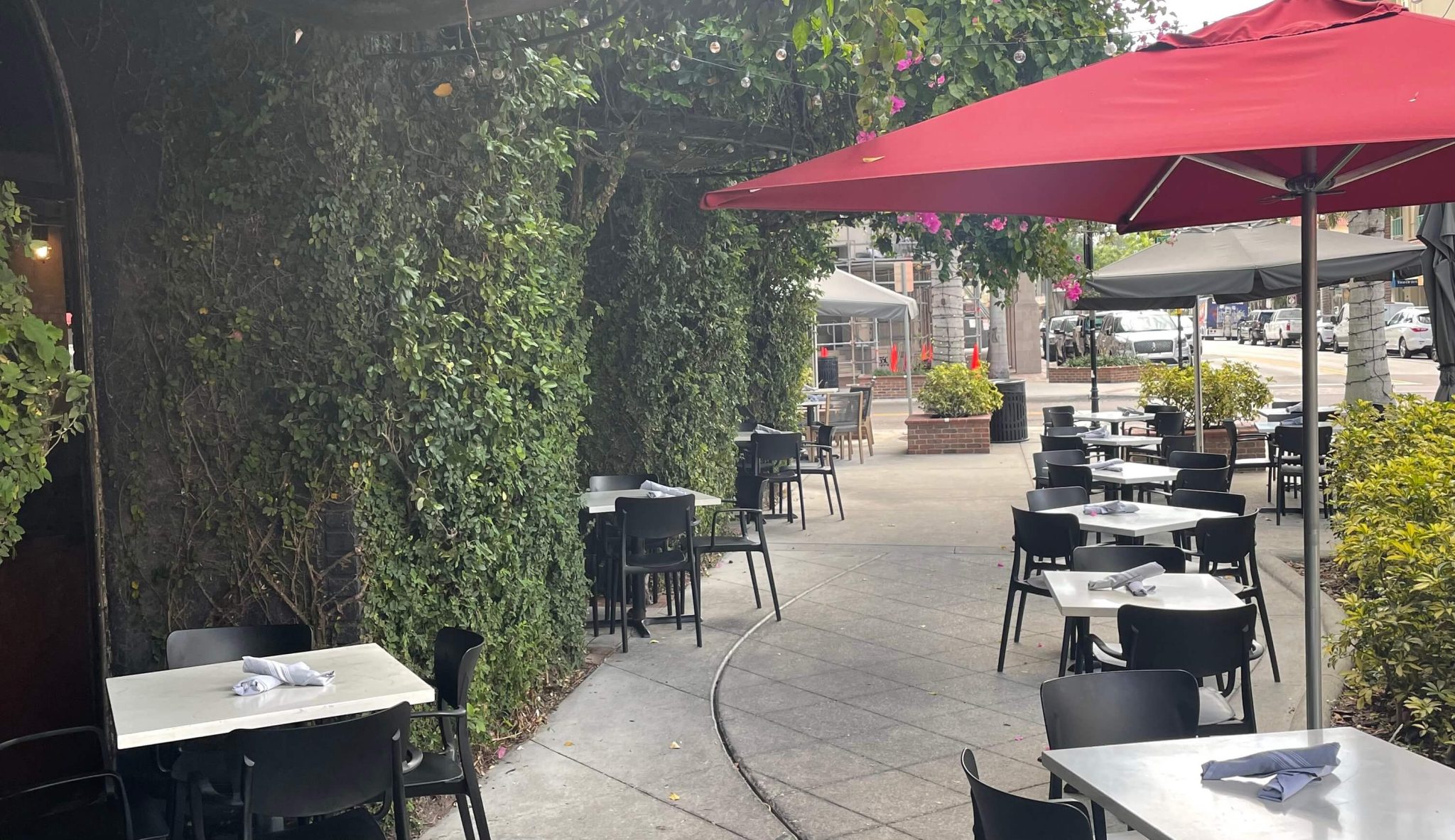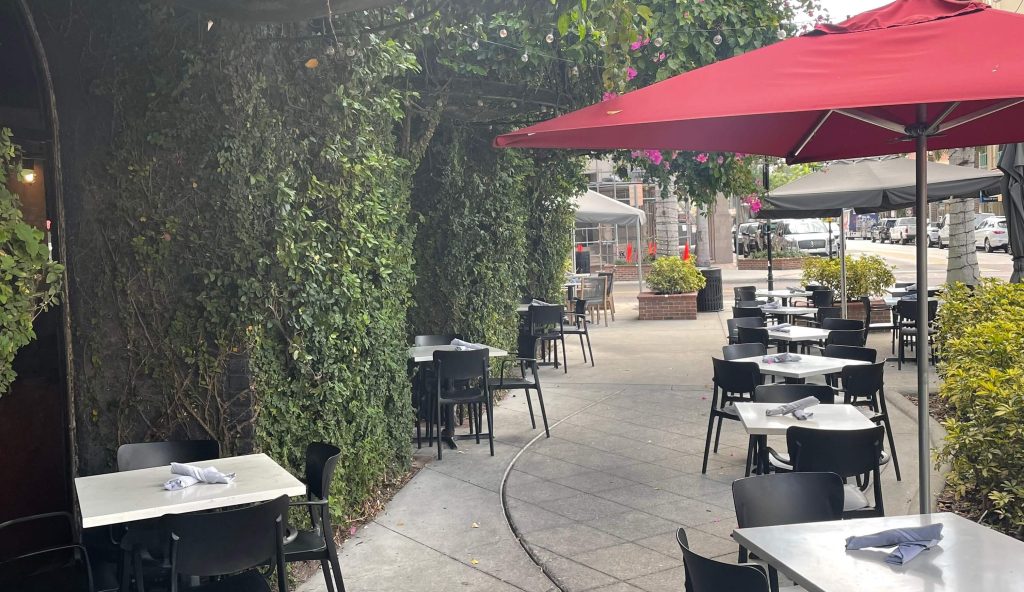 Clasico Italian Chophouse has the best outdoor dining right on Main Street. If you're looking for the best restaurants in downtown Sarasota with outdoor seating, nothing comes close. Here's why:
They have these unique "pockets" that give you a sense of privacy even though you're dining outside. Imagine dining tables with perfect color harmony. Nestled under greenery that's grows around arched windows.
The inside seating was just renovated, so we understand if you sit indoors. You'll find modern solid wooden tables with comfortable leather booth seats. It's got hip industrial style vibes with romantic lighting.
Best Food at Clasico
Meatball appetizer
Bucatini with meatballs
Fish tacos
Margherita pizza
Mouthwatering donuts
Clasico also made our list of the best pizza in Sarasota!
Brick's Smoked Meats
1528 State St, Sarasota, FL
Brick's Smoked Meats is the best barbecue restaurant in downtown Sarasota. If you're looking for brunch places near Sarasota Farmers Market, this is it. You can dine in or order takeout which is usually very fast. They have great reviews and amazing happy hour specials. Their brisket will literally melt in your mouth.
Bricks BBQ Favorites
Bacon burnt ends tacos
USDA prime brisket
Pimento mac n cheese
Corn muffins
Roasted brussel sprouts
Drunken Poet Cafe
1572 Main St, Sarasota, FL
Drunken Poet Cafe is one of the best Thai restaurants in Sarasota. It's a great place to get some chicken pad Thai, sushi and perfectly cooked crispy duck. If you're looking for interesting restaurants with great reviews, this is an excellent choice.
The greeter at the door is a bit rude and the service can sometimes be slow. If you can get past this, they have excellent tasting sushi. We would highly recommend the lobster roll and sexy woman roll. They also offer delivery.
Map of Downtown Sarasota Restaurants
We created a map of the downtown Sarasota restaurants near your location.