This is a list of the best Lakewood Ranch restaurants.
Reviewed by seasoned local foodies.
Ranked by locally sourced ingredients, food quality, service, atmosphere and consistency.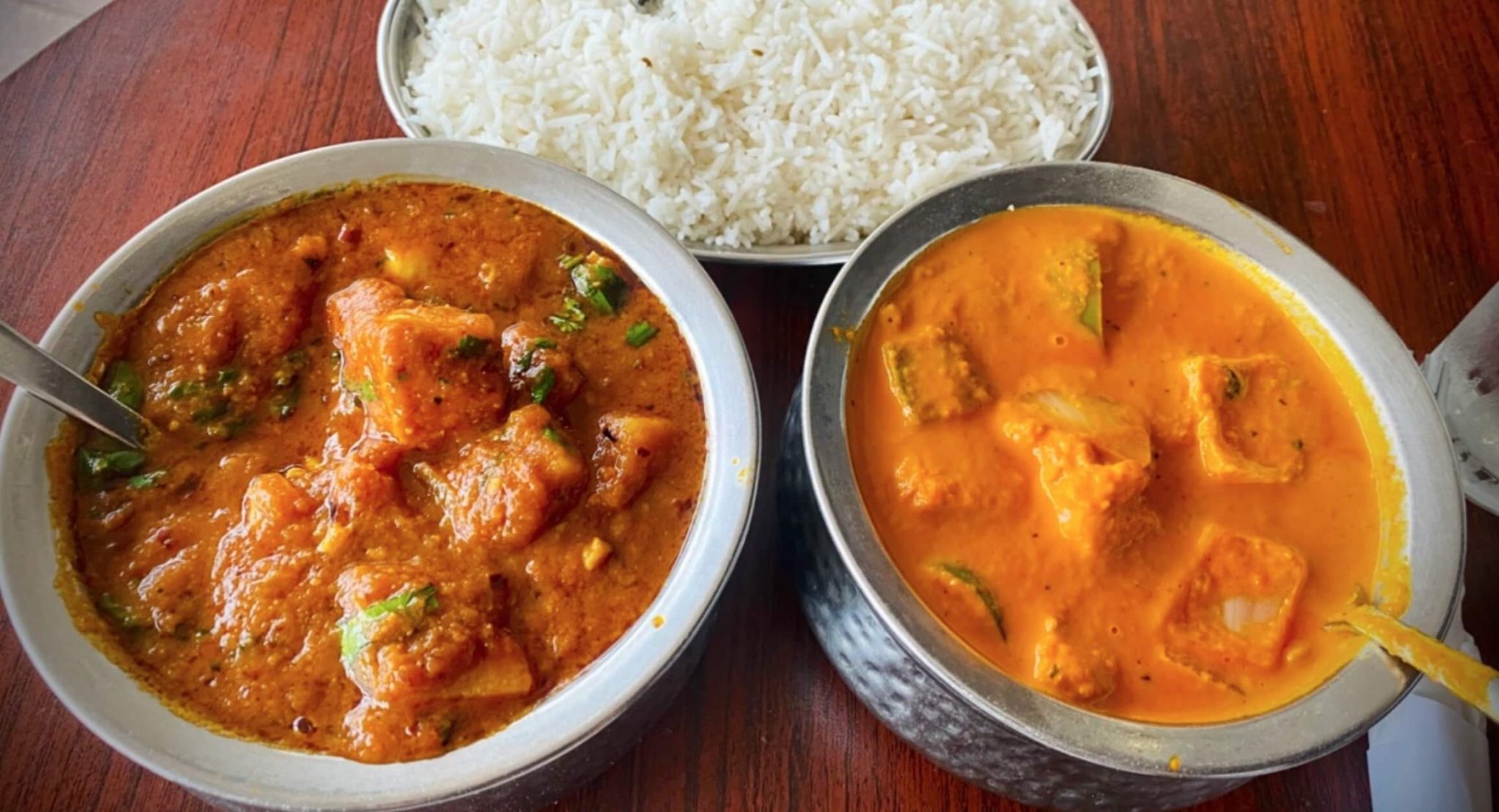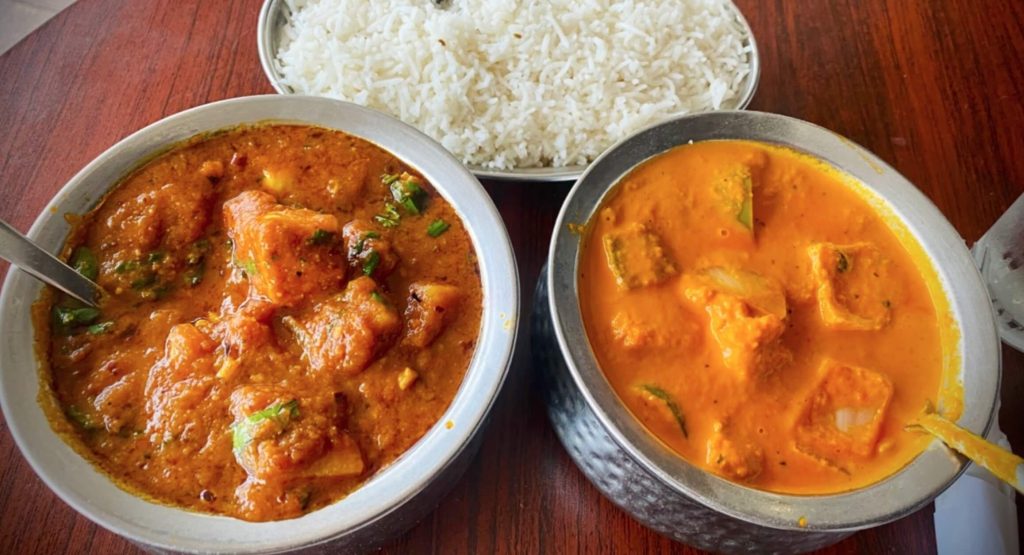 Located in LWR. Not Sarasota.
Let's get started.
Here are the best restaurants in Lakewood Ranch to have a memorable dining experience with great food and excellent service.
The Granary
2547 Lakewood Ranch Blvd, Lakewood Ranch, FL 34211
The Granary is a trendy breakfast restaurant in Lakewood Ranch. Local foodies swear by their brunch. It's usually fairly busy, so expect a decent wait.
The food is consistent and service is excellent. If you love breakfast skillets and mimosas, this place is for you.
What to get: Lobster eggs benedict, monte cristo sandwich and meat skillet.
Station 400 Lakewood Ranch
8215 Lakewood Main St, Lakewood Ranch, FL 34202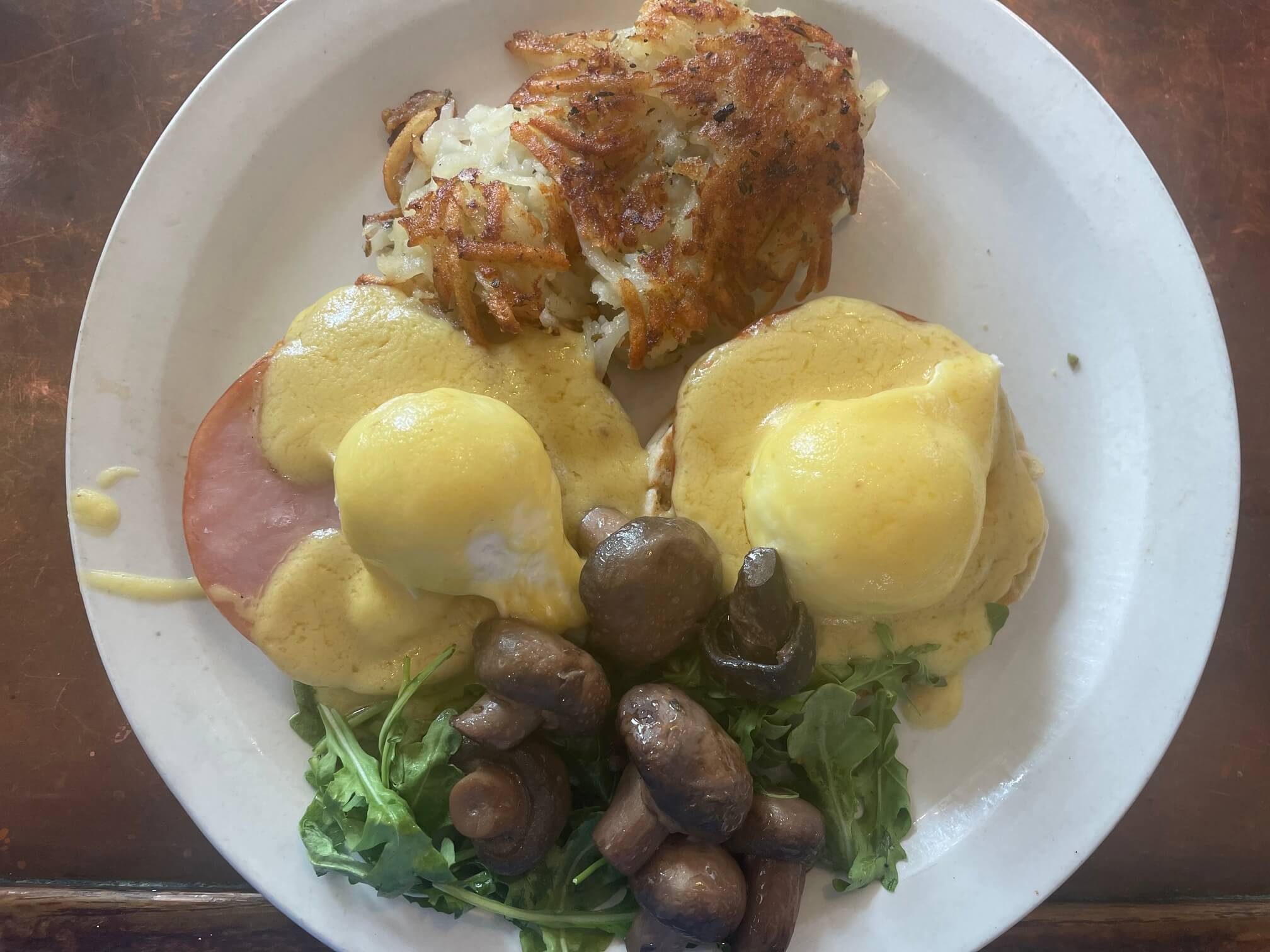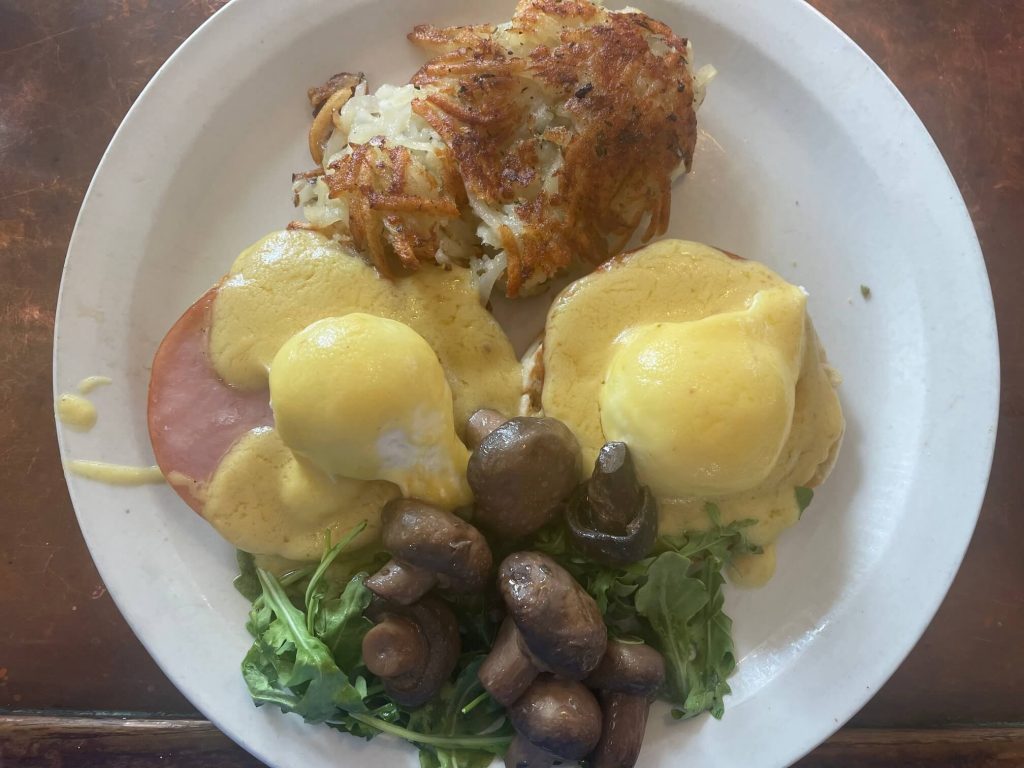 Station 400 is one of the most popular restaurants to grab breakfast amongst locals. They've made almost every list of best breakfast restaurants in Sarasota. Their Lakewood Ranch location is no different.
Service is consistent, they use fresh ingredients and the food tastes delicious. It's absolutely a great spot to start your day.
Lucky Pelican
6239 Lake Osprey Dr, Sarasota, FL 34240
Lucky Pelican is Lakewood Ranch's top rated seafood restaurant. From generous platters of perfectly grilled or fried fish and shellfish to artfully chopped salads and sides, the choices seem endless. Expertly prepared food, fantastic service and incredible drinks.
Step inside to discover a raw bar that's the talk of the town. Featuring the freshest and largest selection of fish in LWR. They offer separate kid-friendly lunch and dinner menu's and their patio is dog-friendly.
We highly recommend the seafood platters, glazed sea bass, blackened Snapper and scallop salad. Expect a 15-30 minute wait for a table.
KORE Steakhouse
1561 Lakefront Dr #111, Sarasota, FL 34240
One would be remiss to travel to Lakewood Ranch and not try KORE Steakhouse. KORE offers more than just a stellar cut of meat, it offers a truly authentic and upscale Korean barbecue experience. Enjoy elevated quality of meat and fresh traditional Korean ingredients.
The smokeless grill on every table offers a fun and custom approach to preparing your own meat and seafood. The hard crafted cocktails are generously poured and made fresh from scratch. Service is excellent and even on a busy night is consistently spot on. We especially enjoyed the sauces, sides, and garnishes served with your choice of protein.
The flavors were rich and unique to an area that previously had very few out-of-the-box options. Lakewood Ranch truly needed some unique dining options and Korê Steakhouse delivers.
Tandoor Fine Indian Cuisine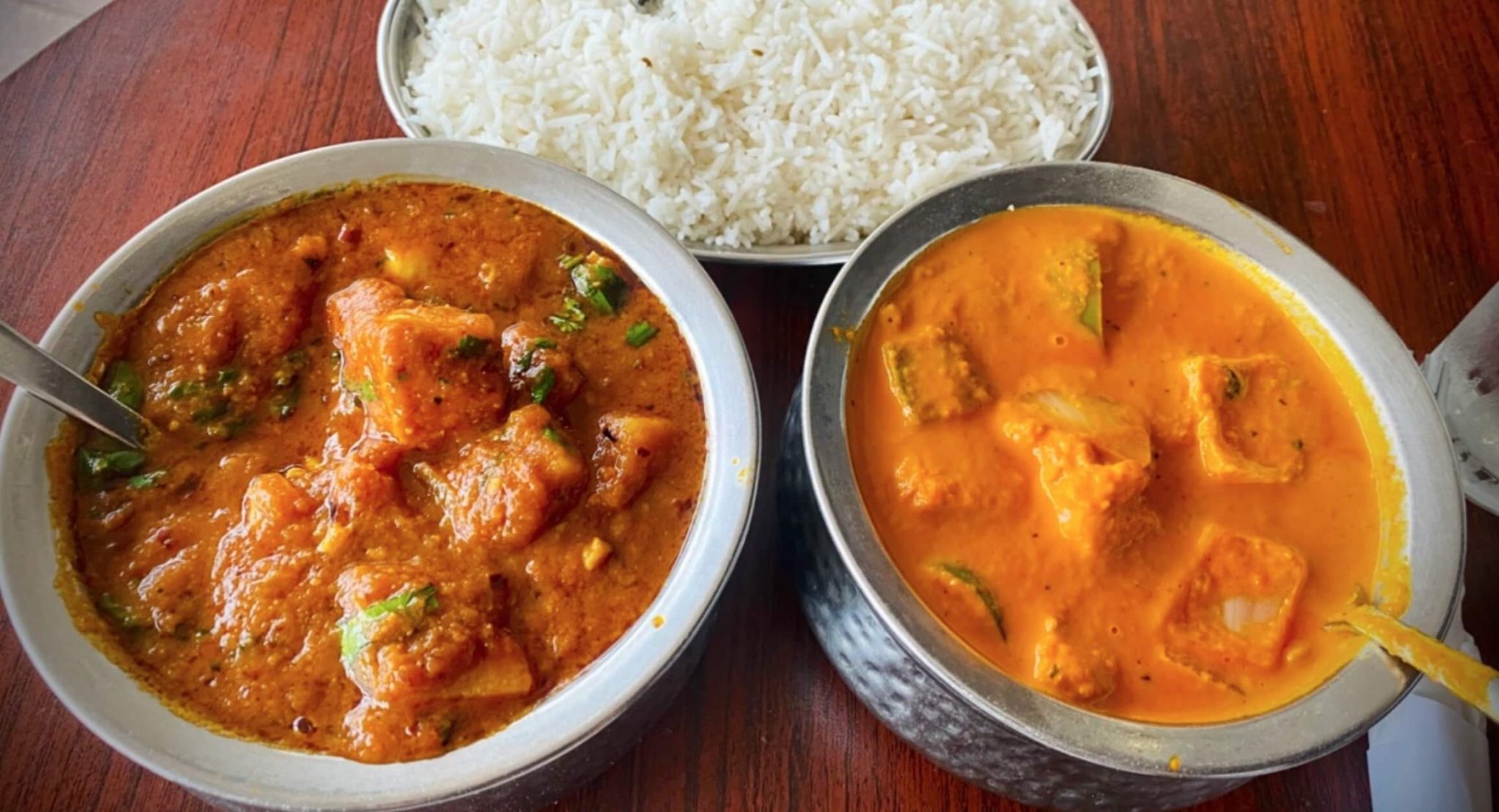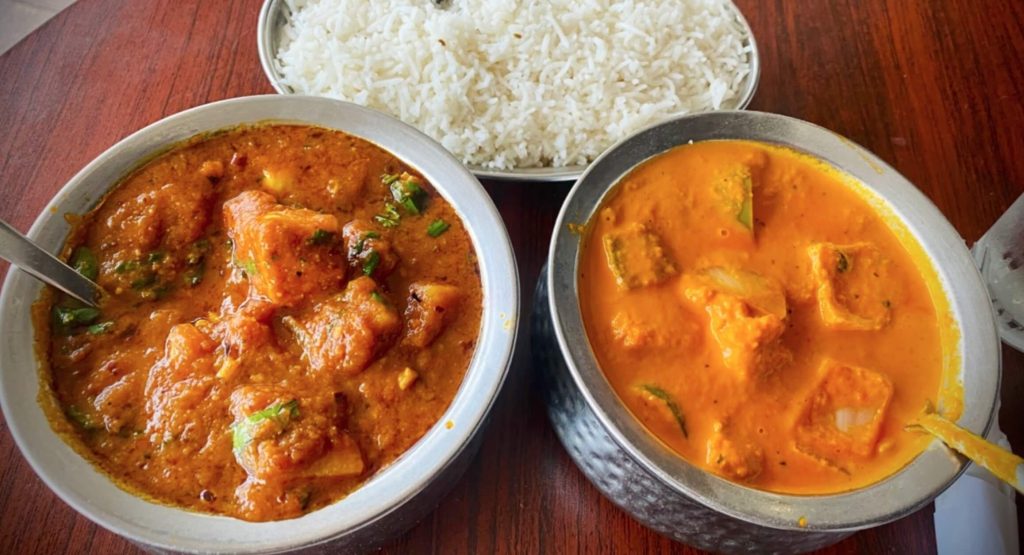 Tandoor Fine Indian Cuisine is the best Indian restaurant. They've been serving authentic Indian food in Sarasota since 2001 and just opened a new Lakewood Ranch location in February 2023!
Tandoor is well known for using herbs and spices that have excellent digestive and nutritional properties. They pride themselves on using the best ingredients not only for flavor but also for health benefits.
There are lots of vegan and vegetarian options. However, if you really want to indulge in Indian cuisine, their Indian lunch buffet cannot be missed. It's truly the best place in town to go with friends and explore new flavors that are available in the world.
We highly recommend these tasty eclectic dishes:
Garlic Naan
Saag Paneer
Butter Chicken Makhani
Tikka Masala
Moglai Korma
Atria Cafe
4120 Lakewood Ranch Blvd, Lakewood Ranch, FL 34211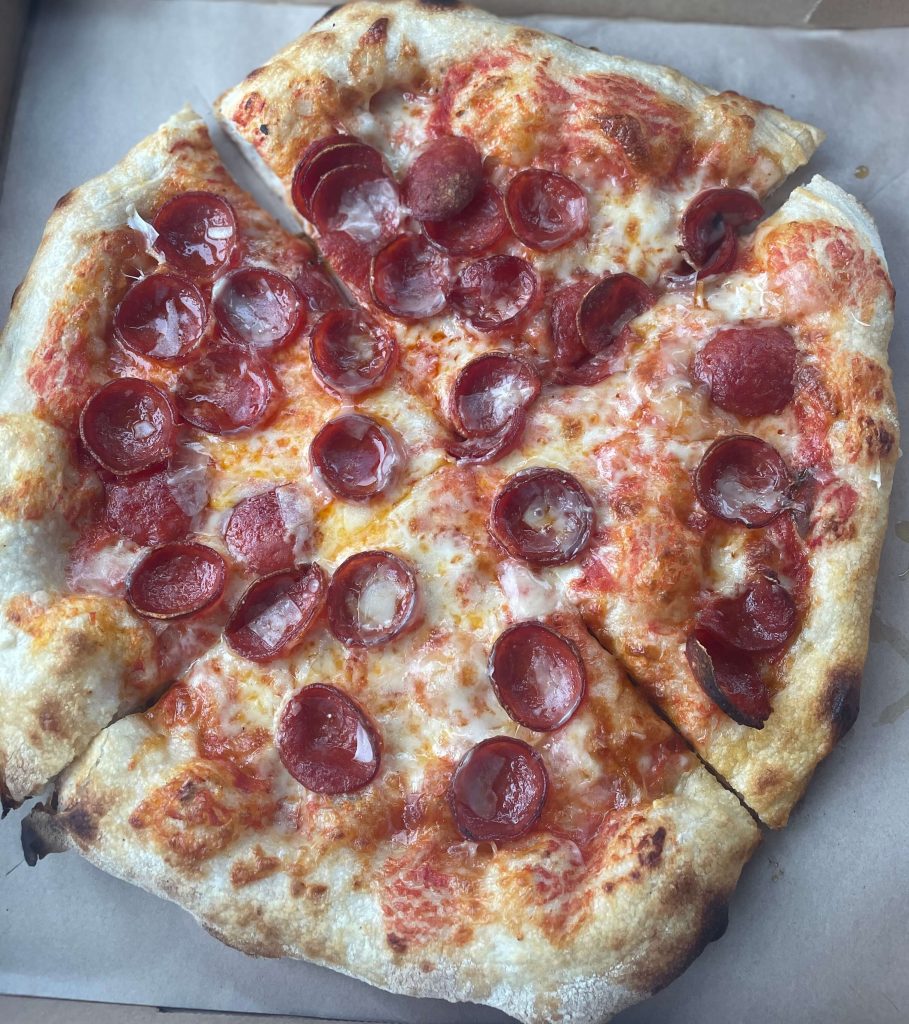 Atria Cafe is in a league of its own. It's not fair to put on a list of best restaurants in Lakewood Ranch because there's really nothing else like it in all of Southwest Florida. A foodie's paradise. Atria is filled with unique takes on breakfast and lunch favorites.
Their staple scratch-baked sourdough bread and artisan coffee are what keep people coming back for more. When dawn turns to dusk, Atria's sourdough paradise turns into an elevated pizza shop experience.
You haven't tried good pizza until you've tried their sourdough selection of locally sourced pizza. They also offer a legendary catering menu for holidays such as Thanksgiving and Christmas which will wow even the grumpiest grinch. All in all, Atria has created a place where they turn food into an art form. And we are here for it.
Dim Sum Kitchen
11544 Palmbrush Trail, Bradenton, FL 34202
Dim Sum Kitchen is considered the best amongst Chinese restaurants in Lakewood Ranch. The dim sum was delicious and definitely the best we tried in the area. Their shrimp fried rice was fresh, super tasty and tasted healthier than many restaurants in town.
We have to warn you that they're a new restaurant. They opened in 2021 and are a bit short staffed. So take a look at their website menu before arriving.
Libby's Lakewood Ranch
8445 Lorraine Rd, Bradenton, FL 34202
Libby's has always been a Sarasota dining staple. It's an upscale yet casual eatery with a savory menu of options. Their Lakewood Ranch location is a close comparison to the original downtown legend.
Libby's is perhaps most well known for their stellar happy hour. Enjoy delicious drinks and appetizers for half-off. Another great choice is their Dr. Pepper rib rack which is always a lip-smacking crowd pleaser. They also offer comfortable outdoor dining for lunch and dinner.
Remy's on Main
8138 Lakewood Main St, Lakewood Ranch, FL 34202
Remy's on Main is a sunny space right on Main Street in Lakewood Ranch. The space is loud and fun, a great place to come with friends and family. Their food is flavorful and always satisfying. Our biggest problem is choosing just one thing from their deliciously curated menu.
The options are not especially unique but they are all tasty and cooked to perfection. Our favorites include the chopped salad, french fries, and bulgogi nachos. We also loved that the kid's menu offers some great healthier options than most.
The service is always fantastic and the staff are very responsive to any issue. Come for a casual evening dinner and try their amazing salads.
Lakewood Ranch Lobster Pound Seafood Bistro and Fish Market
8740 State Road 70 E, Lakewood Ranch, FL 34202
Lakewood Ranch Lobster Pound Seafood Bistro and Fish Market is a very unique space with fresh seafood. It's a small family-owned restaurant that's known for amazing seafood. The owners, Kelly and Jim are very friendly and family-oriented.
They have by far the best Connecticut and Maine lobster roll in Manatee and Sarasota county. They're also known for their amazing clam chowder, big Grouper sandwich and blackened Grouper bites.
Since it is a fish market, it's super casual and has a laid-back atmosphere. Expect the highest quality seafood shipped in daily. Kids will love the lobster mac and cheese.
Mizu Sushi & Hibachi Express
1859 Lakewood Ranch Blvd, Bradenton, FL 34211
Mizu Sushi & Hibachi Express is one of the best restaurants in Lakewood ranch for Japanese cuisine. They have delicious shrimp and steak hibachi and the best sushi takeout in town.
The sushi menu is extensive, well prepared and is very reasonably priced. The dining area is a bit small, so we highly recommend ordering takeout, especially in the evening.
The food is delicious and it's considered one of the most popular restaurants for sushi amongst locals. Ask Sarasota Foodies or Lakewood Ranch/UTC Foodies on Facebook and you will be bombarded with Mizu Sushi recommendations.
Cassariano Italian Eatery
8209 Natures Way UNIT 103, Bradenton, FL 34202
Cassariano is one of the best restaurants in Lakewood Ranch for Italian cuisine. The owners, Luca Cassani and Antonio Pariano were both born in Italy. So you can expect a heavy influence of Northern Italy recipes and cuisine customs.
Try the succulent roasted duck breast, served alongside the sophisticated flavors of figs and risotto. Alternatively, indulge in the delicate yet bold flavors of grilled halibut, accompanied by a crust of sundried tomatoes.
For a lighter fare, try the walnut and ricotta-filled ravioli, bathed in a Gorgonzola sauce with pear notes. Expect outstanding service, good food, signature cocktails and an excellent ambiance.
Thai Spice & Sushi
8209 Natures Way #111, Lakewood Ranch, FL 34202
Thai Spice & Spice is a family-friendly sushi restaurant in Lakewood Ranch, Florida. It's not romantic enough for a date night, but excellent for catching up with a friend over sushi.
They have some of the best maki sushi rolls in Sarasota, excellent Thai food and great food presentation.
Paris Bistro
8131 Lakewood Main St #103, Lakewood Ranch, FL 34202
Paris Bistro is a warm and cozy French restaurant with a welcoming atmosphere. Their Escargots Du Bistro was cooked to perfection and served with a French baguette. The sweet crepes and French onion soup were out of this world!
We would highly recommend this authentic French dining experience. Once you've decided what you want off the menu, consider ordering a drink from the bar. While the bar was tiny, the wine selection was excellent.
Inkawasi Peruvian Restaurant
10667 Boardwalk Loop, Lakewood Ranch, FL 34202
Inkawasi is an earthy yet elegant dining experience located on Main Street in Lakewood Ranch. The drinks are hearty and refreshing, the food is rich and flavorful. This restaurant adds an eclectic flair to the rather generic list of eateries Lakewood Ranch has to offer.
Service is impeccable and although the wait for food is always long, it's worth it every time. The fresh seafood and authentic Peruvian flavors create delightful pairings. We loved absolutely everything on the menu but some favorites were the ceviche, flamed tenderloin, and grouper.
Map of Lakewood Ranch Restaurants
Here is a map of the best Lakewood Ranch restaurants near your location.