This as a list of the best Indian restaurants in Sarasota, FL.
Craving some garlic naan or saag paneer?
How about butter chicken or chicken vindaloo?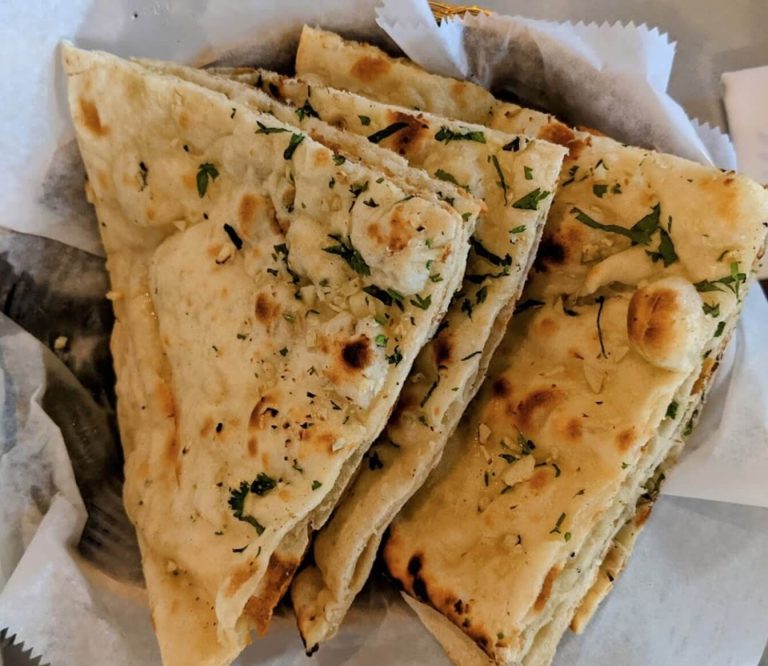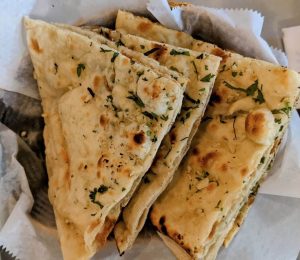 If you are, you'll love this list!
Let's get started.
Here's where to get the best Indian food Sarasota has to offer:
Tandoor Fine Indian Cuisine
8453 Cooper Creek Blvd, Bradenton, FL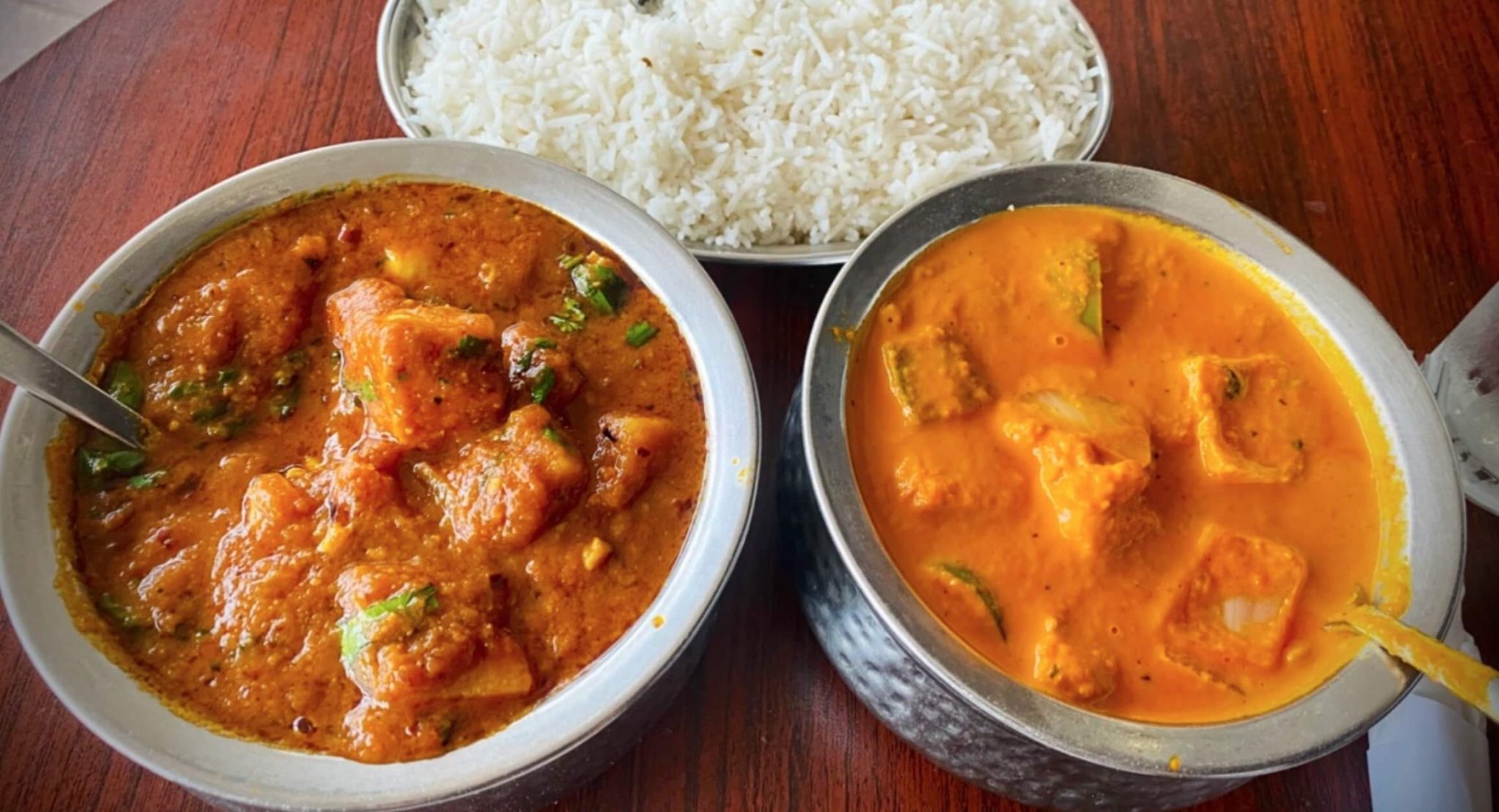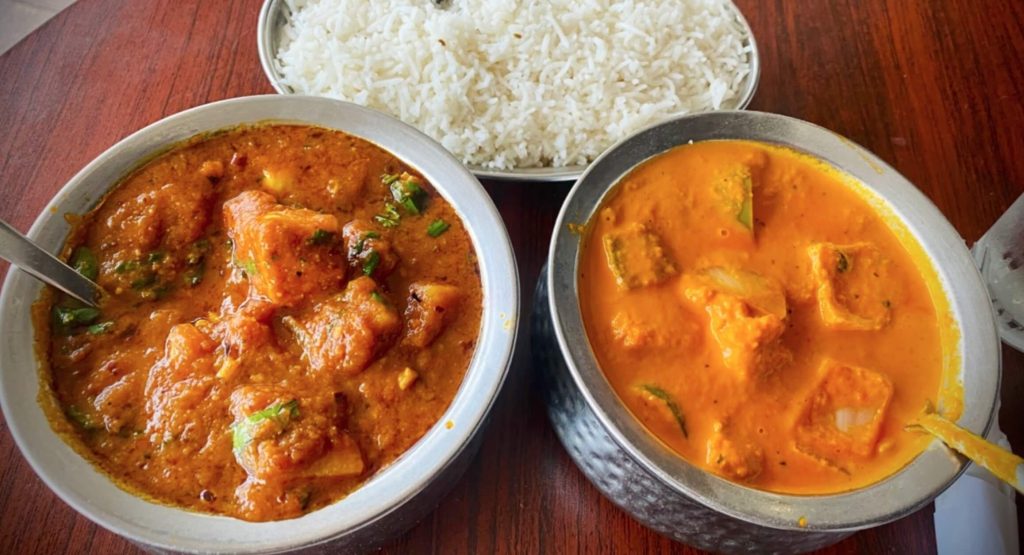 Tandoor Fine Indian Cuisine is the best Indian restaurant in Sarasota. They've been serving authentic Indian food since 2001! It's clean and has a great ambiance.
They're well known for using herbs and spices that have excellent digestive and nutritional properties. They pride themselves on using the best ingredients not only for flavor but also for health benefits.
Tandoor Sarasota was named after the famous igloo shaped clay oven. The inside was lined with clay while the outside was densely insulated. This type of oven was used for baking breads and meats.
They have lots of vegan and vegetarian options. Make sure to stop by for their famous Indian lunch buffet.
What Tandoor Sarasota is Known For:
Garlic Naan
Saag Paneer
Butter Chicken Makhani
Tikka Masala
Moglai Korma
Rasoi Indian Kitchen
7119 S Tamiami Trail, Sarasota, FL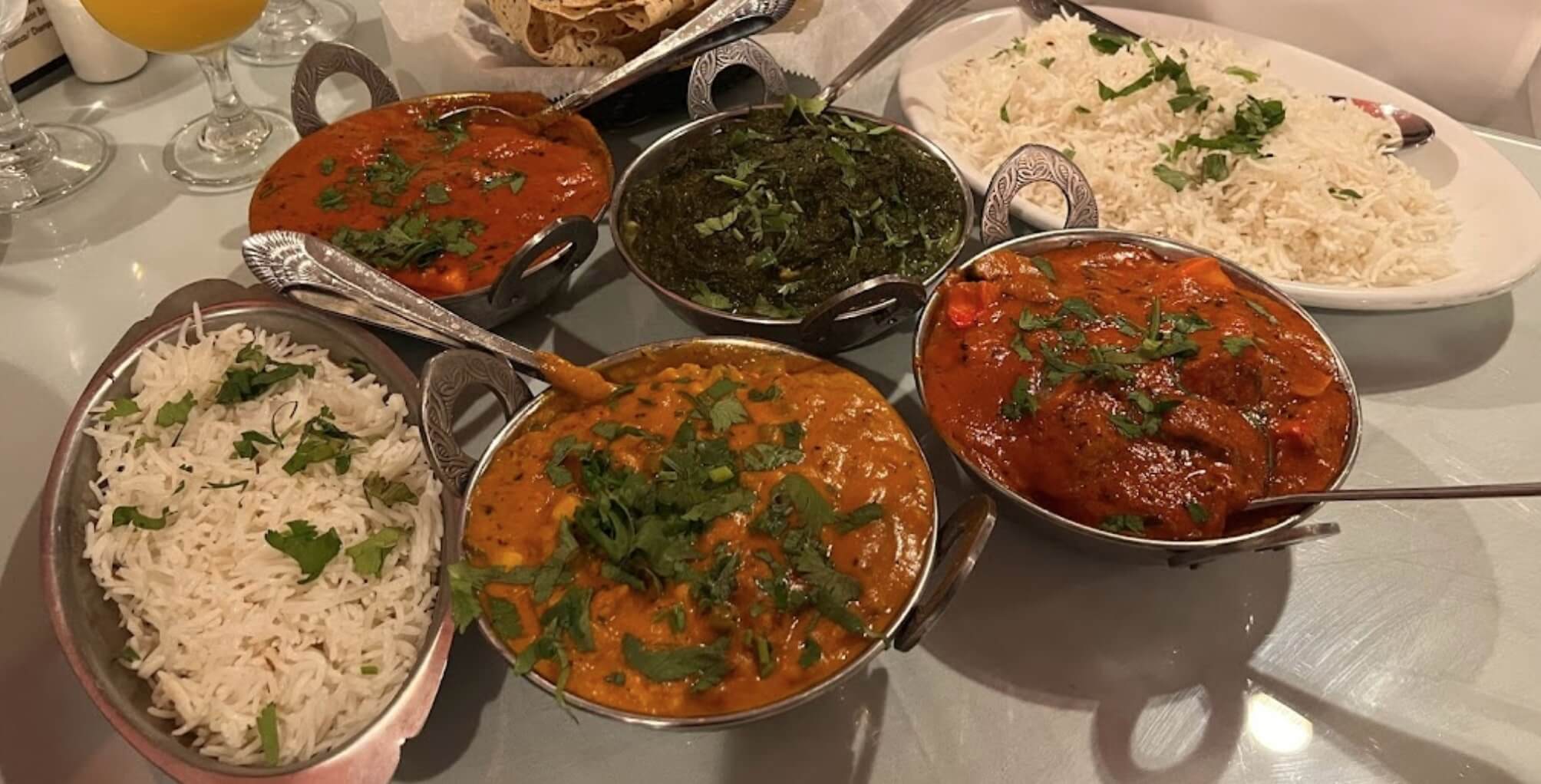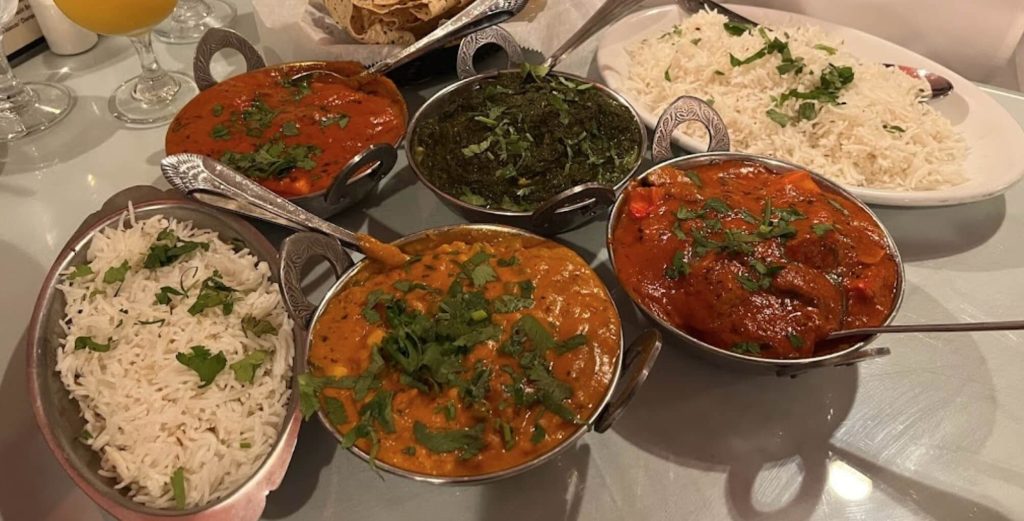 Known for: Best Indian food in Sarasota
Rasoi Indian Kitchen competes with Tandoor for the best Indian restaurant in Sarasota. Ask the locals and you'll get an evenly split answers. Everyone loves Rasoi and Tandoor equally!
Rasoi is an eclectic restaurant that uses exotic flavors with excellent food presentation. The atmosphere is modern, renovated and clean. The service was exceptional. All the servers were very attentive, friendly and polite.
They have an extensive menu with lots of vegan options. Since the menu can be a bit overwhelming, we recommend you take a look at it before coming.
Best Dishes at Rasoi Indian Restaurant
Garlic Naan
Chicken Tikka Masala
Chicken Korma
Lamb Curry
Lamb Biryani
Entrees usually come with basmati rice. We found the portion sizes to be generous.
Tikka Indian Cuisine
525A U.S. 41 Bypass N, Venice, FL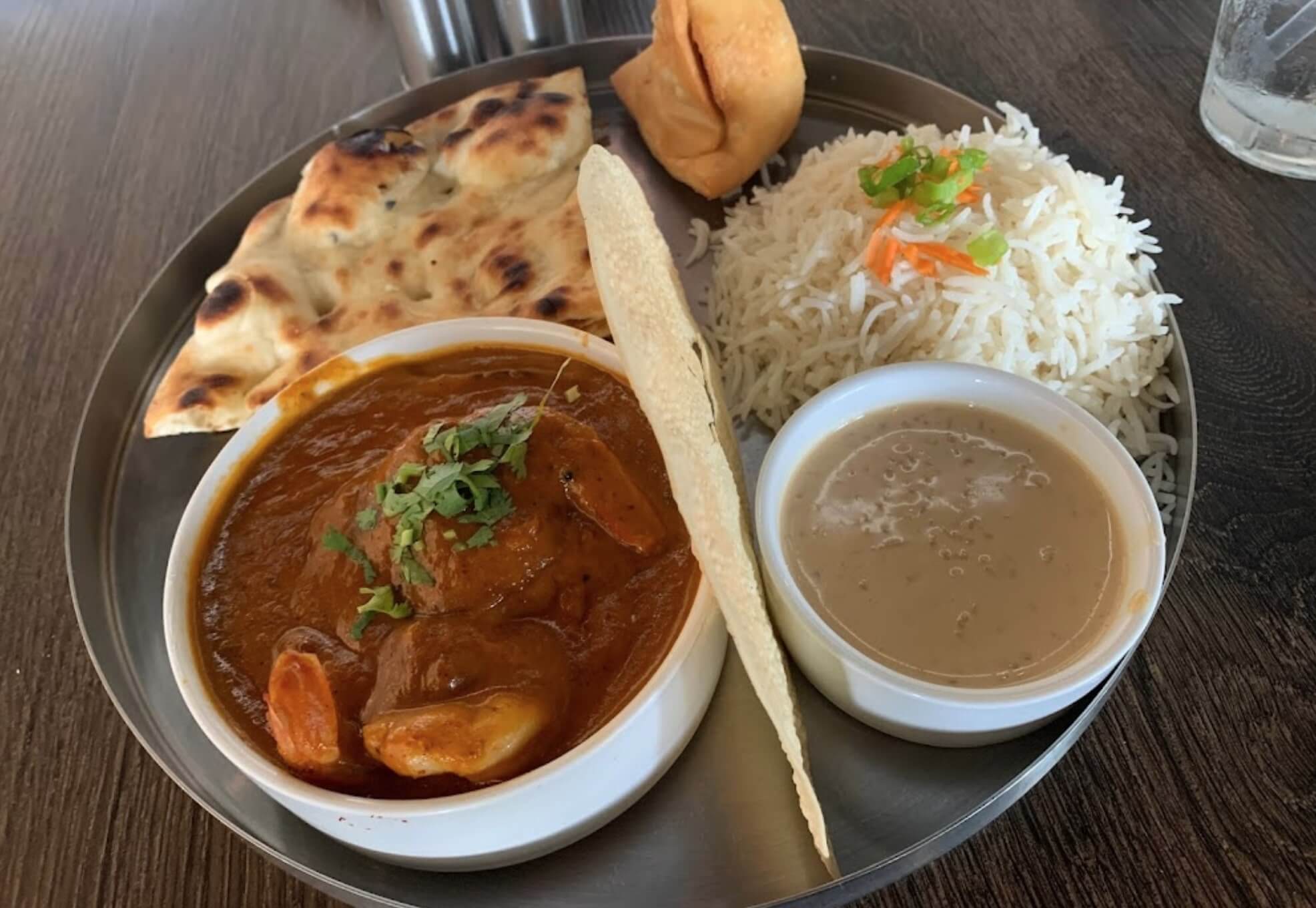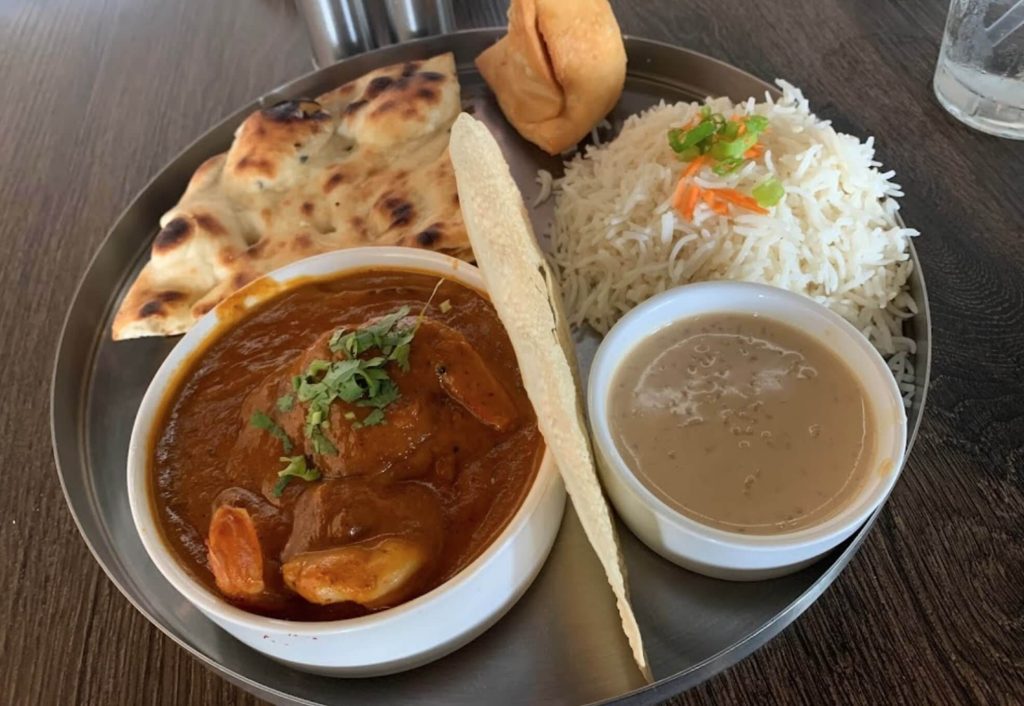 Tikka Indian Cuisine is the best restaurant in Venice, FL. Ranked #1 on TripAdvisor out of 151 restaurants! It has won many awards and is the best Indian restaurant in Sarasota County. However, it's 25-30 minutes from Sarasota.
People come here to be inspired and impressed. The food presentation is Instagram worthy and their eclectic combinations of flavor are simply mouth watering.
They use the finest and freshest ingredients in all the authentic Indian dishes. Ingredients are sourced based on what's in season. Many of the spices are imported from India.
Expect a 30 minute wait, but it's well worth it. The inside is modern and there is pleasant aroma of fresh Indian spices in the air. The ambiance is truly unbeatable.
We highly recommend checking out Tikka Indian Cuisine's menu before coming. It'll save you a lot of time, if you have to wait for your table. All the entrees come with basmati rice.
Must Try Dishes at Tikka Indian Cuisine
Garlic Naan
Bullet Naan
Saag Paneer
Butter Chicken Curry
Ragan Josh Curry
Lamb Vindaloo
Chicken Seekh Kabob
Maharaja Indian Cuisine
6290 N Lockwood Ridge Rd, Sarasota, FL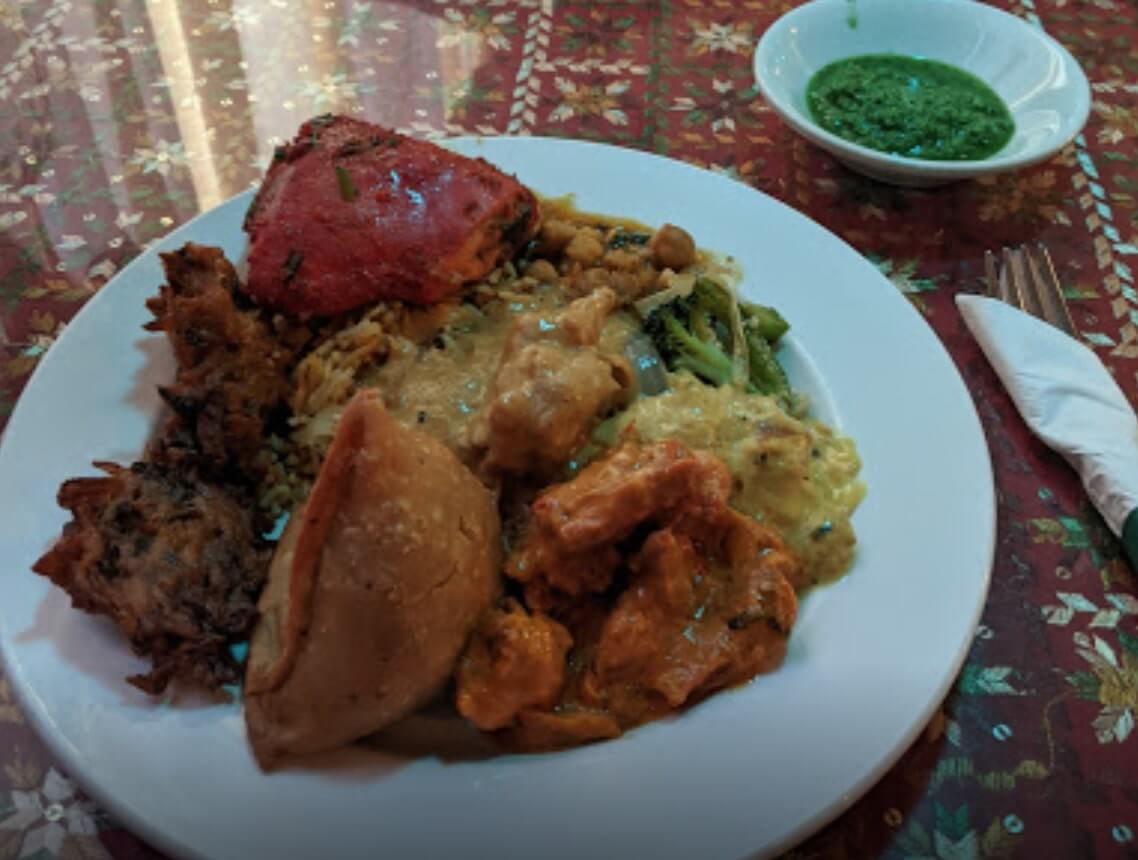 Maharaja Indian Cuisine is known for its great lunch buffet. They have a big selection of Indian dishes, so you can try a little bit of everything. Make sure to try their famous garlic and cilantro naan!
If you love to explore new flavors and Indian food, this restaurant is for you. However, some of the dishes were hit or miss. While some dishes were full of flavor, others were fairly bland. This is why the lunch buffet is such a great offering.
We found lots of vegan and vegetarian options on the menu. They were also very accommodating to modify dishes based on dietary restrictions and preferences.
They're also one of the only Indian restaurants in Sarasota that use a true clay oven. All the sauces are made in house and fresh.
Best Indian Food at Maharaja Sarasota
Garlic Naan
Chicken Saag
Lamb Vindaloo
Chicken Vindaloo
Lamb Curry
Curry Station B Indian Restaurant Sarasota
3550 Clark Rd, Sarasota, FL
Curry Station B has one of the best locations. Compared to the other Indian restaurants in Sarasota, it's easily accessible from anywhere in town.
We found the atmosphere to be very inviting. There was Indian themed wall art, Indian style decor and lots of color. Everything from the lighting fixtures to the walls was full of color. Very fun.
The food was delicious and well prepared. We loved the food presentation. The only downside was the service. The service wasn't attentive and needs a lot of improvement. Many customers have complained about the service, but it seems it has not been addressed yet.
Best Indian Food at Curry Station Sarasota
Butter Chicken
Lamb Biryani
Chicken Vindaloo
Lamb Saag
Flavors of India Bradenton
6103 14th St W, Bradenton, FL
Flavors of India Bradenton is an Indian restaurant near Sarasota, FL. It's located in Bradenton, just about 15 minutes from downtown Sarasota.
It's a casual restaurant with all the traditional Indian dishes. Some dishes are served in cast iron dishes while other are served in metal bowls. It's an absolute great place to get some authentic Indian food.
They also have a great lunch buffet that's usually fairly busy. While their lunch buffet has a smaller selection than other Indian restaurants in Sarasota, it's still a great way to try a lot of different Indian food.
If you love curry dishes, especially goat curry, you will love this place! They make amazing spicy curry chicken dishes that you will want to try again and again.
Best Indian Food at Flavors of India Bradenton
Garlic Naan
Samasa's
Butter Chicken (delicious)
Chicken Tikka Masala
Tandoori Chicken
Chicken or Shrimp Vindaloo
Map of Indian Restaurants in Sarasota, FL
We created a map to help you find the best Indian restaurant in Sarasota near your location.