There are 100+ Sarasota SEO companies.
All offer SEO services.
Most have great reviews. But, how many of those are fake?
Who's trustworthy?
Who can get you the highest rankings in the shortest amount of time?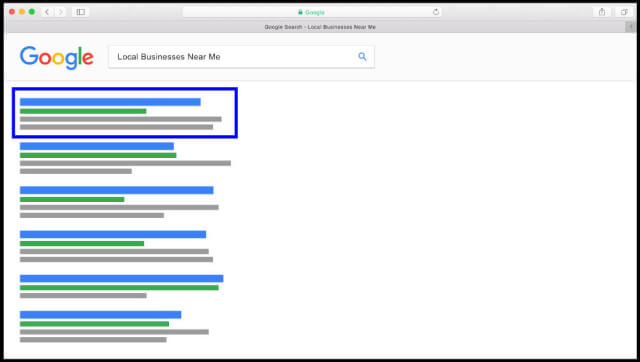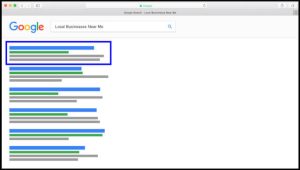 It took us 3 weeks, but we finally have the answers.
Our rankings are based on online reviews, specialization, years of experience, pricing and their online presence.
Here are the best SEO agencies in Sarasota, Florida: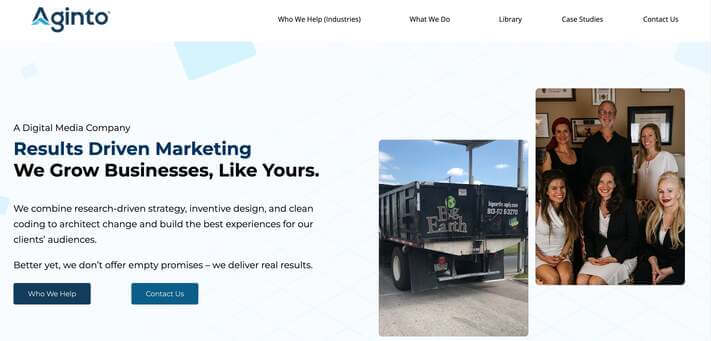 Aginto
2803 Fruitville Rd #228, Sarasota, FL 34237
Aginto is a digital marketing agency in Sarasota, Florida. This marketing firm specializes in high-quality local SEO services. On their website, you will find many case studies of local businesses that they've worked with.
Known for Sarasota SEO Services
They offer search engine optimization for electricians, home builders, home renovation companies, roofing, HVAC and other home services. They also work with all types of law firms, physical therapists, chiropractors, dental offices, assisted living communities and more.
As a potential customer, definitely check out their case studies. You will instantly recognize at least a few local brands they work with. They offer all types of internet marketing, such as lead generation, pay per click (PPC), reputation management and e-commerce digital marketing services.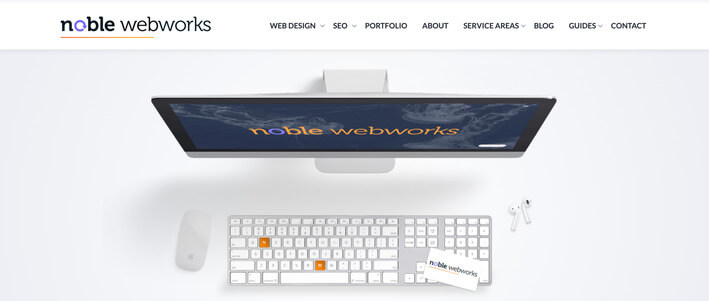 Noble Webworks
5608 61st St E, Bradenton, FL 34203
Noble Webworks is a digital marketing company that specializes in web design and search engine optimization. For web design, they work with Shopify, Webflow, WooCommerce and WordPress platforms. Website design is considered an important Google ranking factor, so it should be part of your marketing strategy.
Ideal target audience
They offer SEO for general contractors, electricians, home repair, HVAC, plumbers, roofers and moving companies. Also, they work with doctors, dentists, plastic surgeons, law firms and real estate professionals.
Noble Webworks follows all the Google standards on their website. Easy user experience, topic clusters, semantic keywords, clean website design, interlinking pages, perfect mobile design & more. You can tell they follow the long form content SEO strategy and try to get featured snippets on Google.
This is clearly a Sarasota SEO company that cares about reputation management and knows what they're doing. They work with local businesses in Sarasota, Bradenton and Lakewood Ranch, Florida. Since they were established in 1999, they have over 23 years of experience.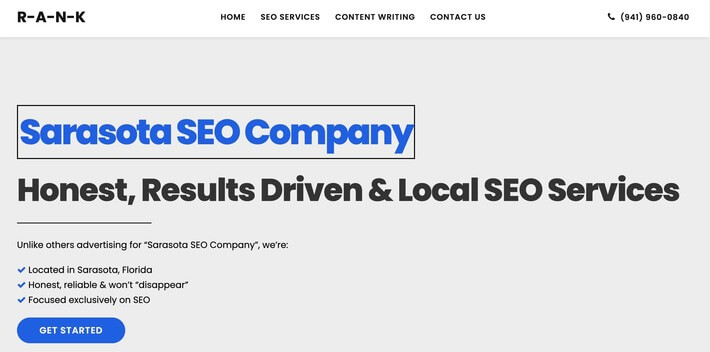 R-A-N-K.com
5353 Bartolomeo St., Sarasota, FL 34238
R-A-N-K.com specializes in SEO services for small business. You can tell they focus on high-quality content and user experience. So they're definitely following the Google algorithm changes for 2023. Their marketing strategy is focused on high-quality content writing.
They offer a free consultation and free SEO audit of your website. If you're looking for lead generation or a better online presence, we highly recommend you get in touch with them. You cannot rank on the first page, without working on your brand awareness.
Sarasota SEO experts
Many SEO companies buy a $20 mailbox or rent a virtual address to have a Sarasota "location" on Google Maps. This is not the case with R-A-N-K. Their SEO consultants actually live in Sarasota, Florida. We met with them multiple times at O & A coffee and Gulf Gate library.
Types of small businesses they work with
Unlike others, they do not work with law firms, insurance companies or large corporations. They focus exclusively on small businesses. Such as: home renovation, flooring companies, electricians, plumbers, roofers, HVAC, doctors, dentists and moving companies.
Rankings to prove it
Our website design was actually created by this Sarasota SEO company. So if you found this website, that's your case study right there. We rank on the first page for 70-80% of our intended keywords. R-A-N-K recommends what we write about and then they optimize our content.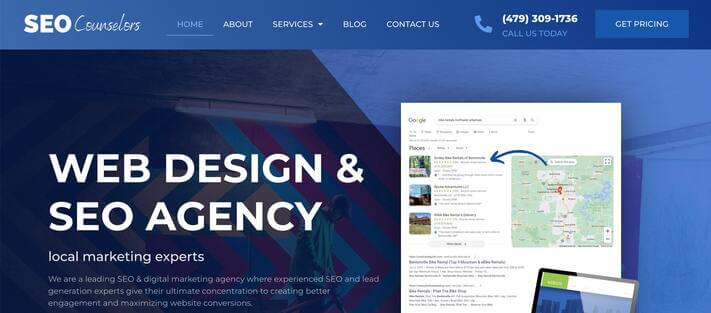 SEO Counselors
3230 Southgate Cir Suite #102, Sarasota, FL 34236
SEO Counselors is a full service digital marketing company in Sarasota, Florida. They offer web design, search engine optimization and pay per click (PPC) marketing solutions. For SEO, they offer on-page technical SEO and off-page link building SEO strategies.
Get a free SEO audit and 15 minute free consultation by going to their website. They will run a personalized SEO scan on your website and see how you're doing. From there, their SEO consultants will talk about how you can improve and what they can offer.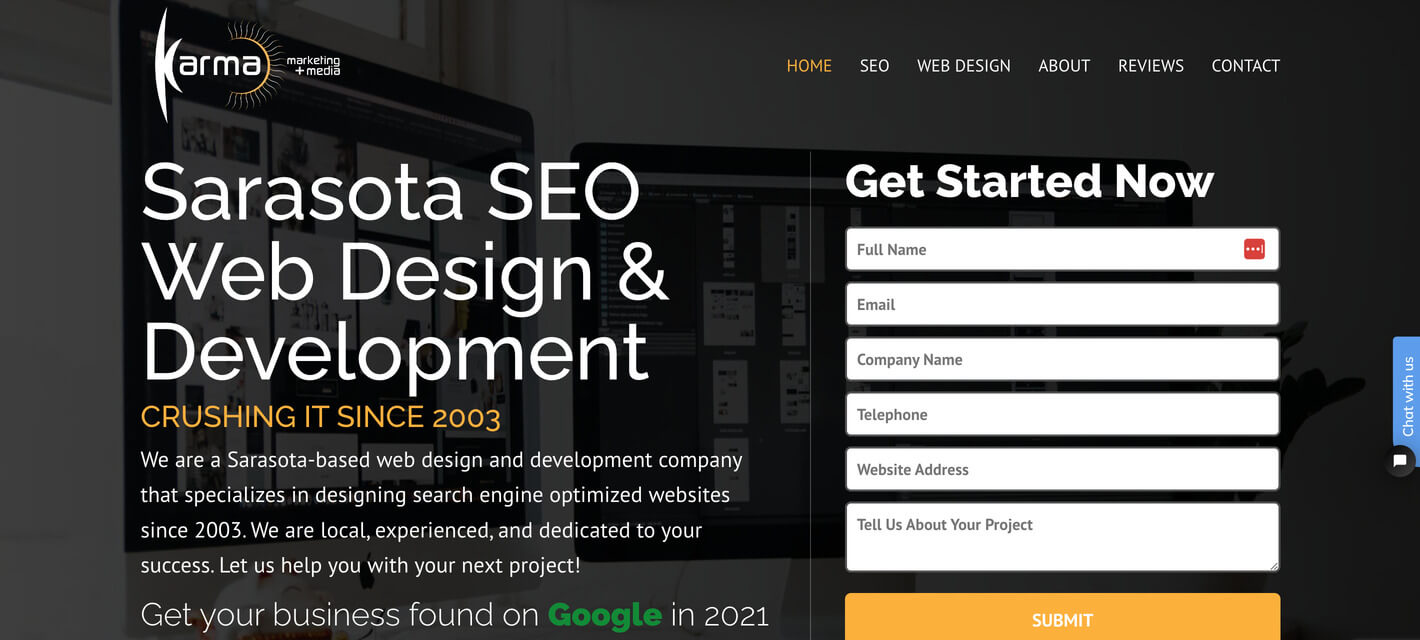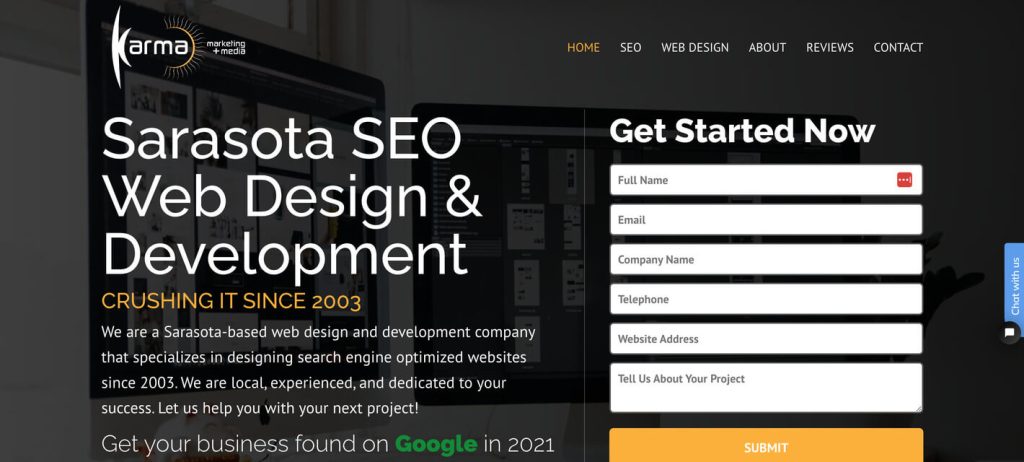 Karma Marketing + Media
950 S Tamiami Trail #208, Sarasota, FL 34236
Karma Marketing + Media has been offering digital marketing services since 2003. With over 20 years of experience in web design and online marketing, you're in good hands. Michael Given has made Karma Marketing + Media into one of the most reputable SEO agencies in Sarasota, FL.
They put a heavy weight on link building, guest blogging, link boosting and blog post content writing. Backlinks are the backbone of organic search ranking. Without backlinks, you're never going to rank on the first page of competitive keywords.
Their ideal target audience
They've developed websites for accountants, law firms, HVAC, community websites, real estate professionals, e-commerce and other small businesses. There's an entire list of local business that they've worked with on their website. Many of which you will instantly recognize.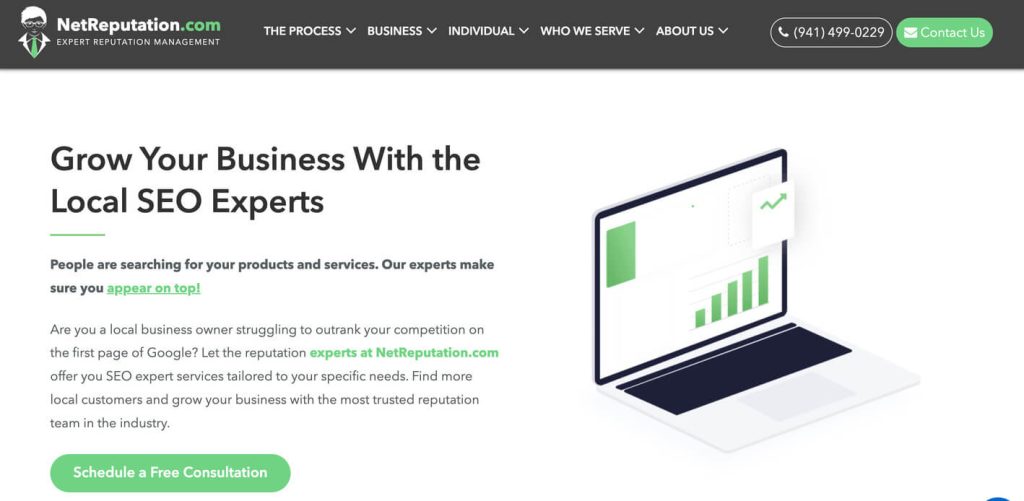 NetReputation
1100 N Tuttle Ave. Sarasota, FL 34237
NetReputation is a reputation management agency located in Sarasota, FL. It was top rated among the leading digital marketing agencies in the United States. It's also considered one of the best search engine marketing companies in Florida by RankWatch.
Simply put, reviews of this internet marketing agency are excellent. Other than local SEO, they also offer PPC management (pay-per-click) like Bing and Google ads, social media management, public relations, branding (brand awareness), content removal and more.
Sarasota SEO agency that specializes in reputation management
There is a such a thing as negative or toxic SEO. If you previously hired a cheap SEO company, they probably did most of their link building on Fiverr. Or worse, one of the "black hat" markets.
These backlinks are very toxic and while they rank fast, Google penalizes sites that use them. Luckily, NetReputation offers content removal and reputation management to remove toxic links and content off the internet. If it has to do with your brand, they offer it.
Their potential customers range from law firms, construction companies, senior living facilities, car dealerships, healthcare companies and even cryptocurrency brands.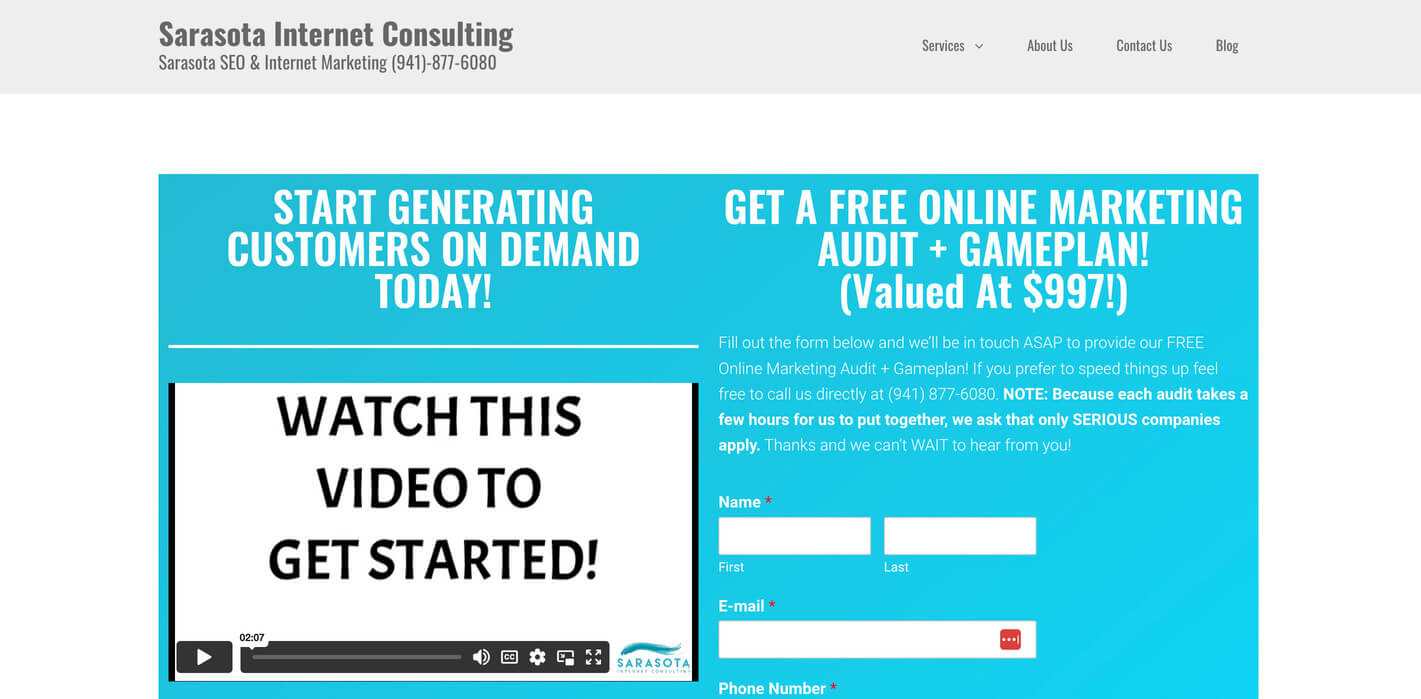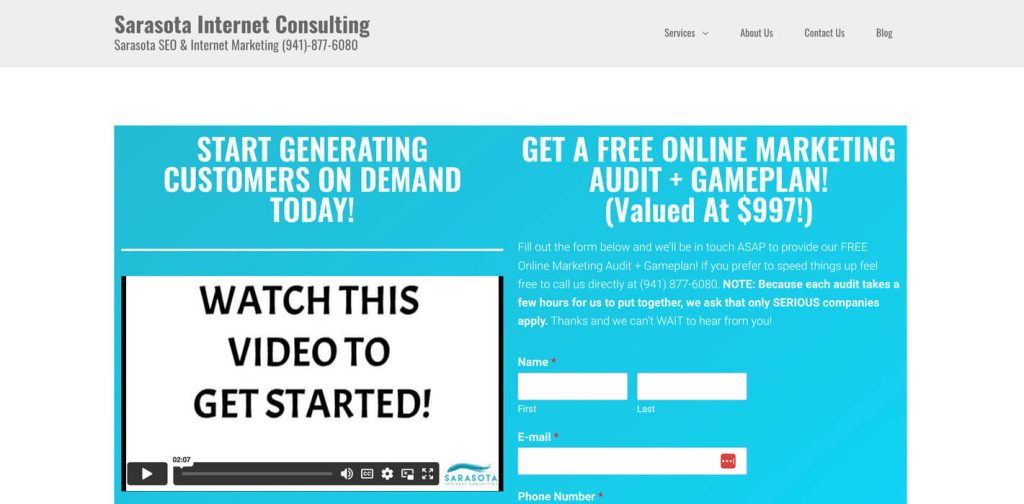 Sarasota Internet Consulting
1680 Fruitville Rd #500, Sarasota, FL 34236
sarasotainternetconsulting.com
Sarasota Internet Consulting is a local SEO agency. They specialize in internet marketing strategies such as local SEO, web design, WordPress development, social media marketing, domain registrations and pay-per-click (PPC) like Google ads.
They've completed over 149+ projects and generated over 33,473 leads as of December 2022. This online marketing company has been led by Josiah Ryan since 2017. So he's got over 5 years of experience in lead generation and search engine marketing.
Ranks first page for "Sarasota SEO Company"
They even show up on the first page of Google for "Sarasota SEO company". Before you jump to any conclusions, it's not as simple as buying a domain name that matches this search. This isn't 1999. Google is smarter than that.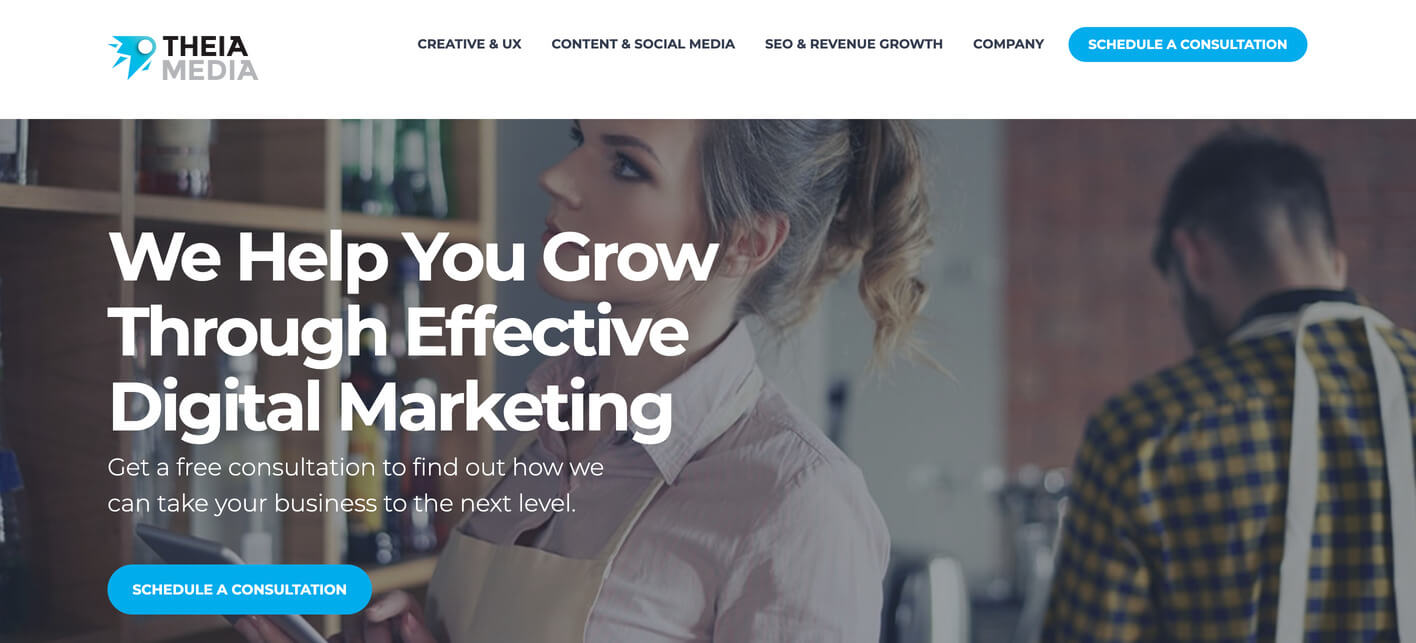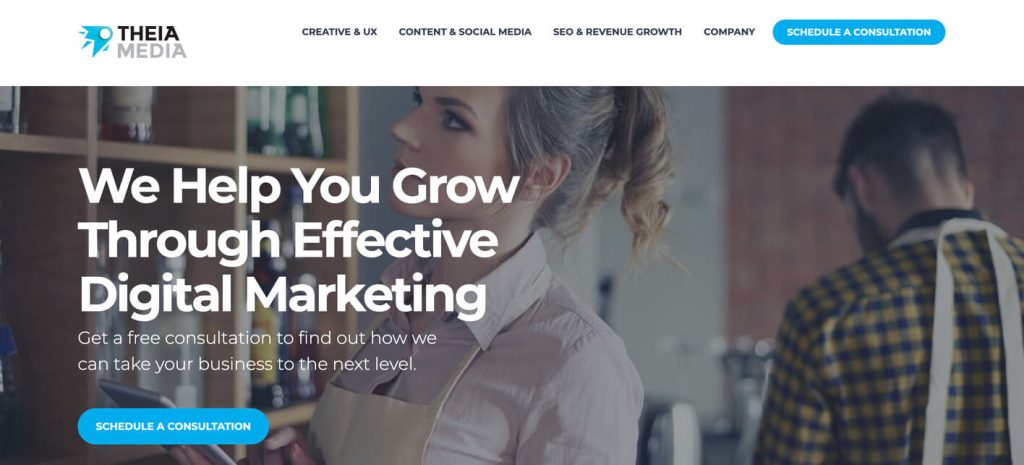 Theia Media
423 Central Ave., Sarasota, FL 34236
Theia Media is a full service internet marketing agency in Sarasota. They offer web design, website re-designs, email marketing, lead generation, SEO copywriting, local SEO, graphic design and search engine advertising. They also work on landing page designs and page speed optimization. Both of which are crucial to SEO.
Their local SEO strategies consists Google My Business optimization, local citations, local keyword targeting, reviews, link building and more. They use on-page SEO for technical SEO and off-page SEO such as citation management, reviews and link building strategies.
Theia Media is partnered with Sarasota, Lakewood Ranch, Venice and North Port chamber of commerce. They're trusted by many locals and widely recognized online. Doctors, dentists, law firms, home services such as home repair and home renovation would greatly benefit from working with them.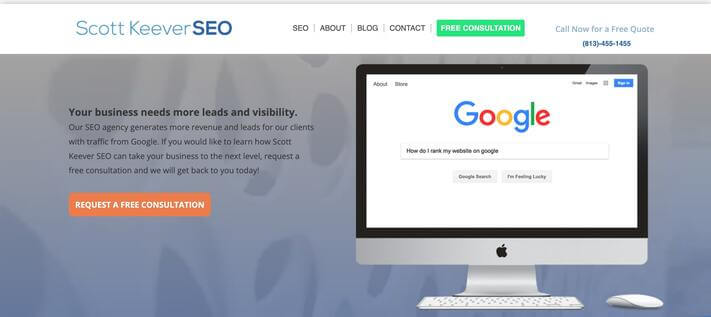 Scott Keever SEO
100 Wallace Ave, Sarasota FL 34237
Scott Keever is a large marketing firm with multiple locations in Sarasota, Tampa, Naples, Miami and a few others. A simple google search for "seo companies Sarasota" and Scott Keever SEO always shows up on the first page.
They know what they're doing and you've probably seen their website while Googling. They've ranked over 100 websites on the first page on Google and Bing. As Sarasota SEO experts, you can expect them to do the same for you.
Looking at their website, you can clearly tell they follow the long form content model. They use topic clusters and use keywords in all their headings. All semantic keywords are placed in the right places. It's no wonder they rank so well.
Their site offers a free consultation and free website analysis. They very clearly articulate that they work with established businesses, so if you're a startup, this is not a good choice for you.
What to ask Sarasota SEO companies
Before hiring any of the Sarasota SEO companies that we rated, please read this. If you want an all-in-one company, then you'll get mediocre results.
For example, let's say you hire a handyman to fix your toilet and electrical outlets. You can't expect the quality to be equal to a licensed plumber or electrician. People that fix plumbing and toilets every day become experts at one field.
One can easily guess that customers who hired a handyman, had to deal with more pipes leaking than those who hired a licensed plumber. Now, everyone knows a "John the handyman" that's an expert at everything.
Pick a company that exclusively specializes in SEO services
Unlike piping and electrical that never changes. The Google algorithm changes every few months. It updates even more frequently. So there simply can't be a "John" equivalent in the SEO industry.
You either exclusively focus in search engine optimization (SEO) or you are average at everything you offer. "Jack of all trades, master of none."
What to look out for
When a company offers SEO, web design, Google ads (PPC), Facebook ads, website design, etc. You can't expect them to be good at all of them.
Web design changes constantly and Google considers user experience a ranking factor. If your website is not mobile friendly according to Google standards, you won't rank.
When it comes to Google ads and Facebook ads. Things change all the time. Google just ended their "broad match modifier" keywords and completely re-designed their ads. Facebook ended its re-marketing option for companies that ran sales funnels. All because Apple stopped allowing cookie tracking.
No company can keep up with the constant updates if they don't exclusively focus on 1 field.
Best Sarasota SEO companies for your specific needs
Reputation Management
If you previously hired a cheap SEO company that bought fake backlinks. Or that used black hat strategies to rank you FAST. We recommend NetReputation. They can fix your online presence and remove bad content and links faster than others.
Search Engine Optimization (SEO)
R-A-N-K.com exclusively specializes in SEO services. They do not offer PPC, social media marketing or anything else. They pay for $800 worth of keyword research tools a month. Which is a huge competitive edge over other Sarasota SEO companies.
SEO, PPC, Web Design & Reputation Management
If you're a large company and you need an agency to manage your online presence, Aginto is the best. Aginto has a large team that can accommodate any size company.
SEO & Web Design Company
If you need SEO and an agency to manage your website, Noble Webworks can do it all. They work with all the modern CMS frameworks and build with SEO in mind.
SEO and PPC
If you need SEO and you want to run Google ads, we recommend SEO Counselors. The more your landing pages are optimized, the less you'll pay for clicks. SEO optimized pages tend to be more relevant and Google rewards that with a better "quality score". Which decreases your ad costs.
Backlinks and Guest Blogging
If you are looking for backlinks and guest blogging in the Sarasota market, we recommend Karma Marketing + Media. They know who's interested in guest blogging and have a large distribution for your content.